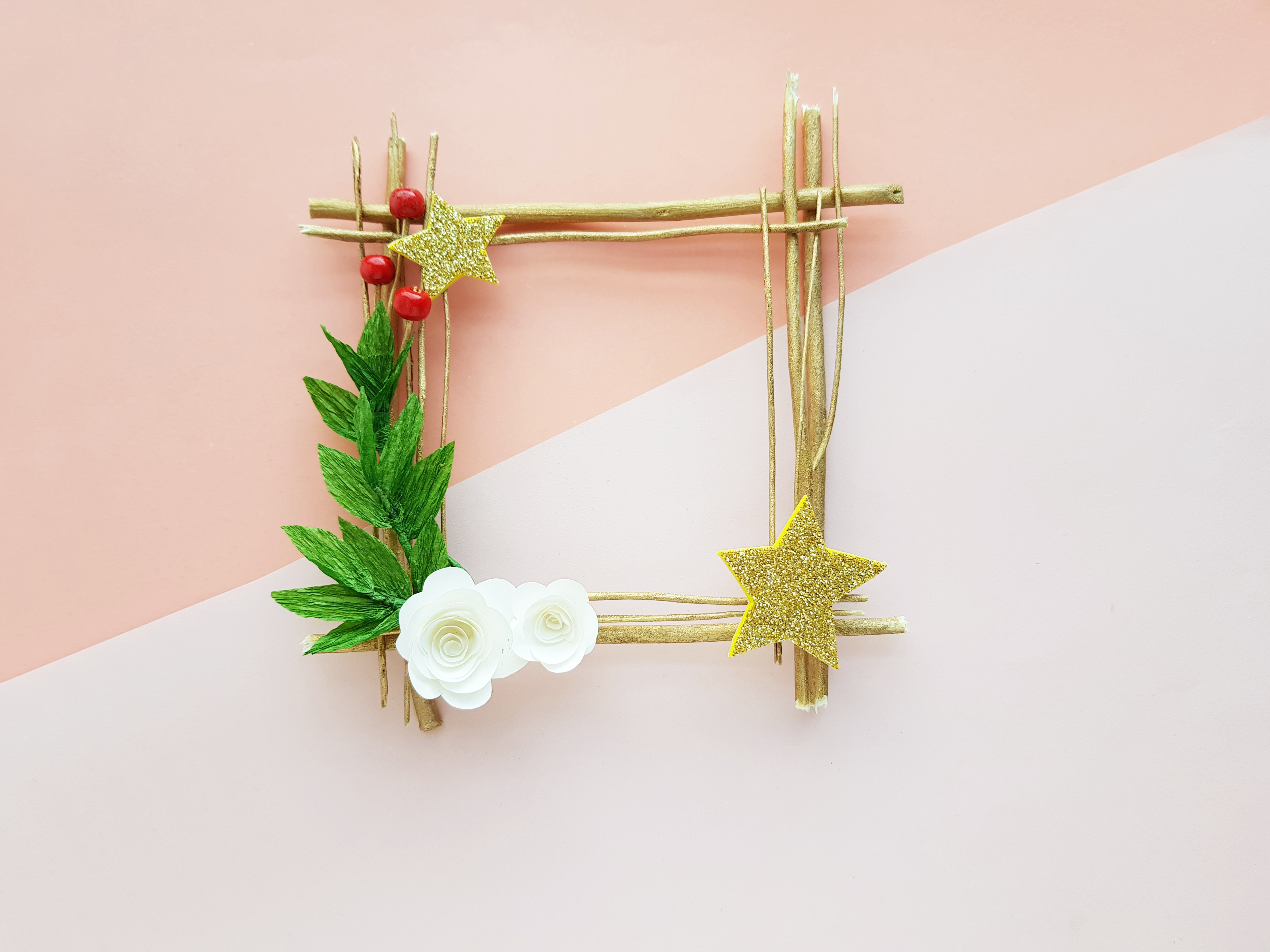 Hello, friends!
I am so excited to share the tutorial for this adorable DIY Twig Wreath Christmas Craft with you today! This is the perfect craft to do by yourself, with the kiddos. You have been loving craft content lately, so I hope you enjoy this fun craft, too!
If you create it at home be sure to share a pic and tag us so we can see! 🙂 Now let's get to crafting!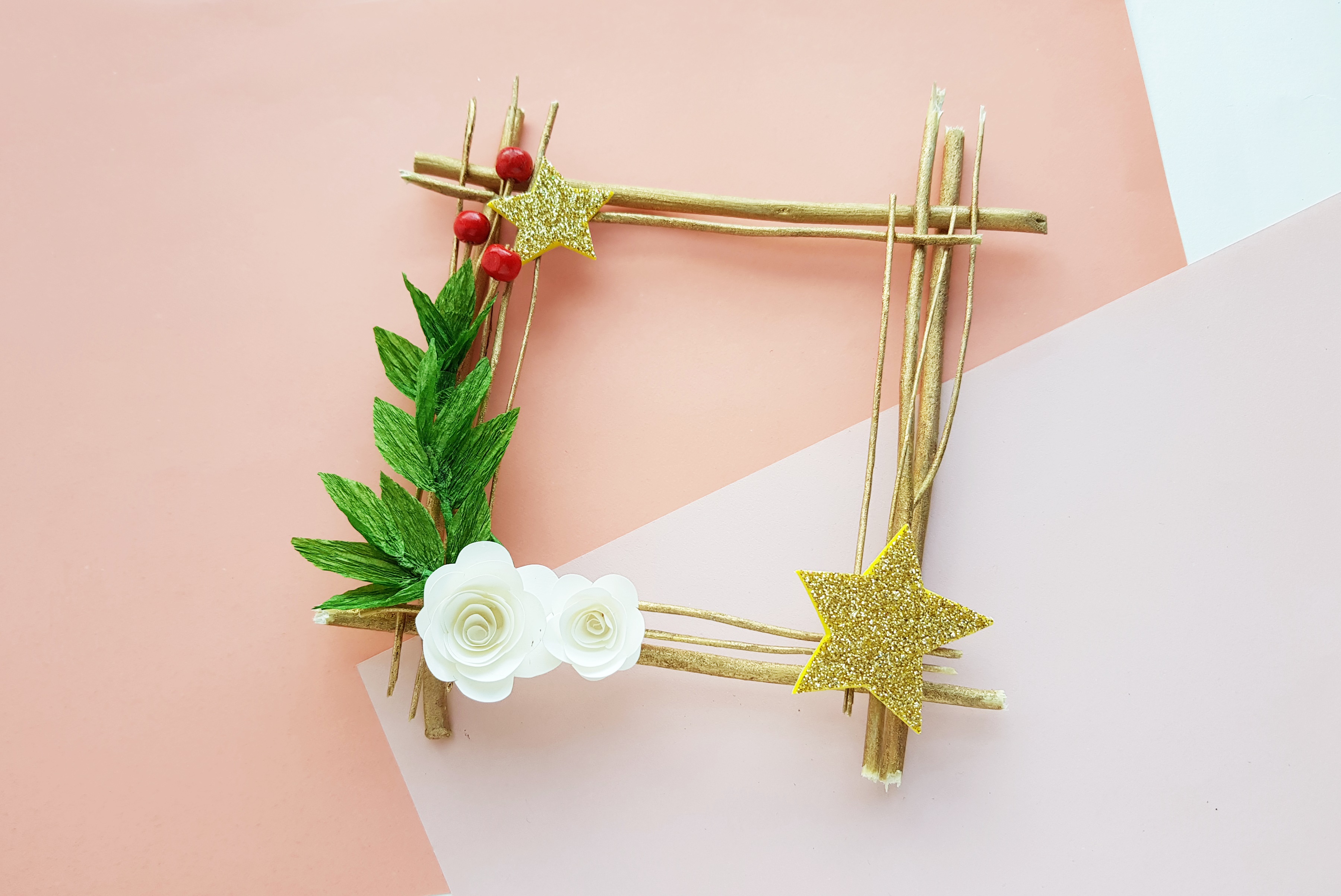 List of Supplies:
Dry twigs
Craft paper
Glitter paper
Red wooden beads
Pencil
Scissors
Golden acrylic paint
Paint brush
Craft glue
Step -1:
Determine the size of the wreath and cut several dry twigs into that size. Apply golden acrylic paint on the prepared twigs. Allow the paint to dry completely.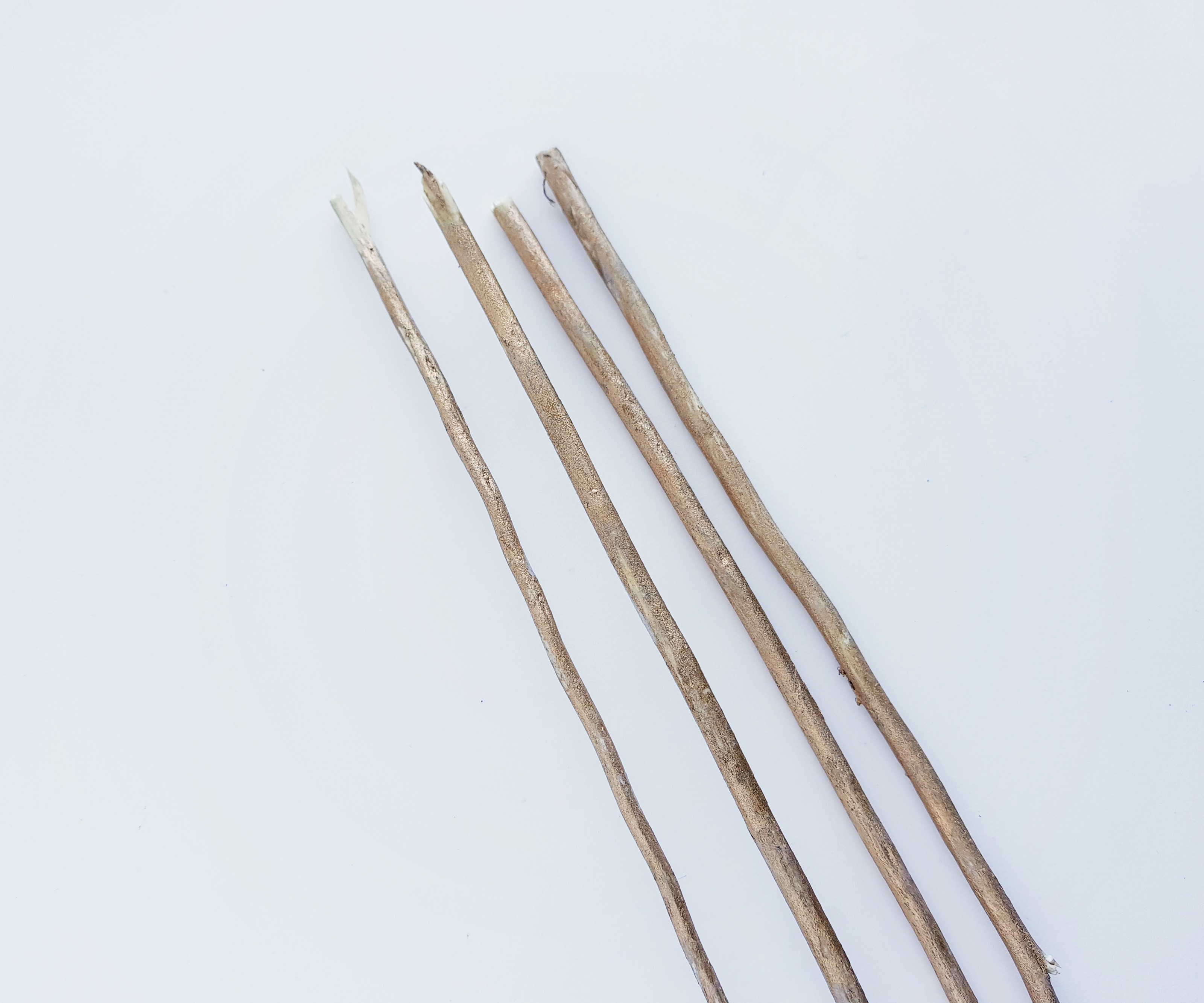 Step -2:
Take 4 twigs and form a square frame with them. Apply glue on the overlapped parts. Allow the glue to dry.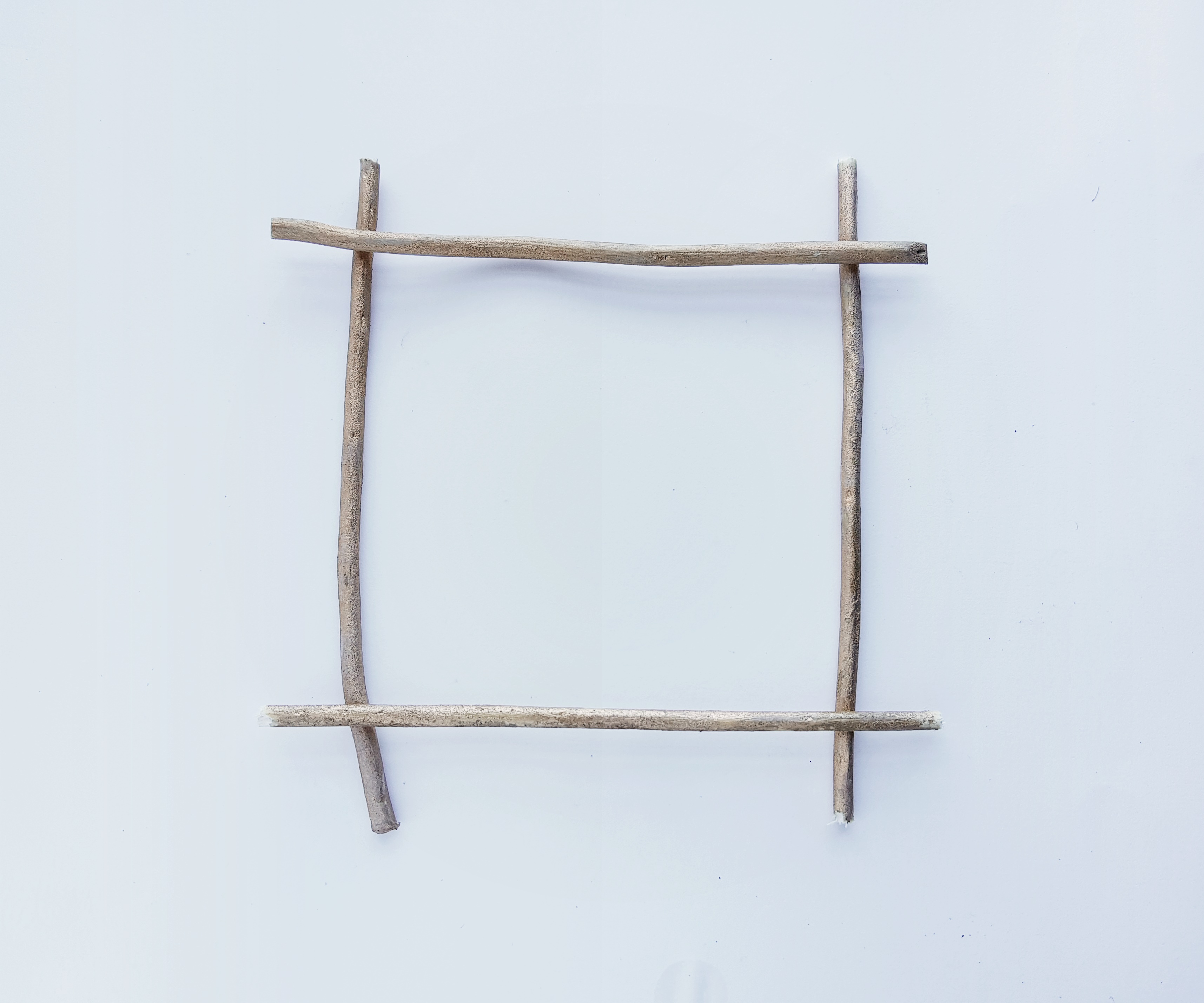 Step – 3:
Add smaller and thinner twigs along the 4 sides of the frame. Or you can keep it simple by keeping only 1 twig for each side.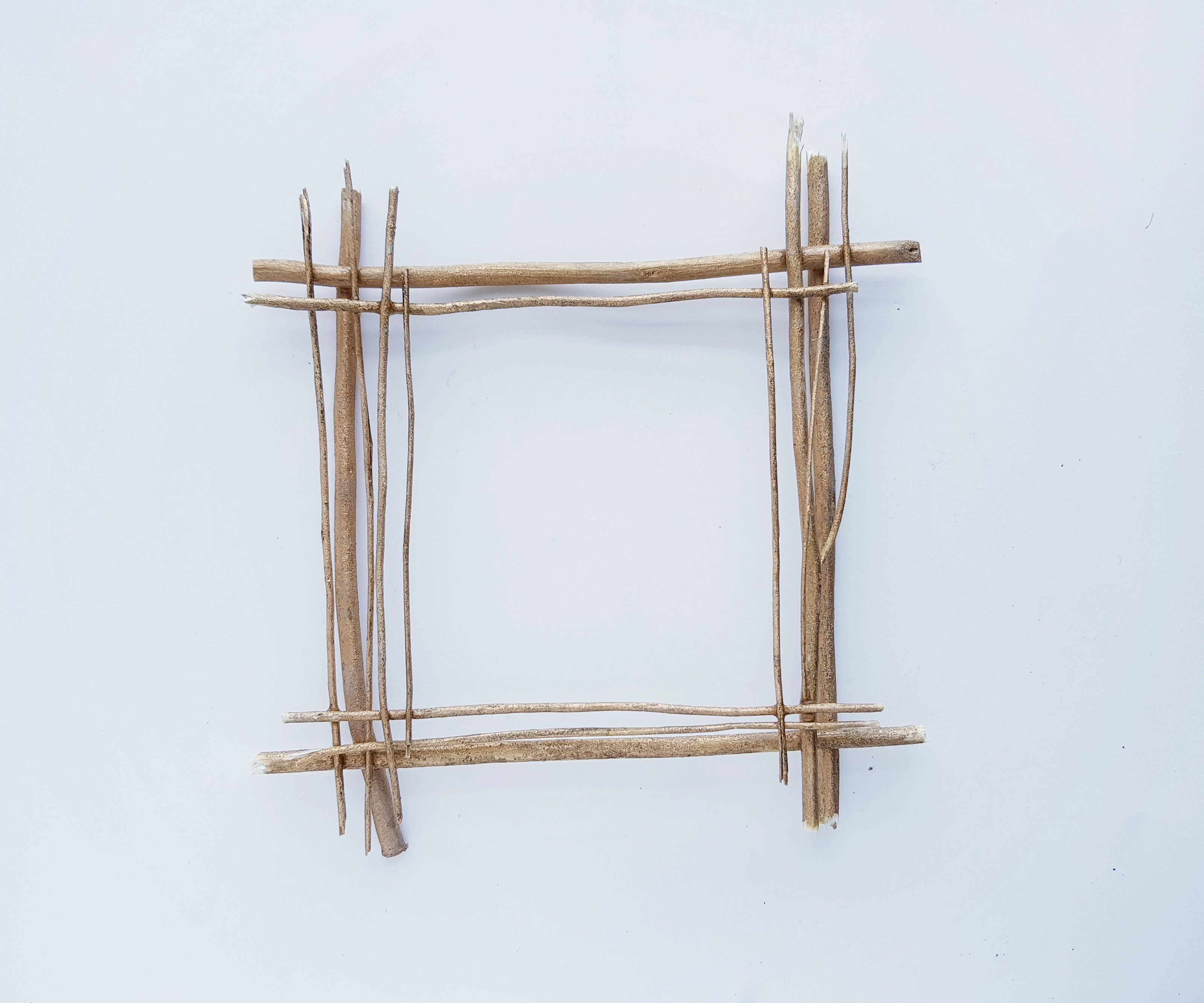 Step – 4:
Select 3 or more small twigs and attach red-colored wooden beads on them; on either open ends.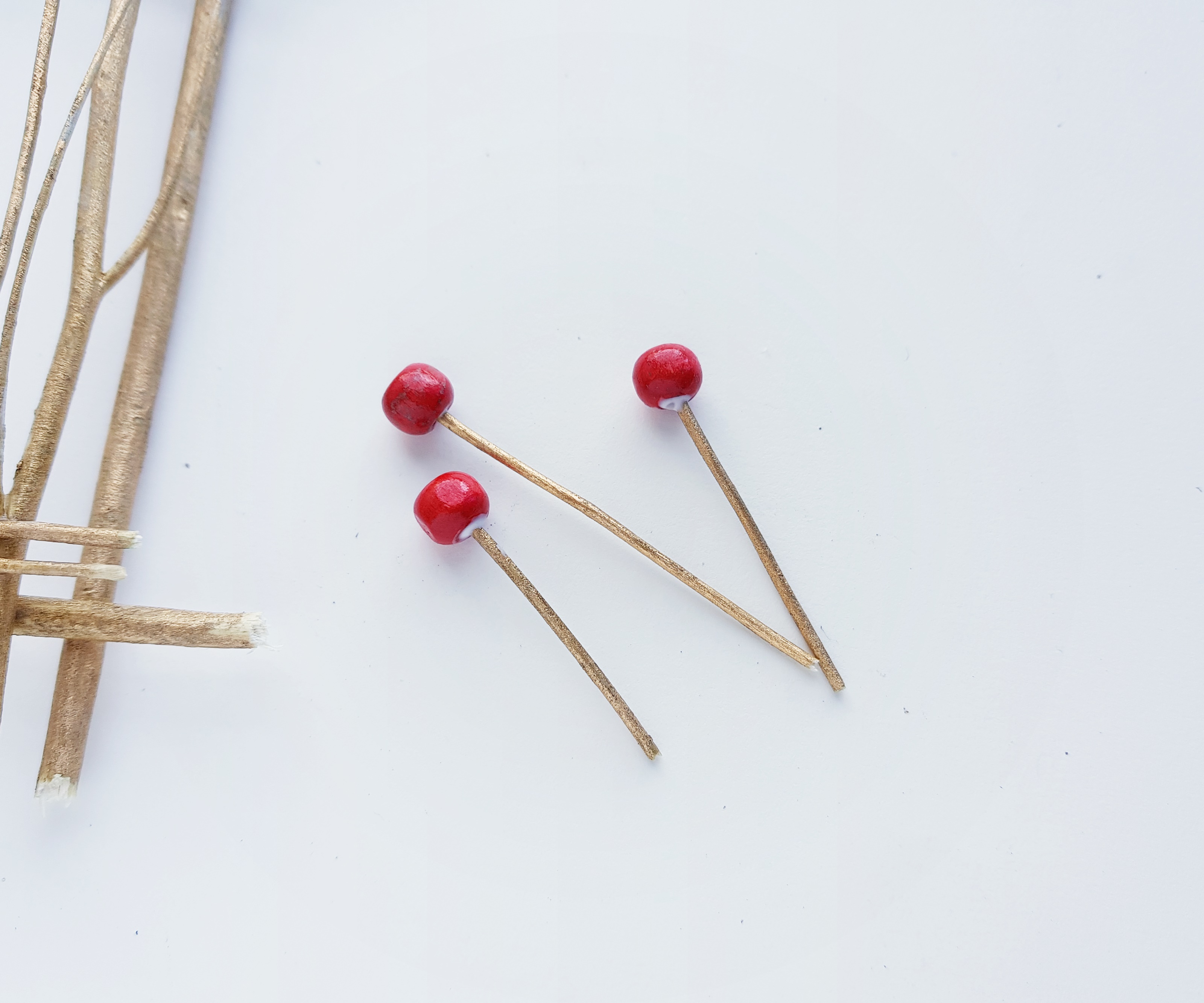 Step – 5:
Cut out some leaf shapes from green-colored crepe paper and a small piece of craft wire (18 gauge will do).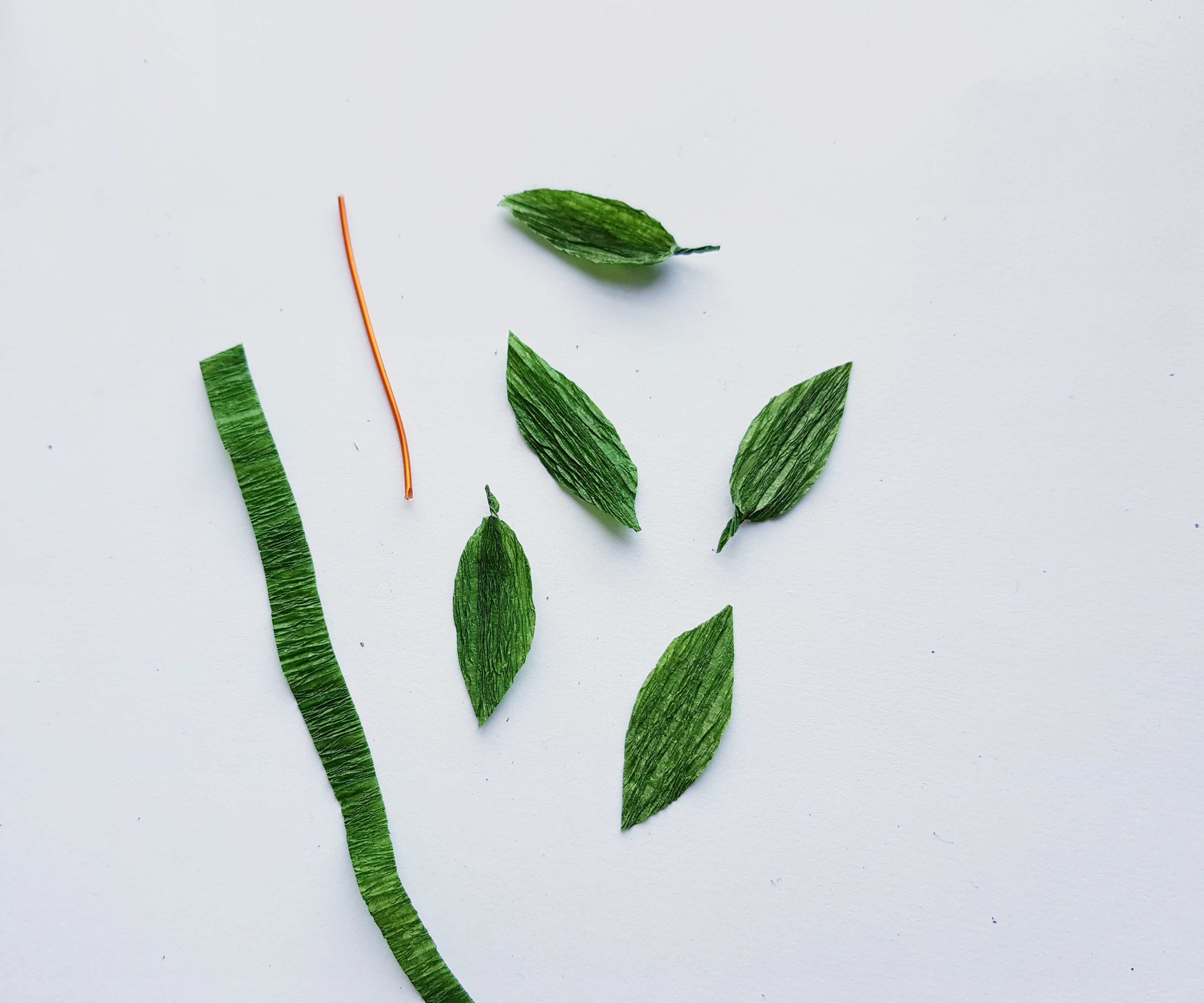 Step – 6:
Take any one of the crepe paper leaves and attach it on an open end of the wire. Simply twist a pointy end of the leaf with the wire and then apply a little bit of glue to secure the joint.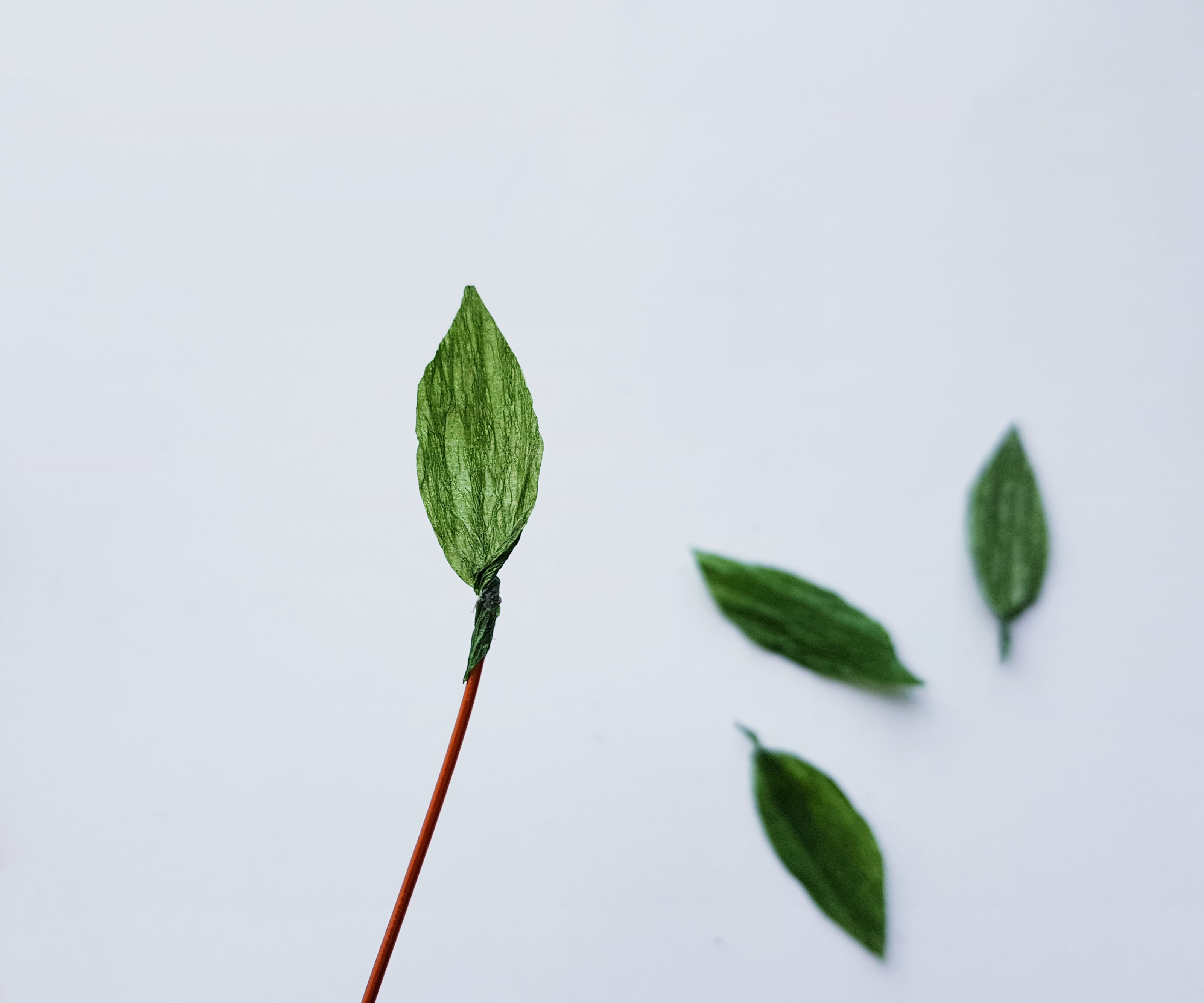 Step – 7:
Take another crepe paper leaf and attach it with the wire, below the first leaf.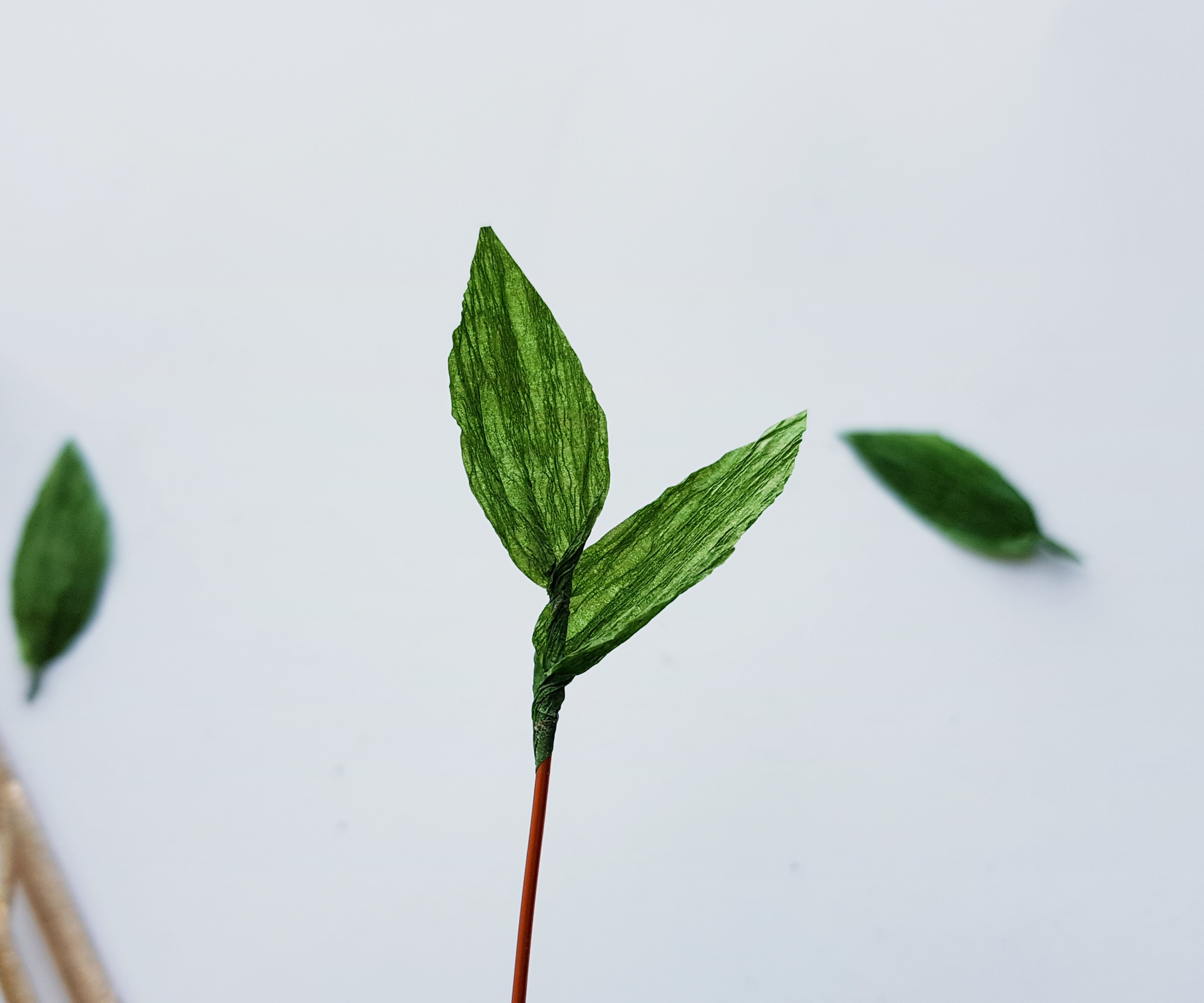 Step – 8:
Add as many leaves as you want and then wrap the rest of the wire with a crepe paper strip. Make sure to apply glue to secure the wrapping.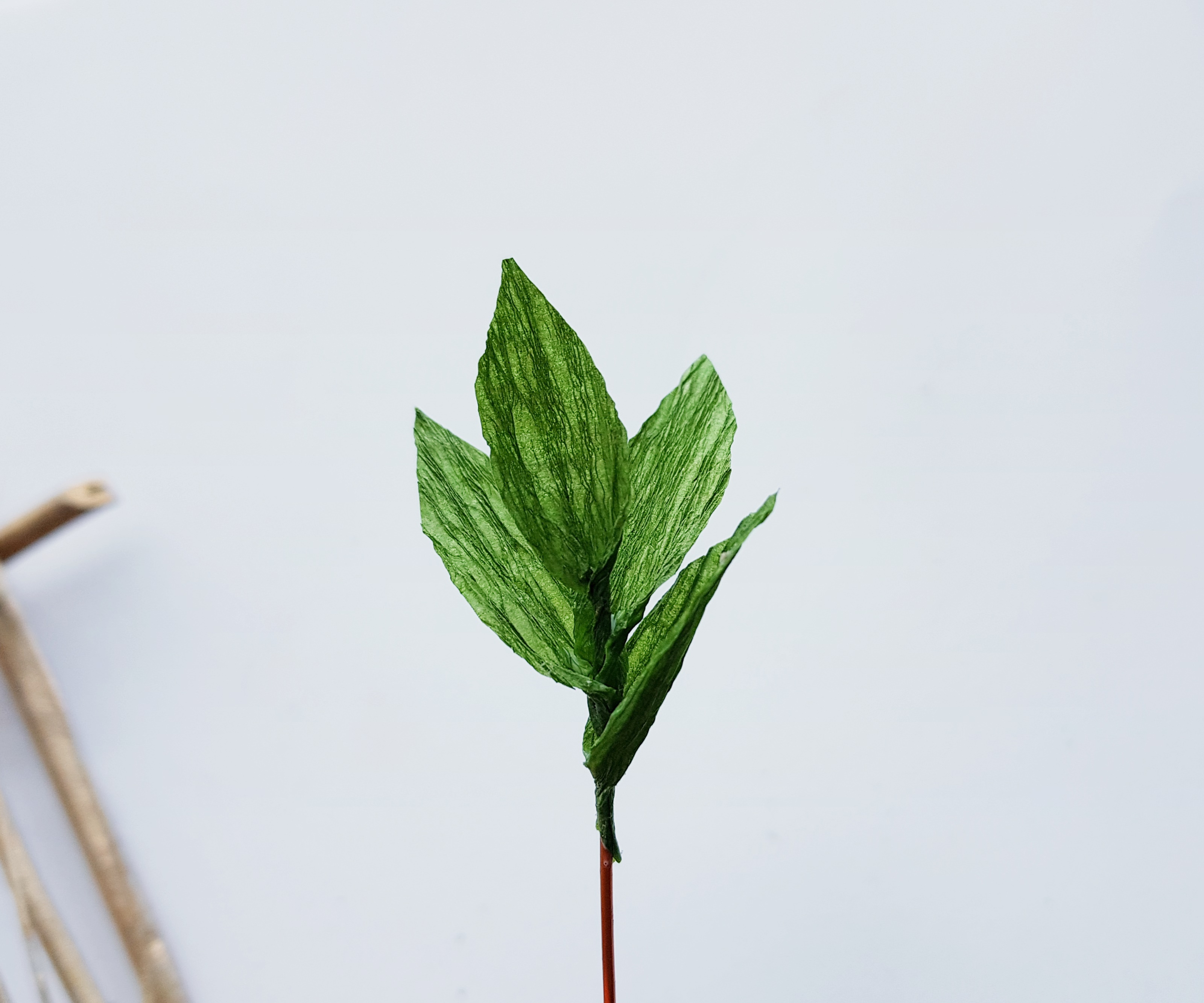 Step – 9:
Similarly, prepare more crepe paper leaf-stems.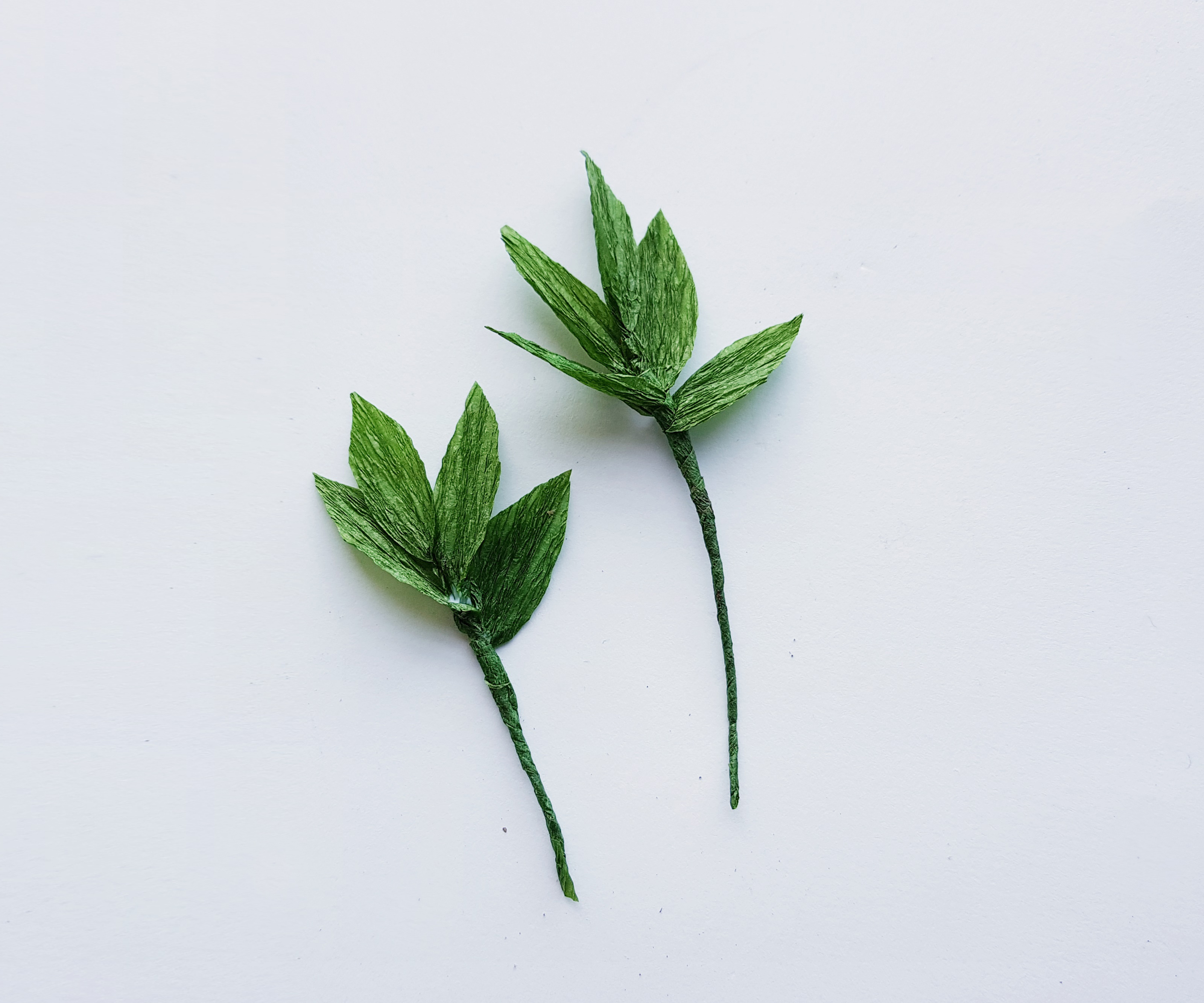 Step – 10:
Select a cardstock paper (any color of your choice) and cut out a spiral pattern from it. Cut the scallop border along the spiral patterns' outer edge.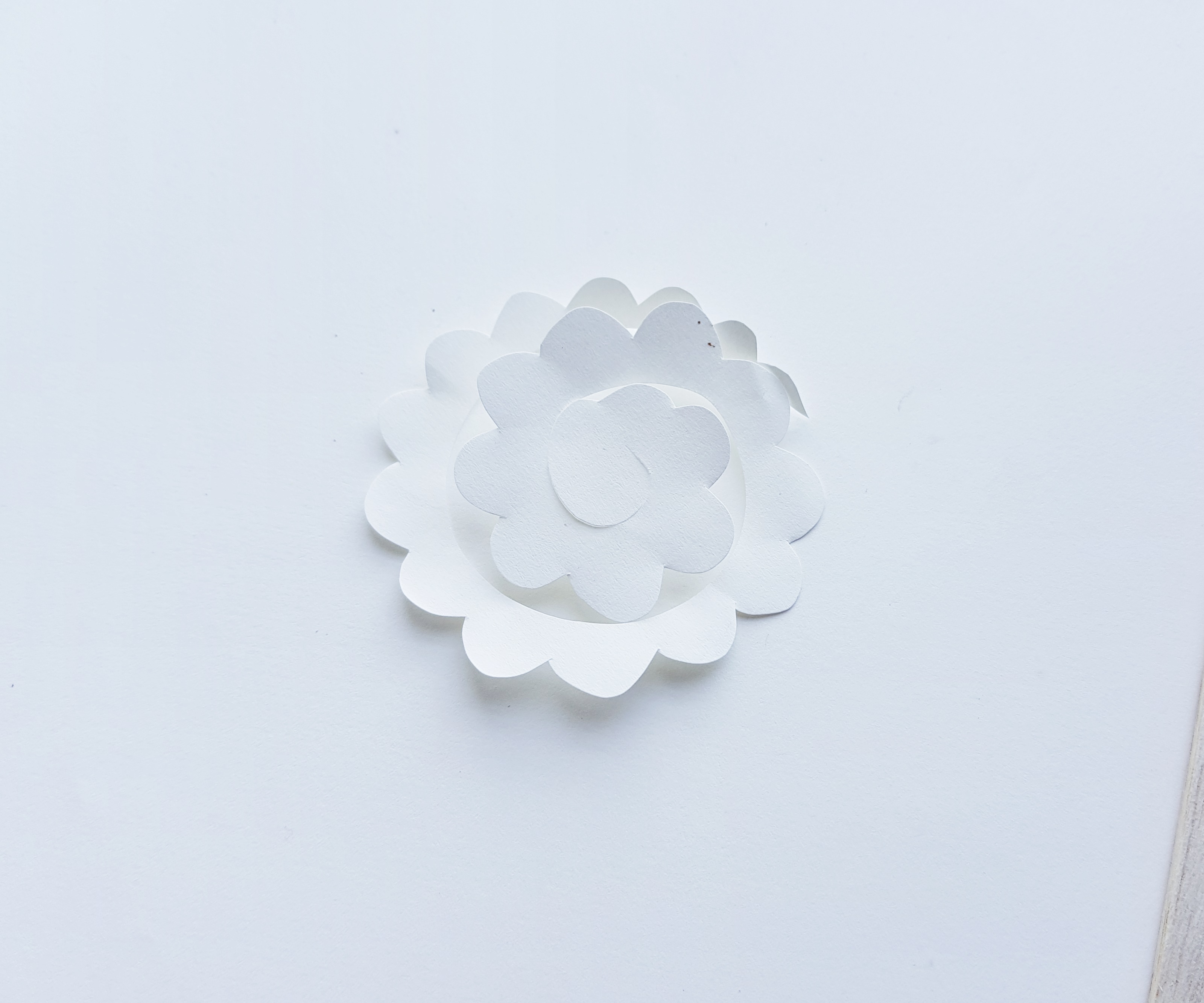 Step – 11:
Roll the spiral pattern from its outer end and continue to roll towards the center. After coiling the entire piece allow the coiled spiral to loosen up a little. Attach the coiled part with the center of the spiral pattern. Make more rolled spiral flowers if you want o; I'm using 2 flowers for this wreath craft.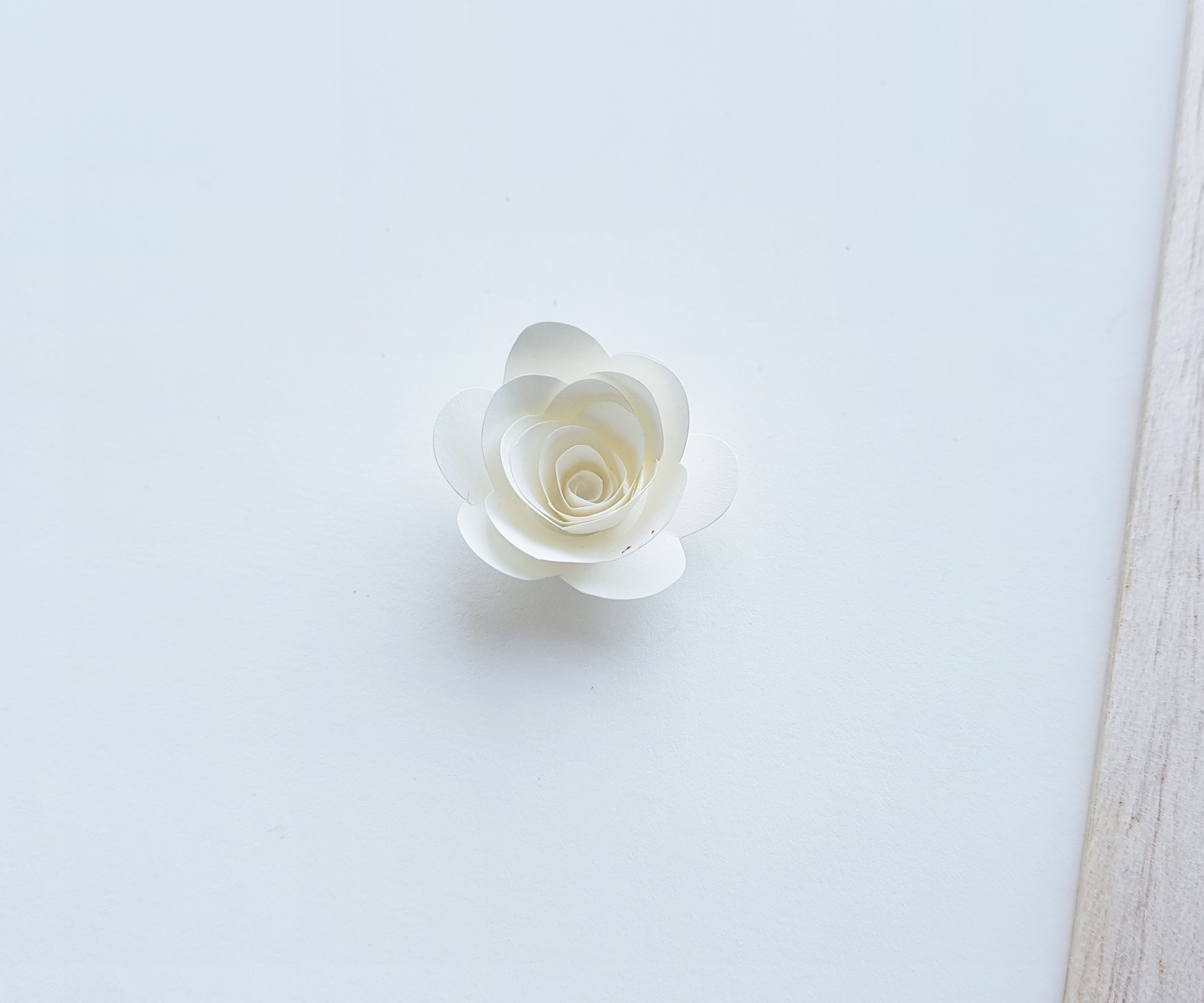 Step – 12:
Attach the beaded twigs and crepe paper leaf-stems on the square wreath frame.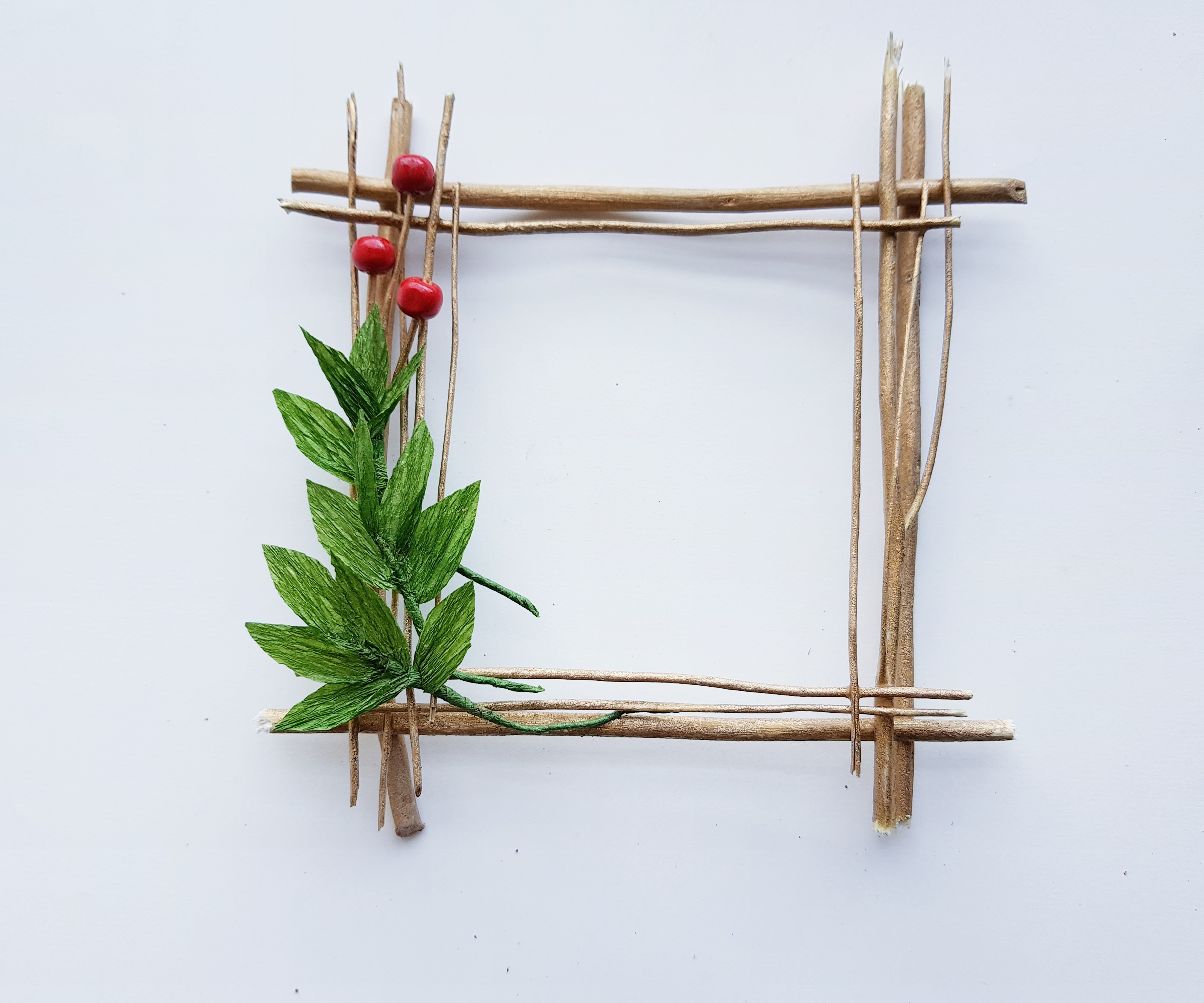 Step – 13:
Attach the flowers on the wreath. Cut out 1 or 2 star shapes from golden glitter paper and attach them on the square wreath frame too.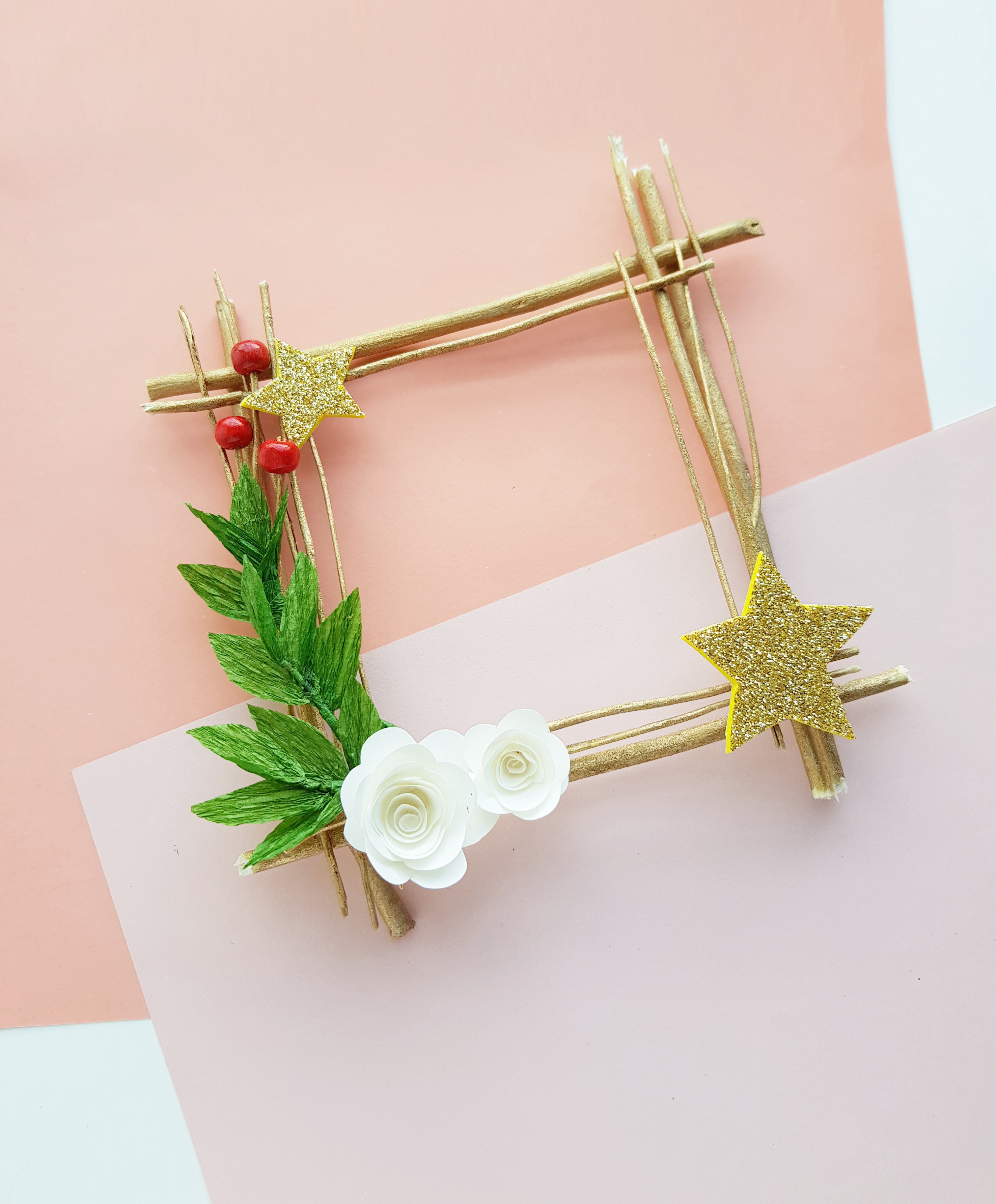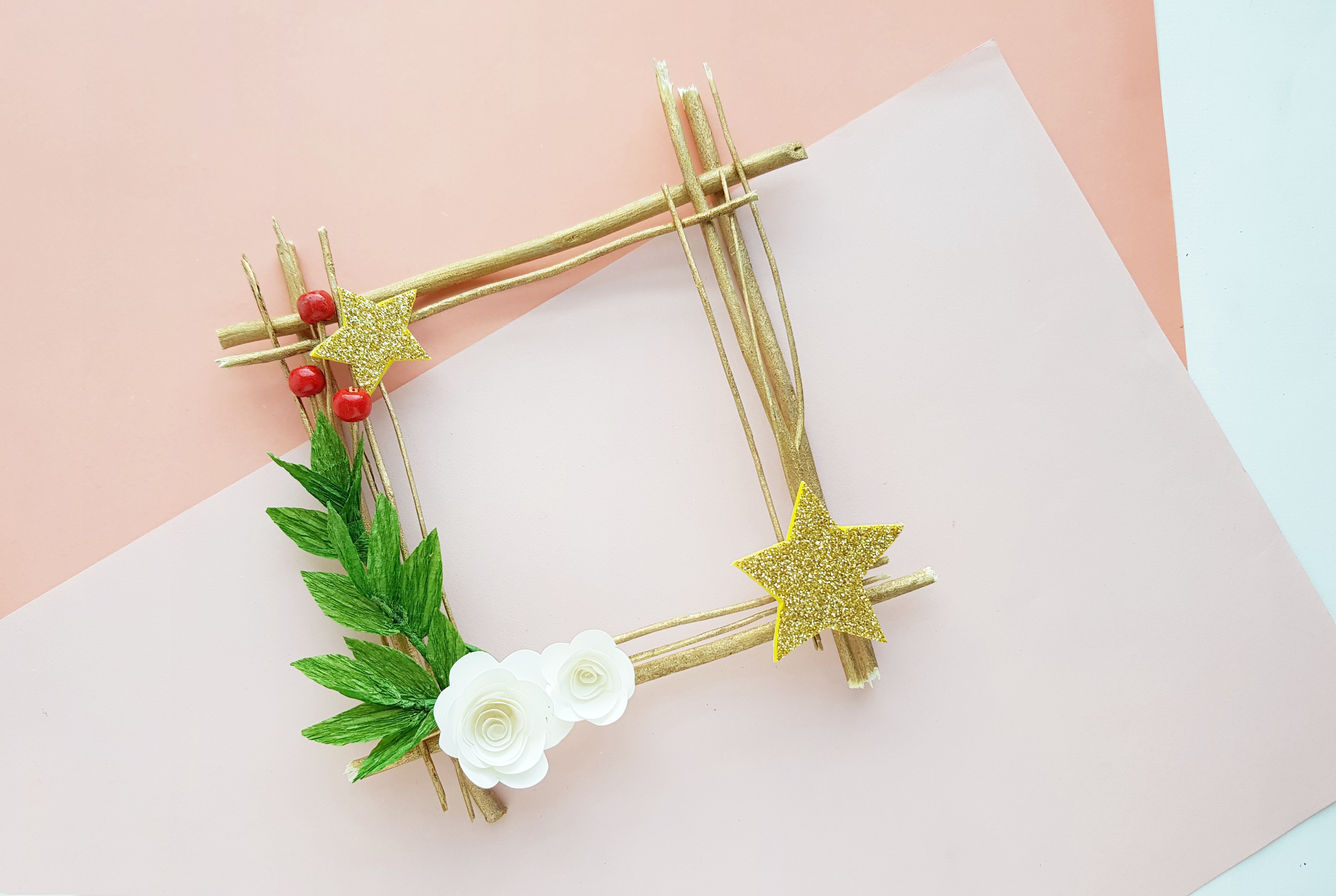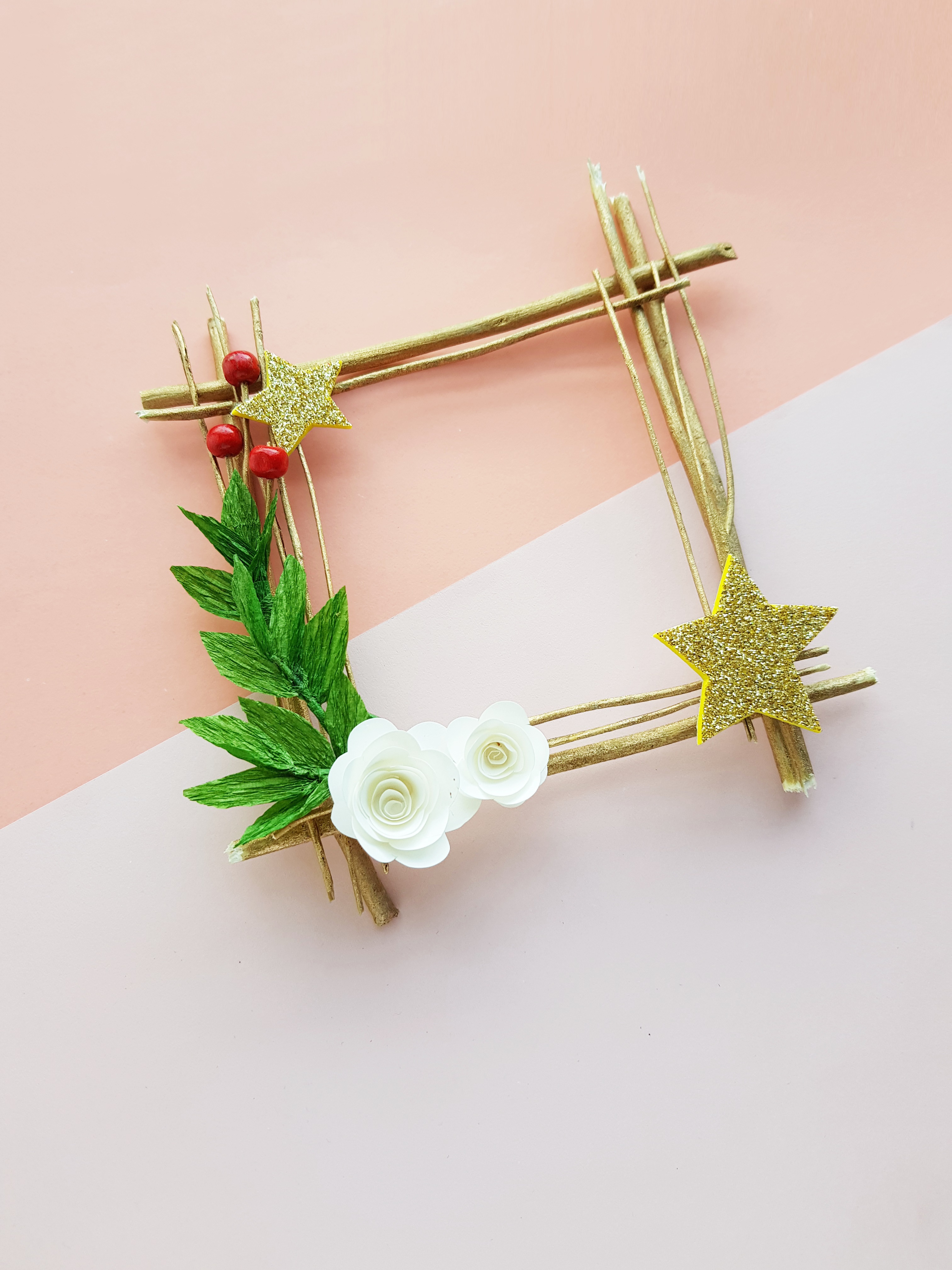 Love this post? Pin it for later here: