This post contains affiliate links.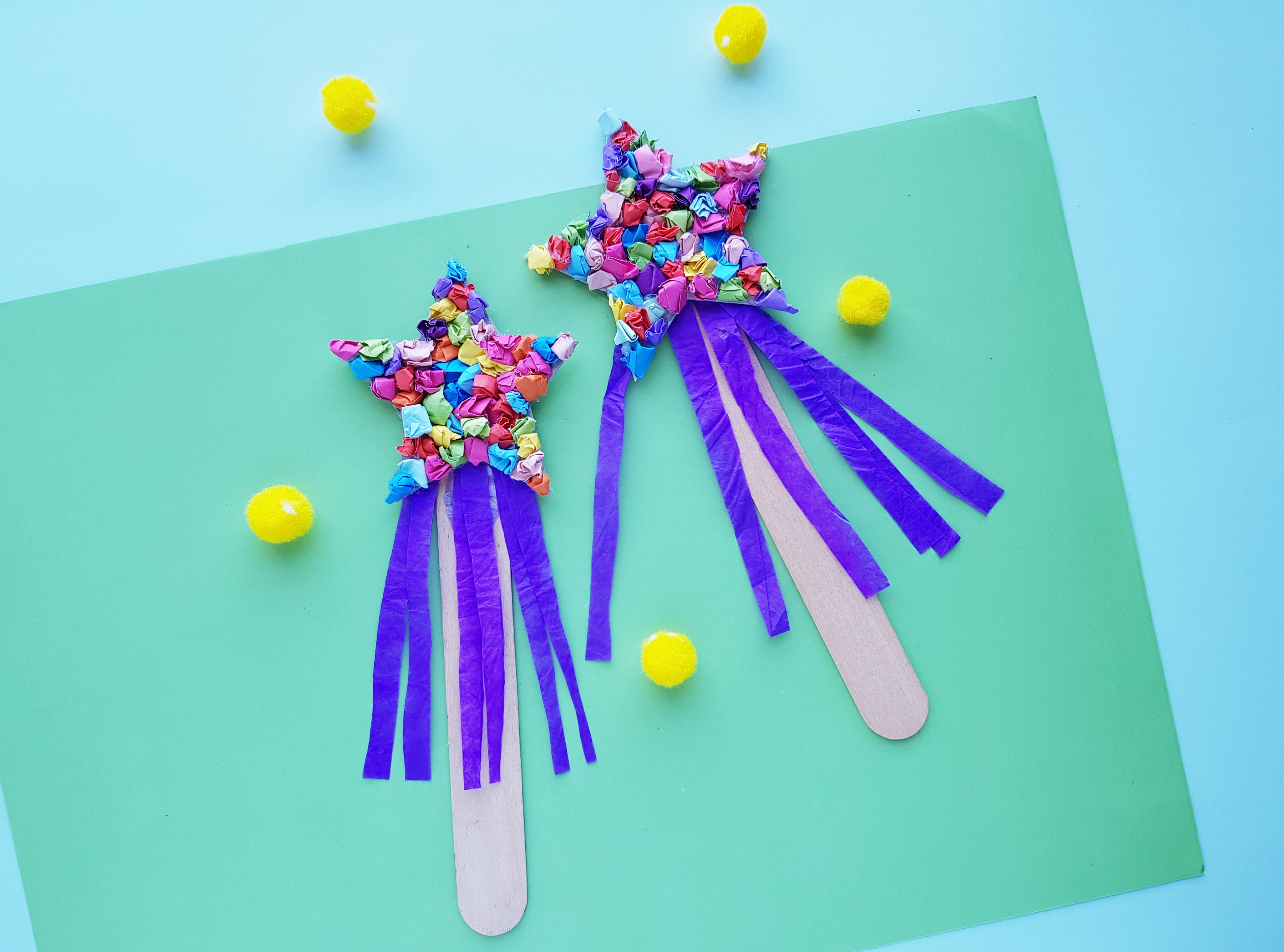 Hello, friends!
Man, this holiday season is just buzzing right by, am I right? I am excited to start bringing you more fun content in the New Year, kicking things off with these adorable New Year's Wishing Wand Kids Craft! These are perfect to make with your kiddos on New Year's Eve to ring in the New Year!
Keep scrolling for full step-by-step instructions! And most importantly, have fun wishing your way into 2020!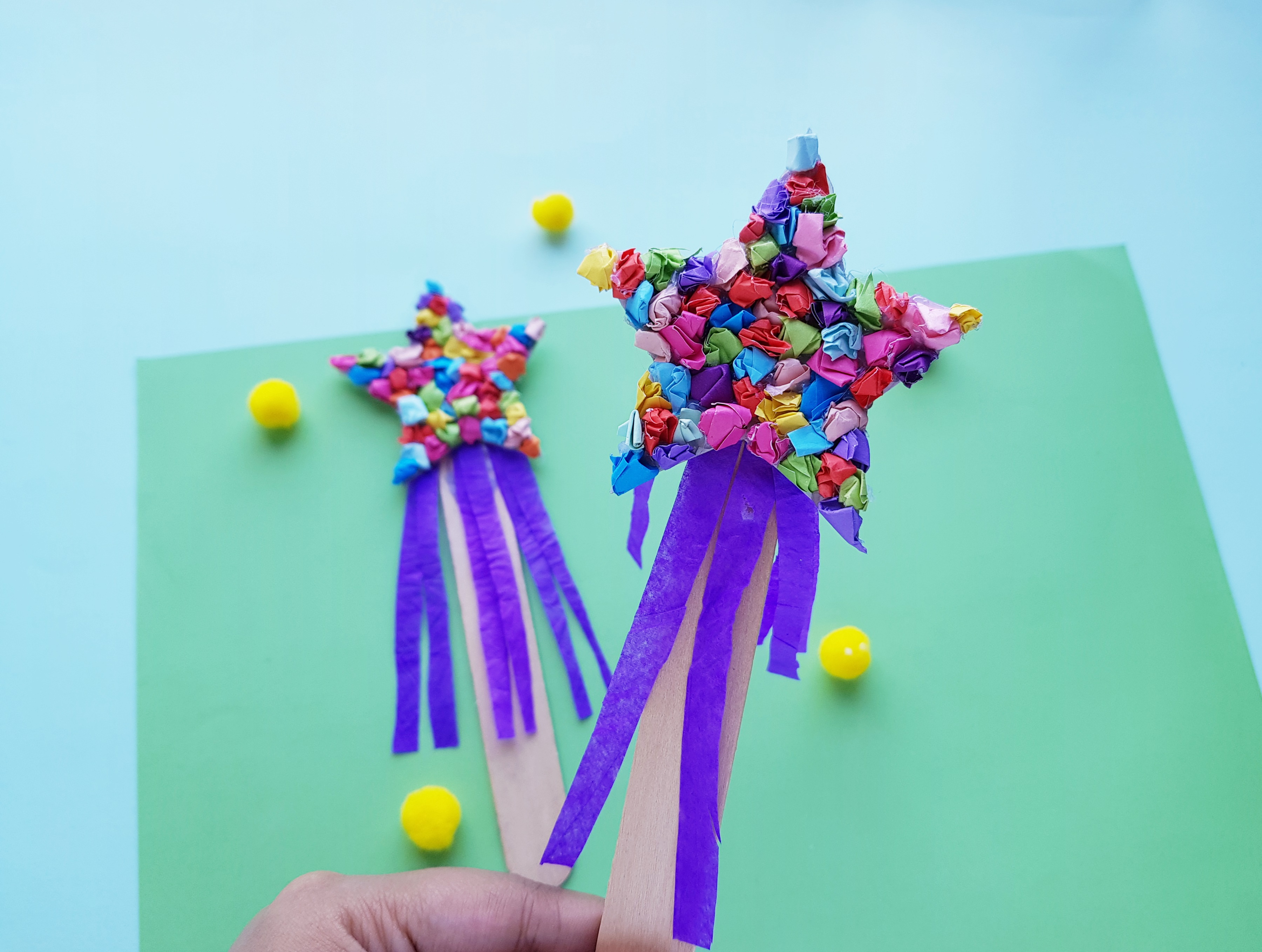 List of Supplies: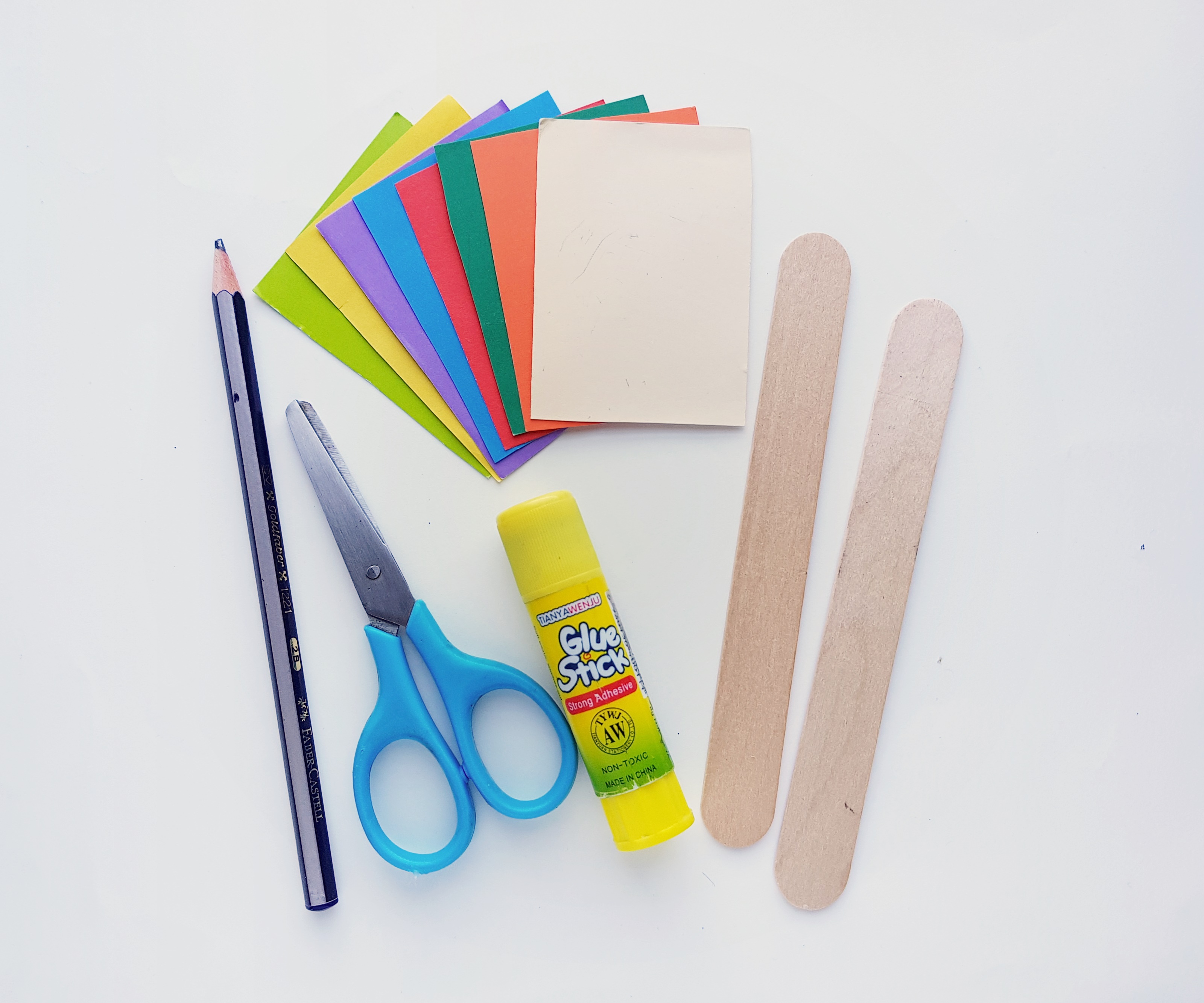 Instructions:
Step -1:
You can use all the scrap craft papers for this craft. Select different colored craft papers and cut them into small pieces. Try keeping the size relatively even.
Step -2:
Take a paper cutout and crumple it into a small ball shape.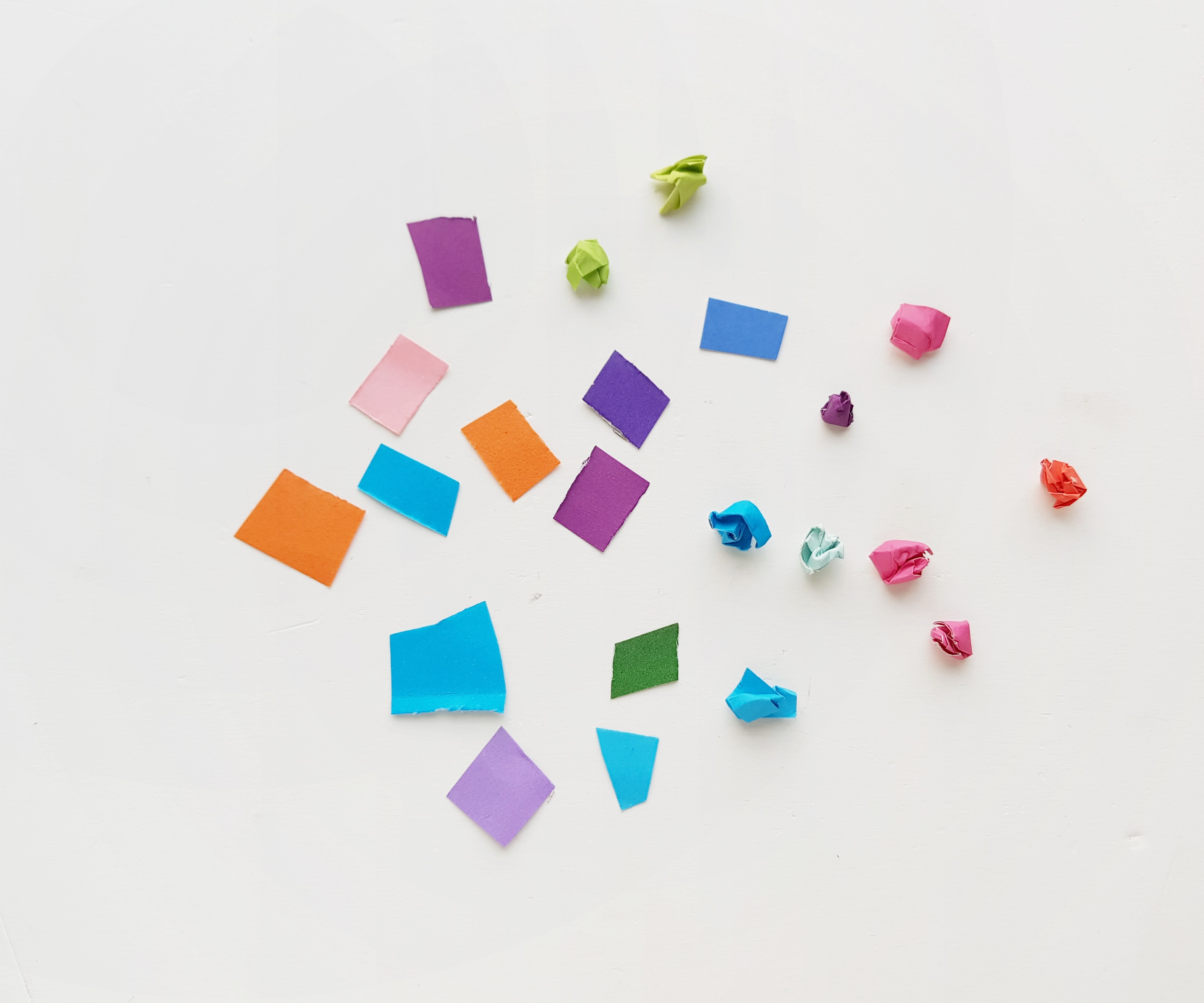 Step – 3:
Continue to crumple the small paper cutouts and crumple them into small ball shapes one by one. Crumple enough papers to complete the craft.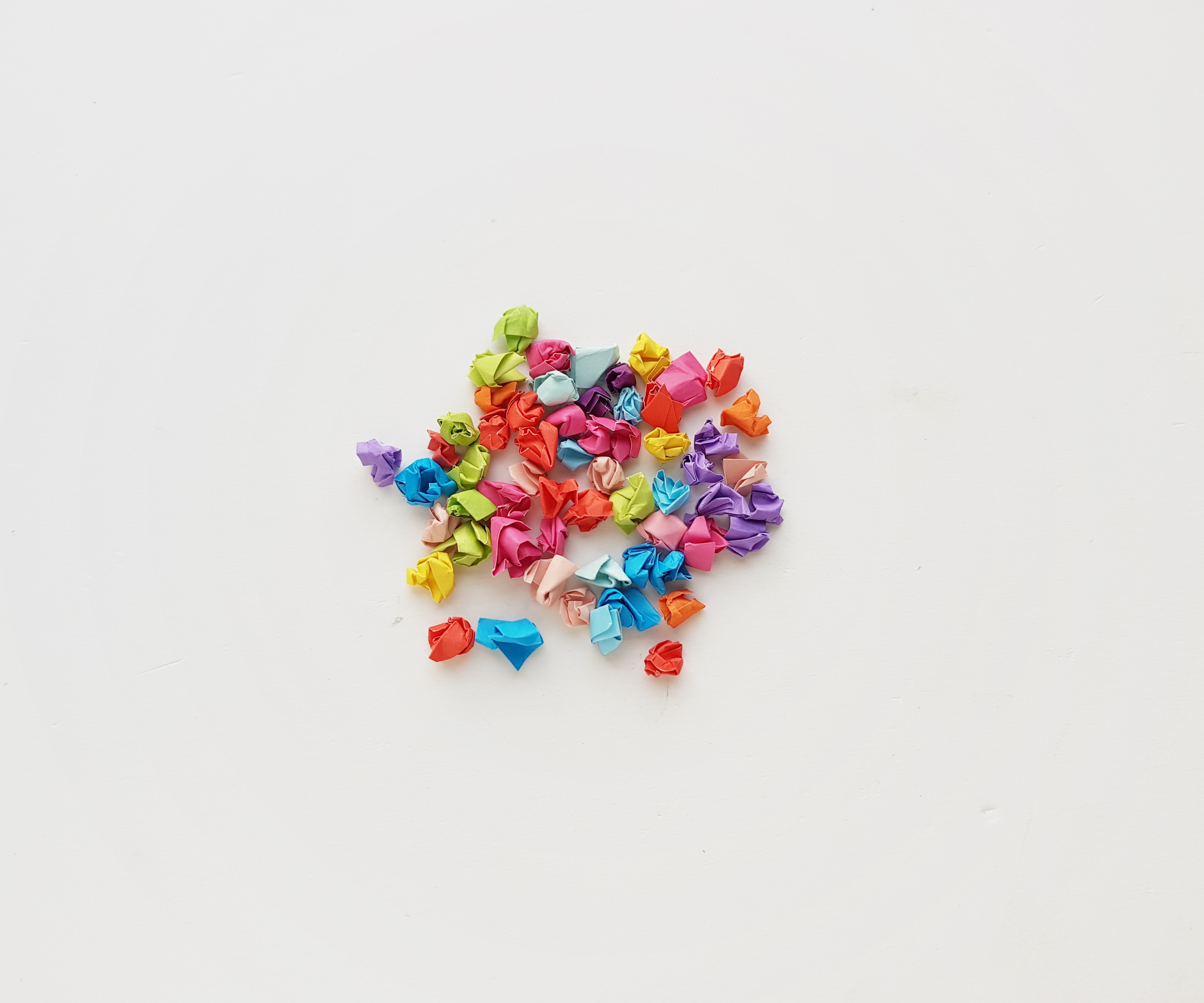 Step – 4:
Draw a 5 point star shape on a piece of paper and cut it out nicely.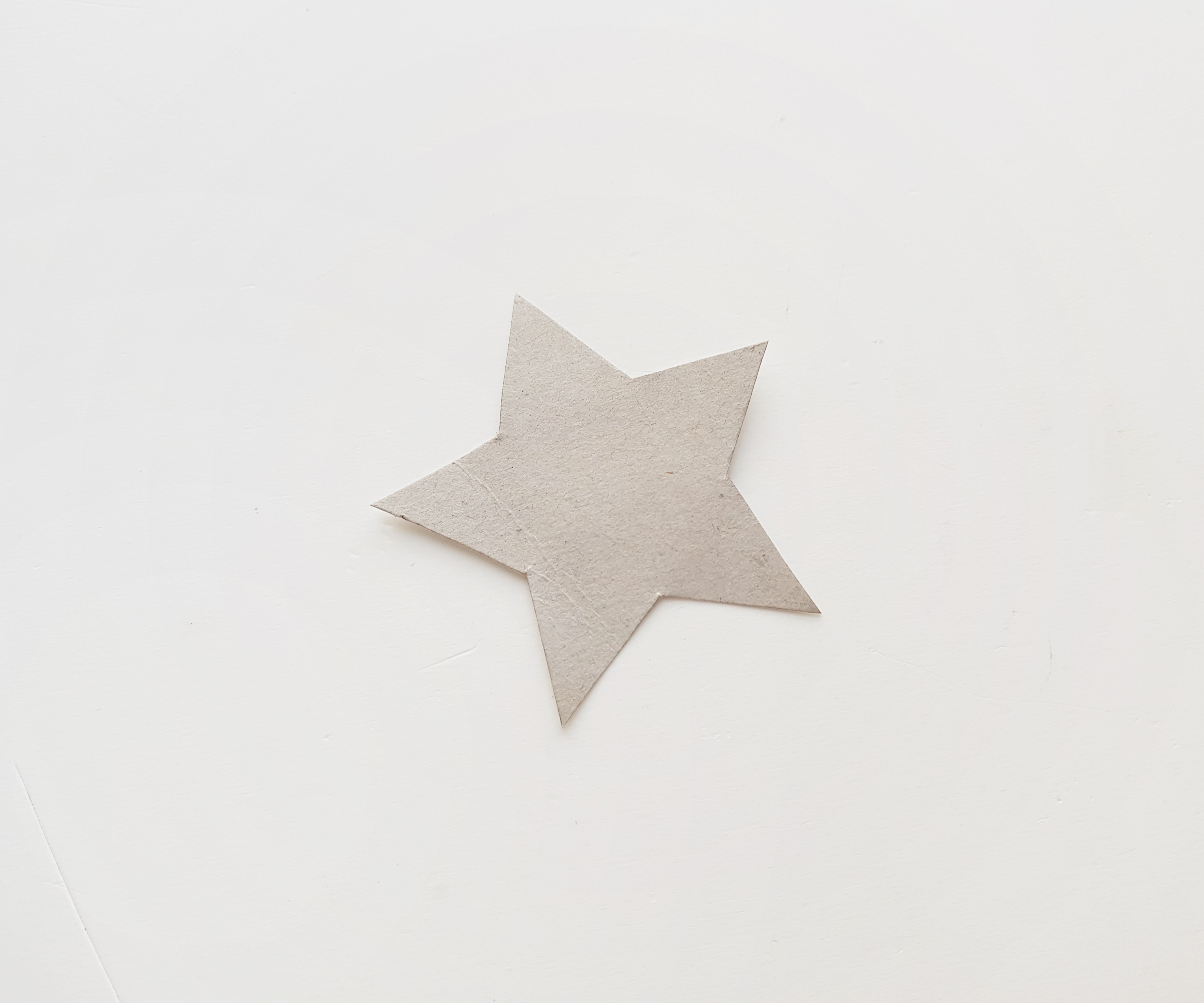 Step – 5:
Start to attach the crumpled paper balls on the star-shaped paper. I'm starting to add the crumpled ball shapes from the center of the star but you can start from any point.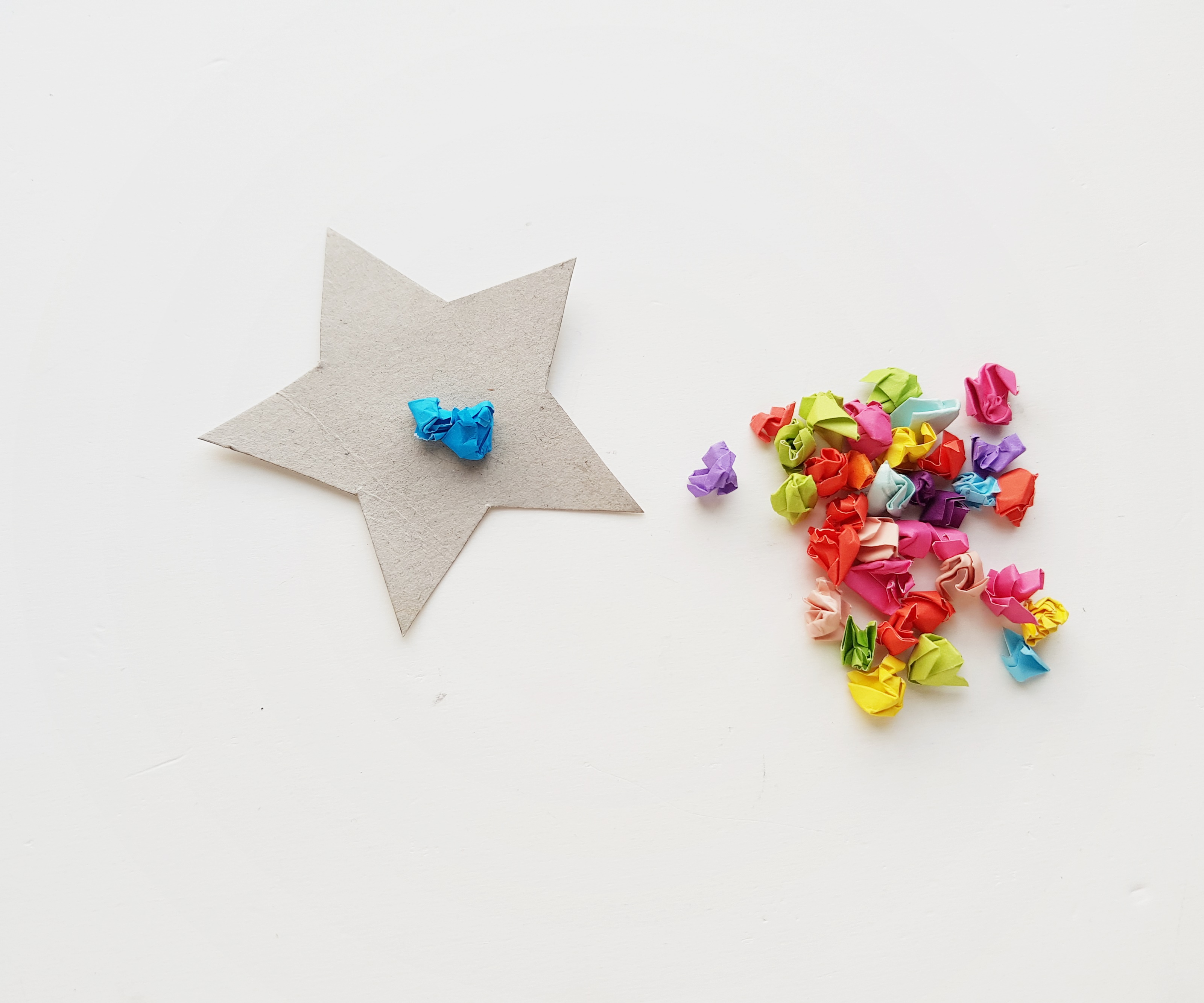 Step – 6:
Try filling the star shape as neatly as possible. Make sure not to leave any gap between the crumpled paper balls.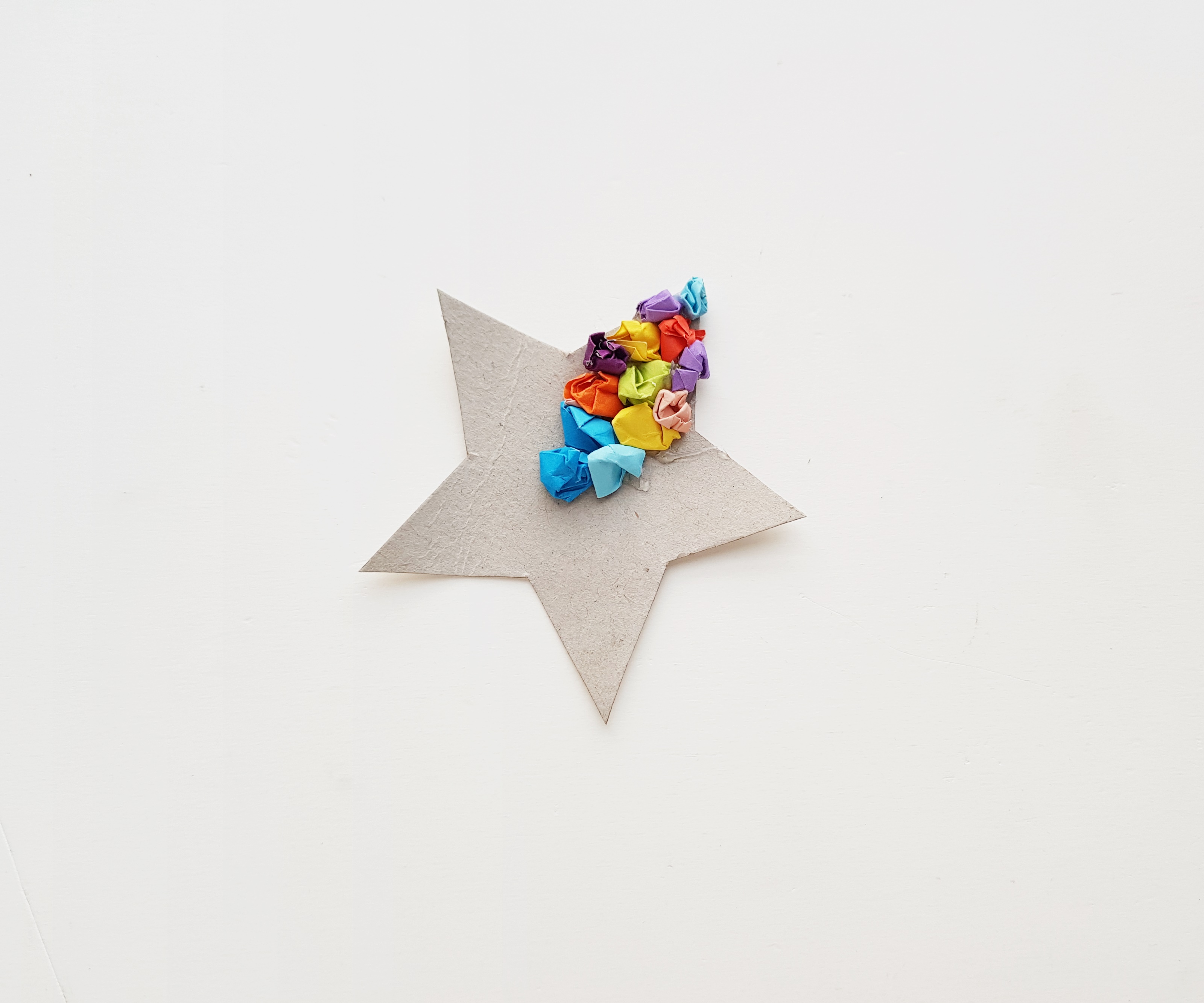 Step – 7:
Continue to add the crumpled paper balls until the whole star shape is filled nicely.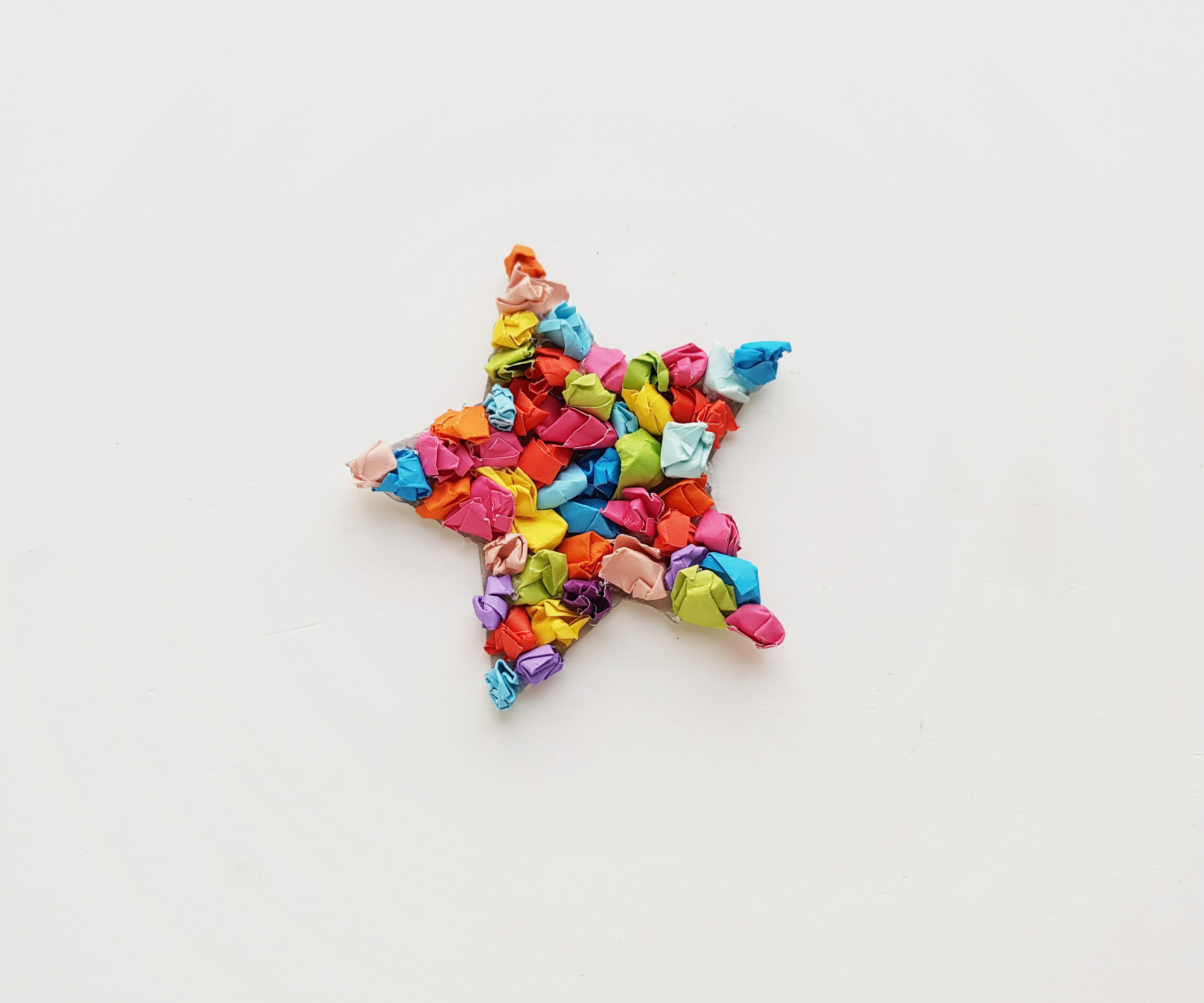 Step – 8:
Attach the crafted star on a popsicle stick.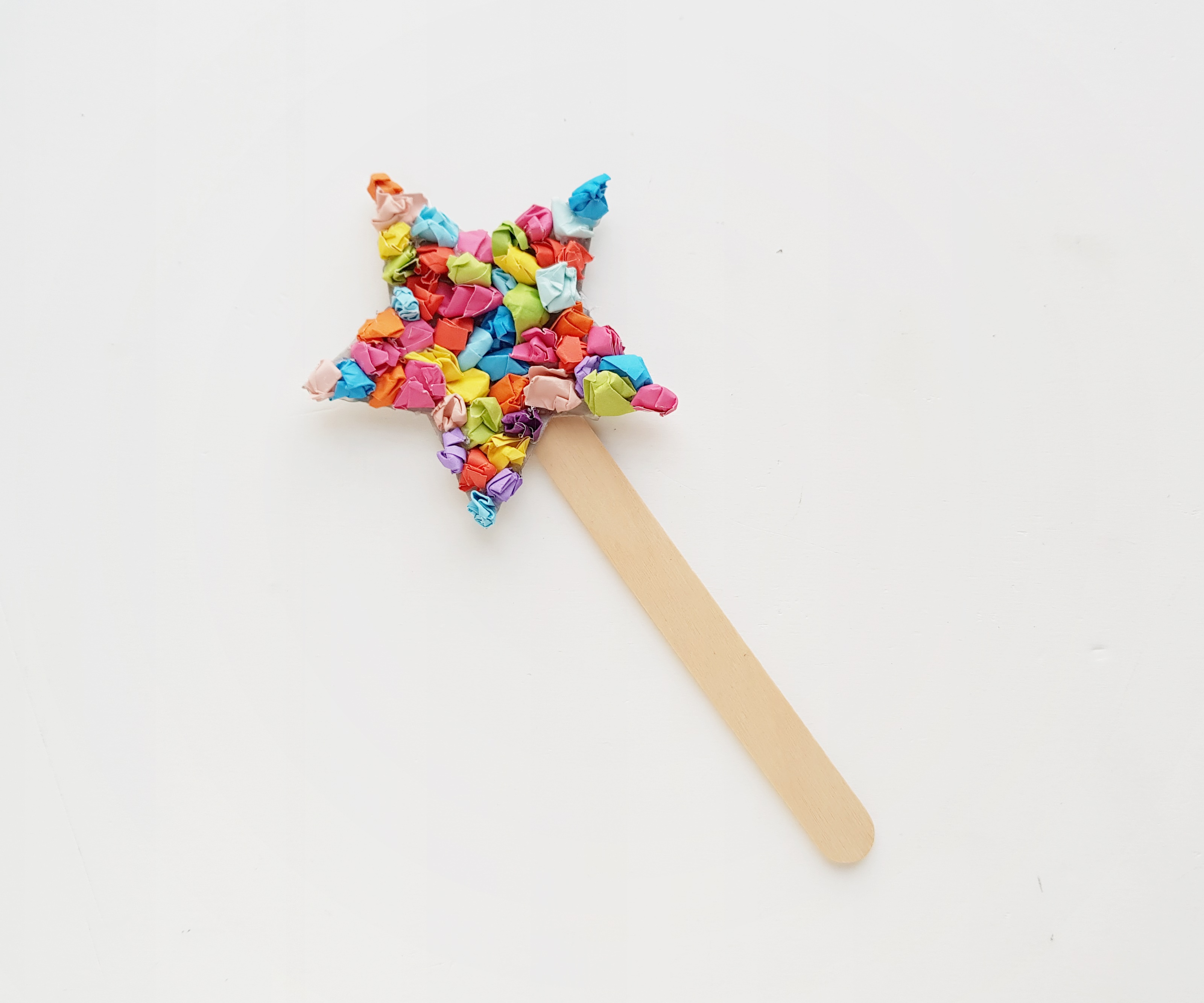 Step – 9:
Cut out some paper strips and attach them on the backside (bottom) of the star.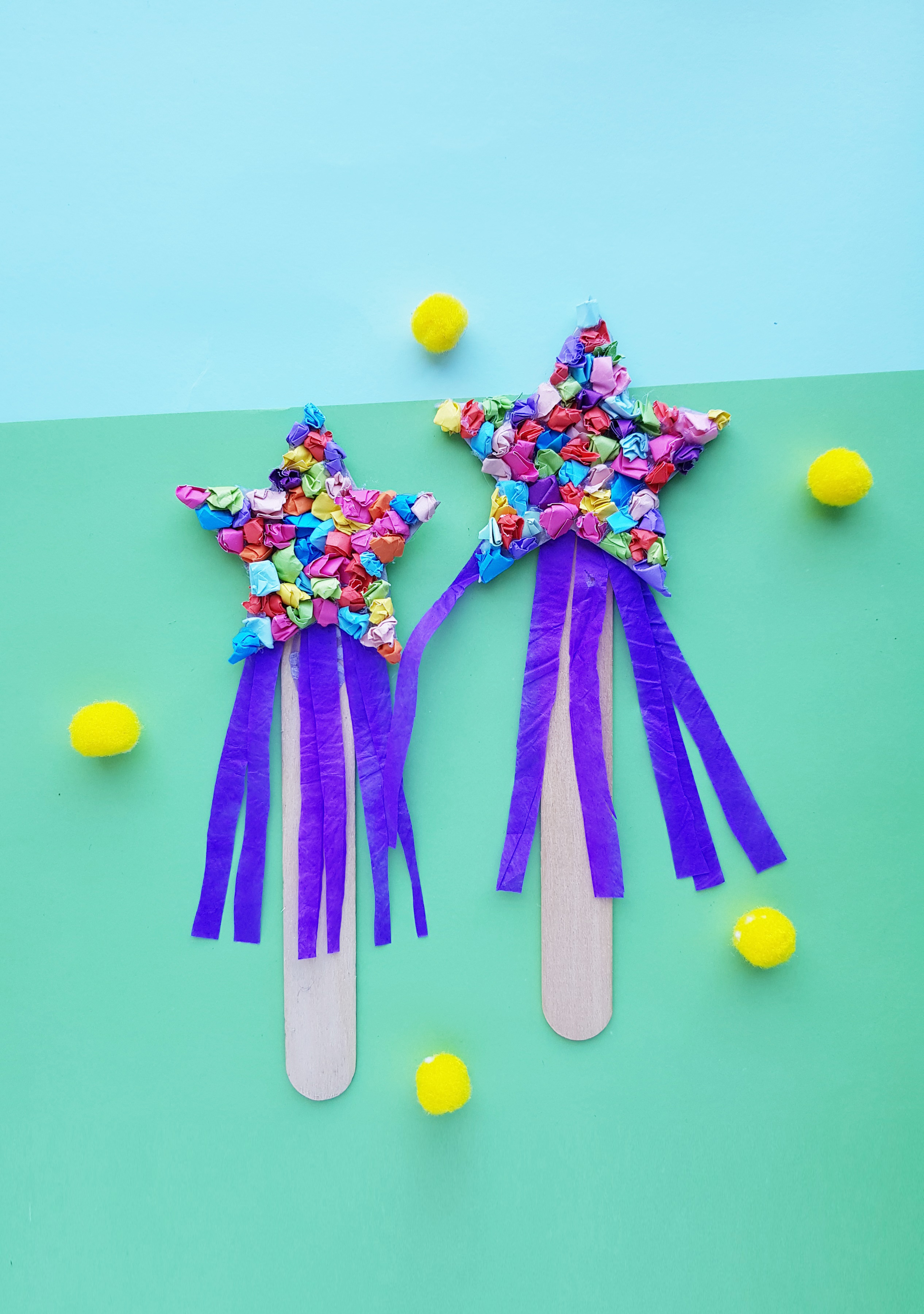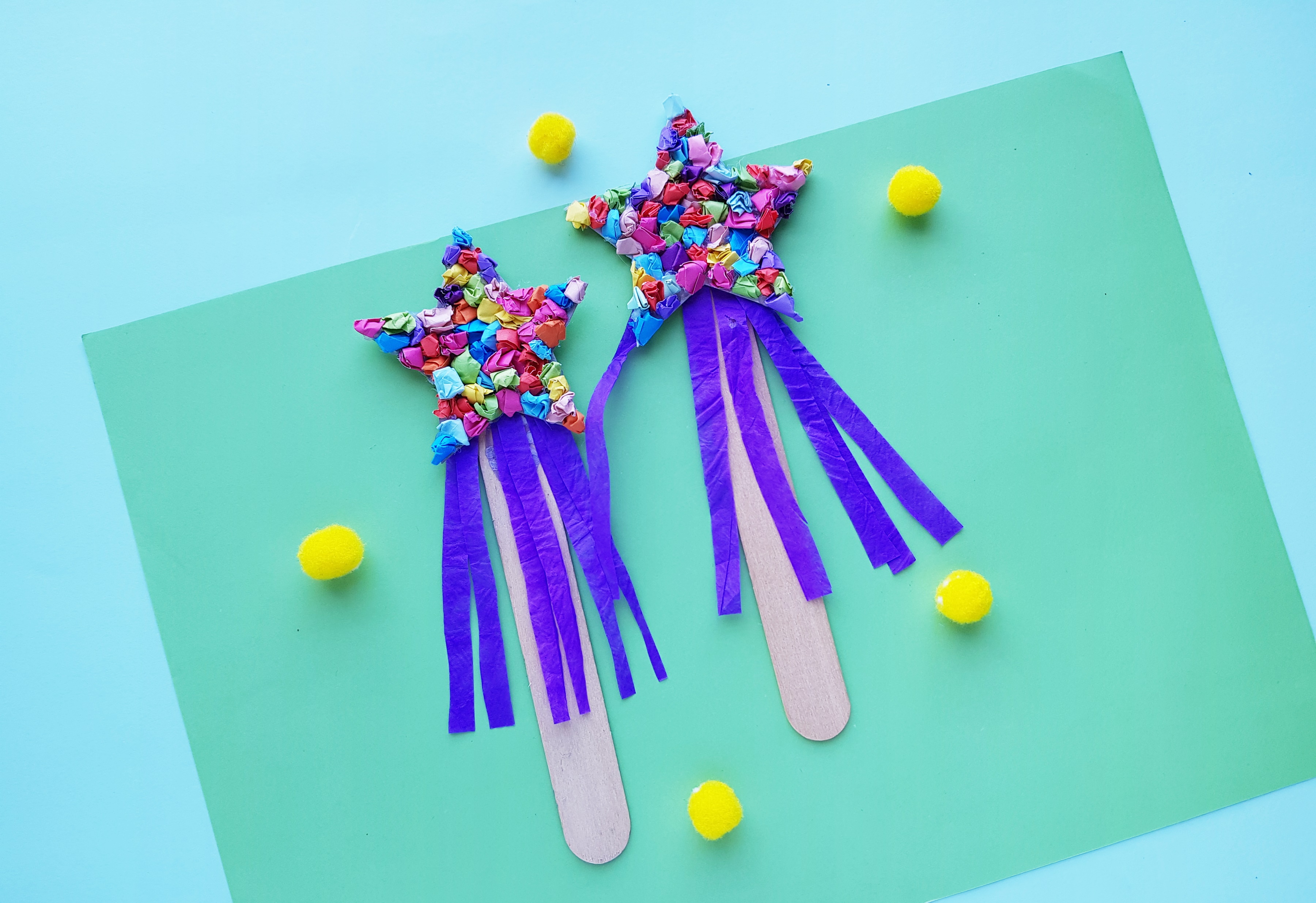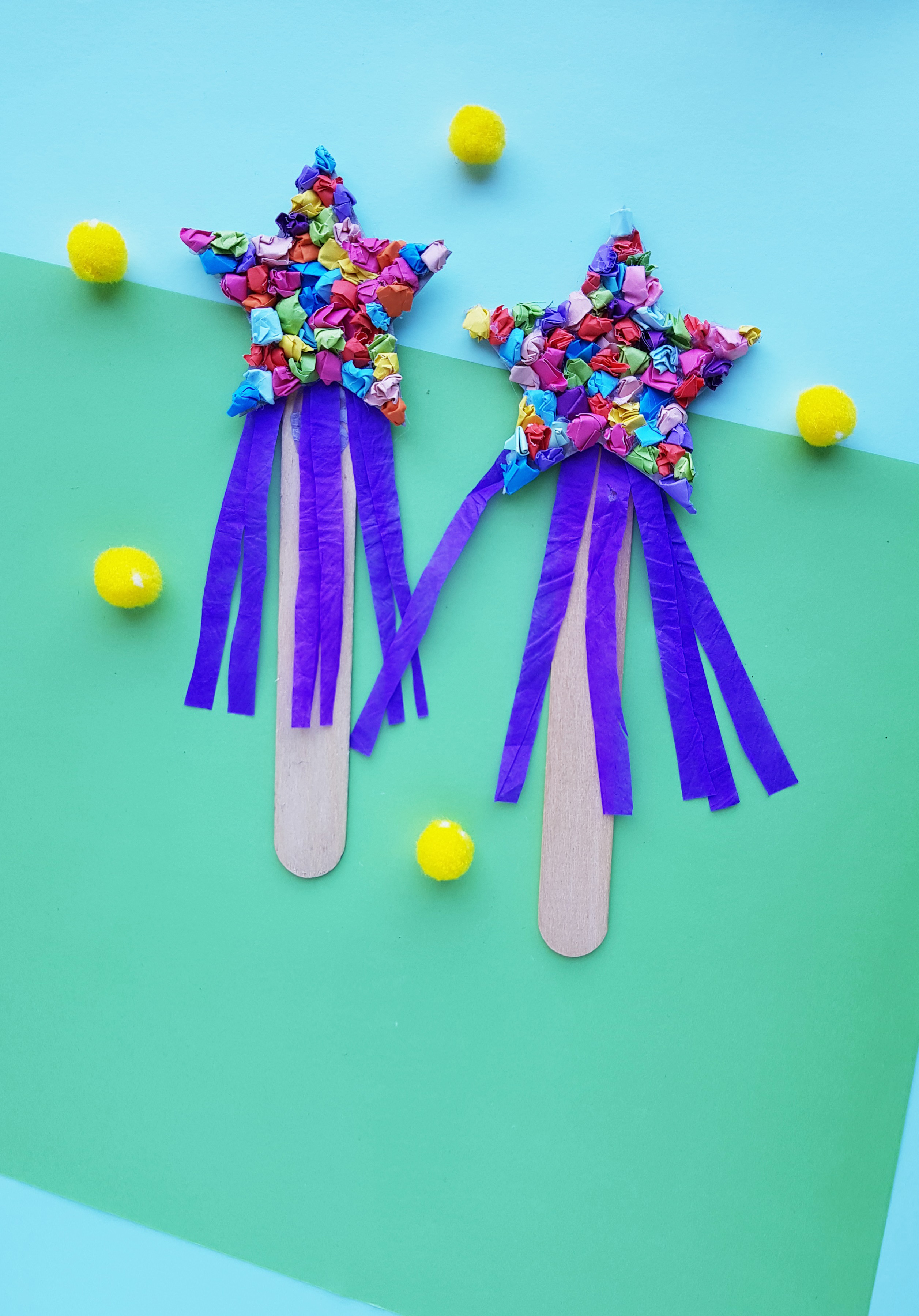 Happy Wishing!
Love this post? Pin it for later here: