A huge thanks to our friends at Bed, Bath & Beyond for sponsoring today's post.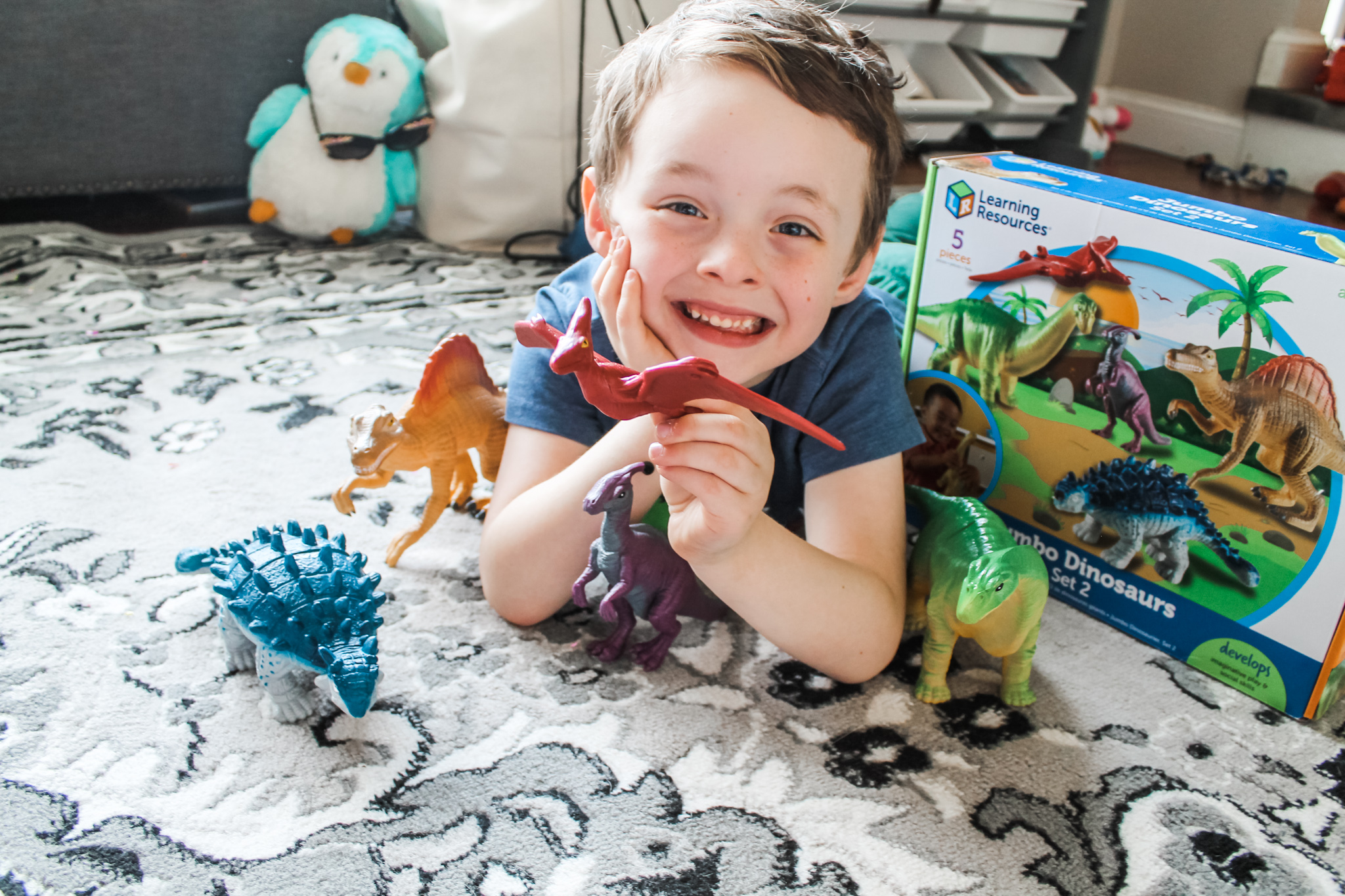 Hello, friends!
Does your little one love dinosaurs? How about putting together a special Dinosaur Day just for them? That's exactly what I just did for my two boys and we had an absolute BLAST! Everything we needed we got online from Bed Bath & Beyond! I'll put a complete list of the products at the bottom of the post for easy shopping!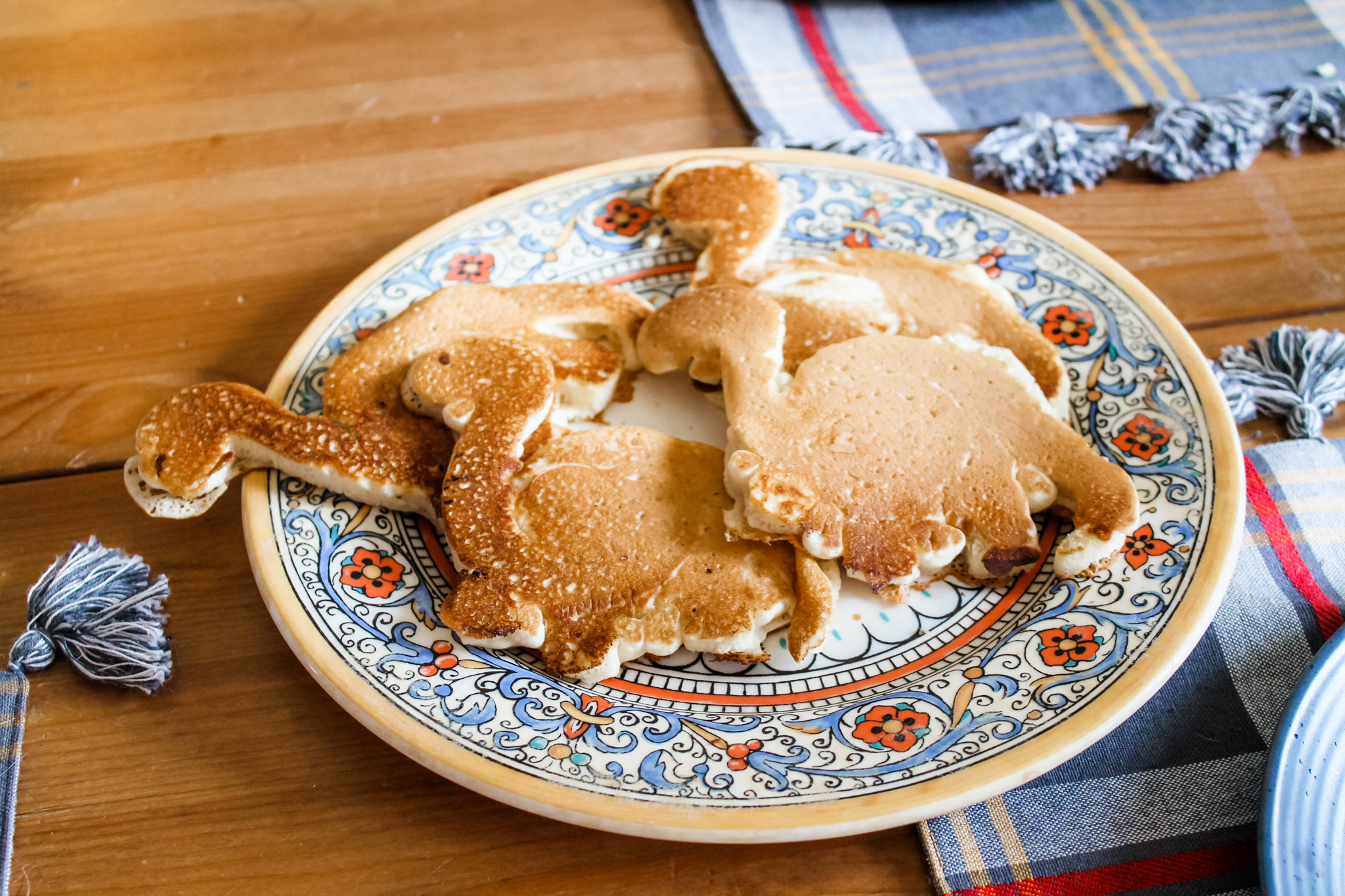 Dinosaur Pancakes
We kicked off the day with dinosaur pancakes! They were super simple to make using this kit and my boys couldn't get enough of them! We added whipped cream to make "spikes" and of course a splash of syrup to bring these pancakes to life!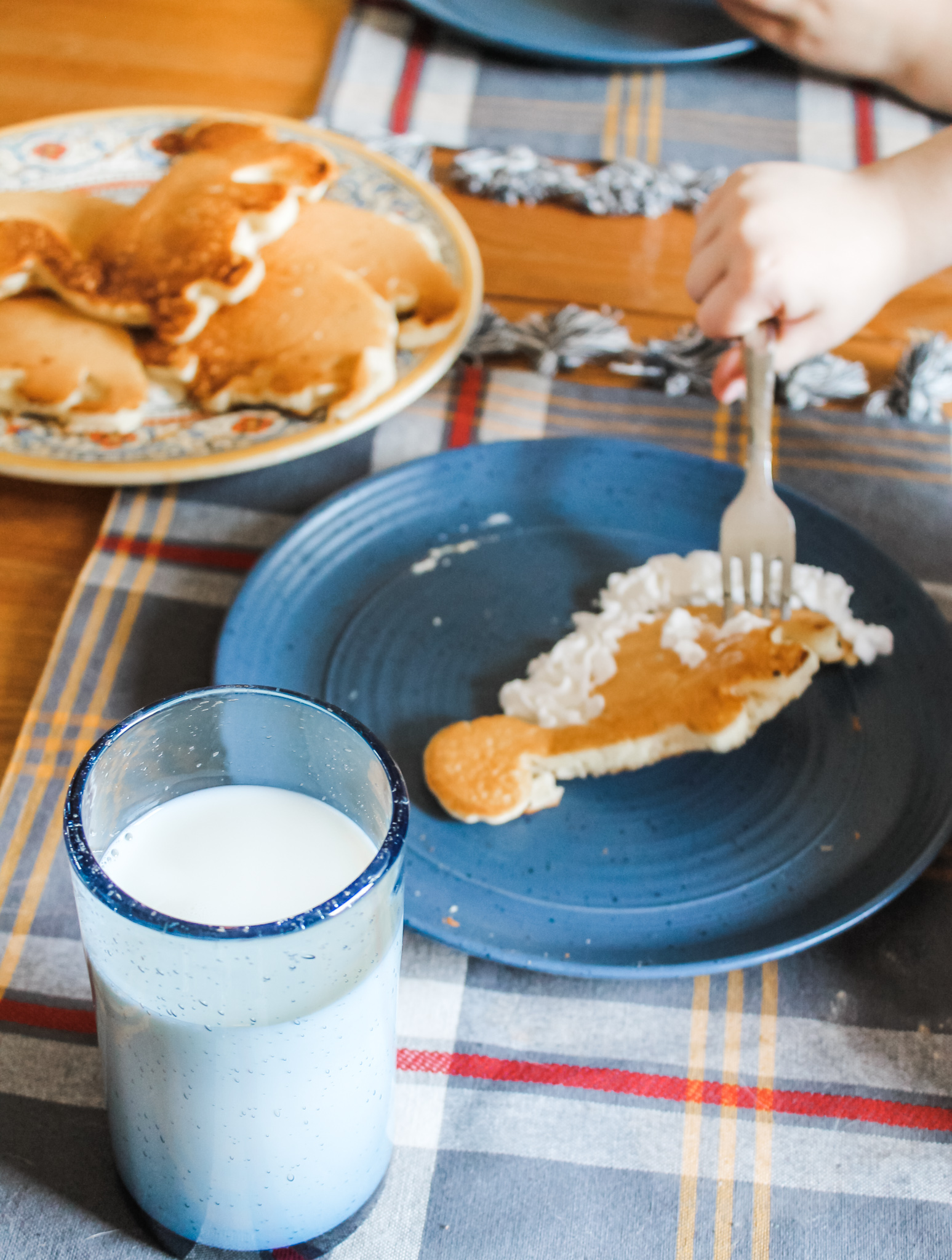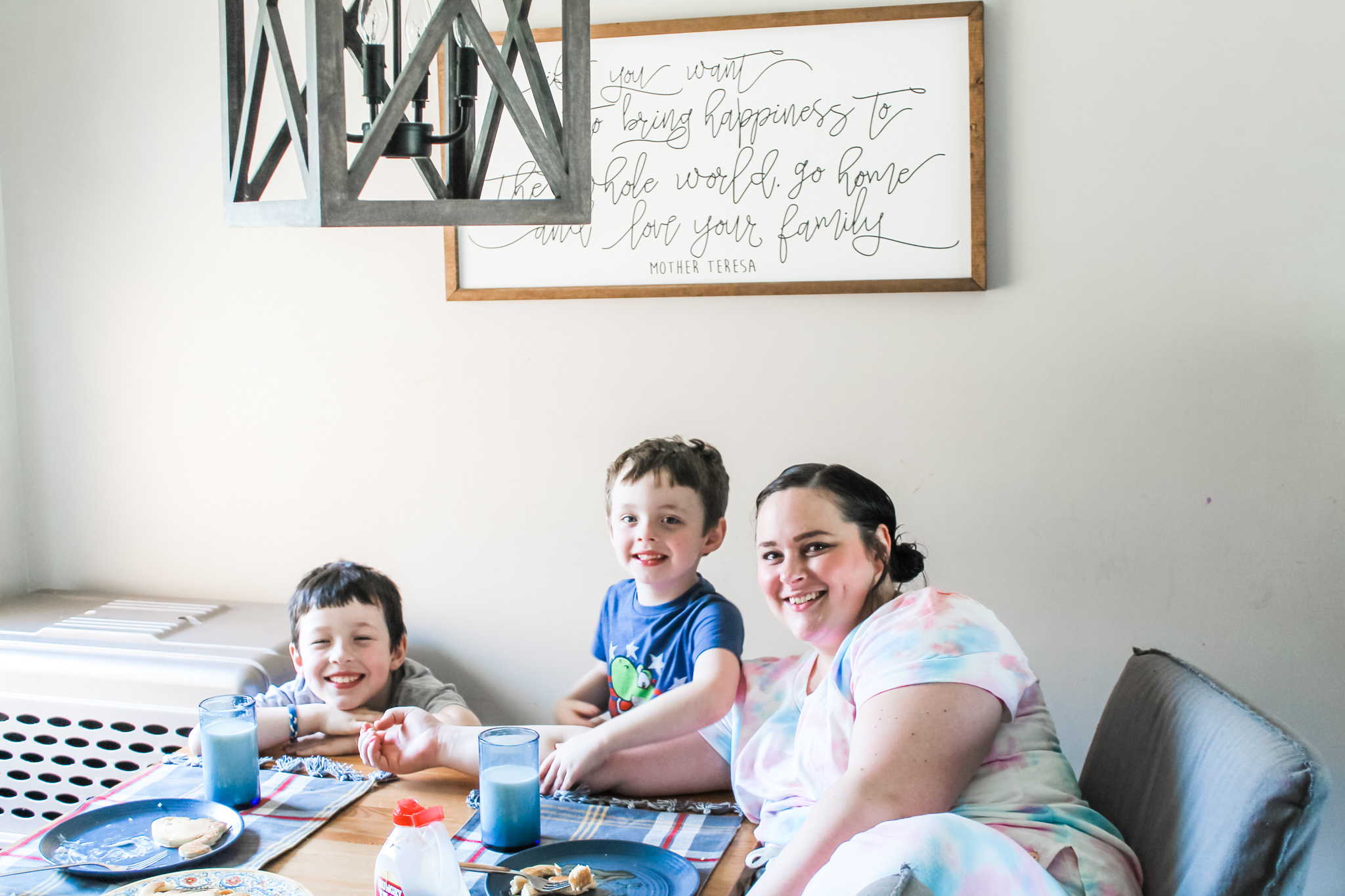 Our blue dinnerware is also from Bed, Bath & Beyond! We love the color of the plates and glasses, aren't they fun?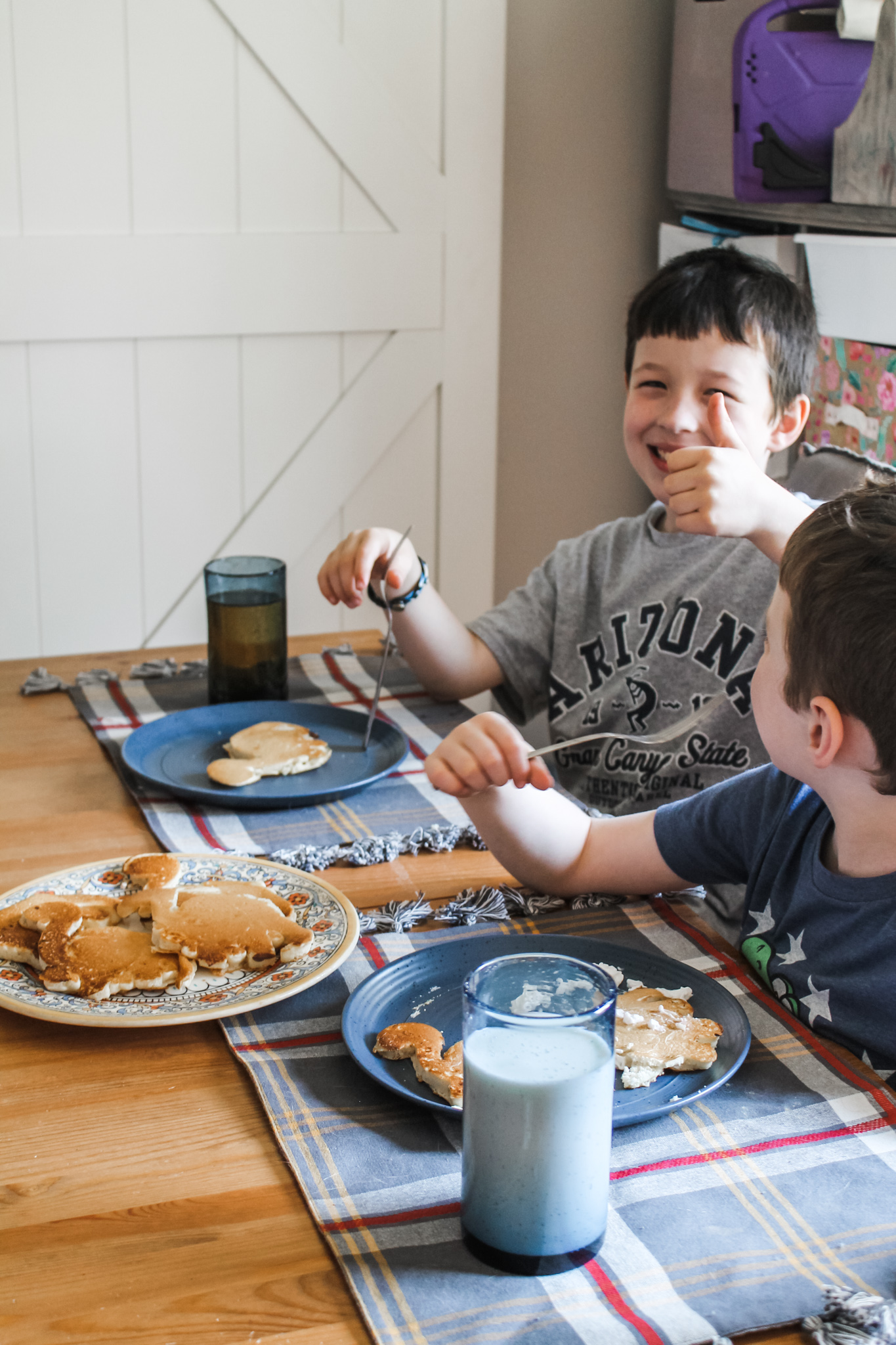 Dinosaur Books
I don't know about your kids, but mine LOVE interactive books. Books with flaps, bright colors, moveable parts, that's what keeps their attention. Levi (my littlest) is just learning to read so we've been stocking his library with books about on his favorite subject, dinosaurs! We loved this Dino Block book because it compared dinosaurs to common animals that live today, so the boys were able to use their imaginations to see what they might have looked like.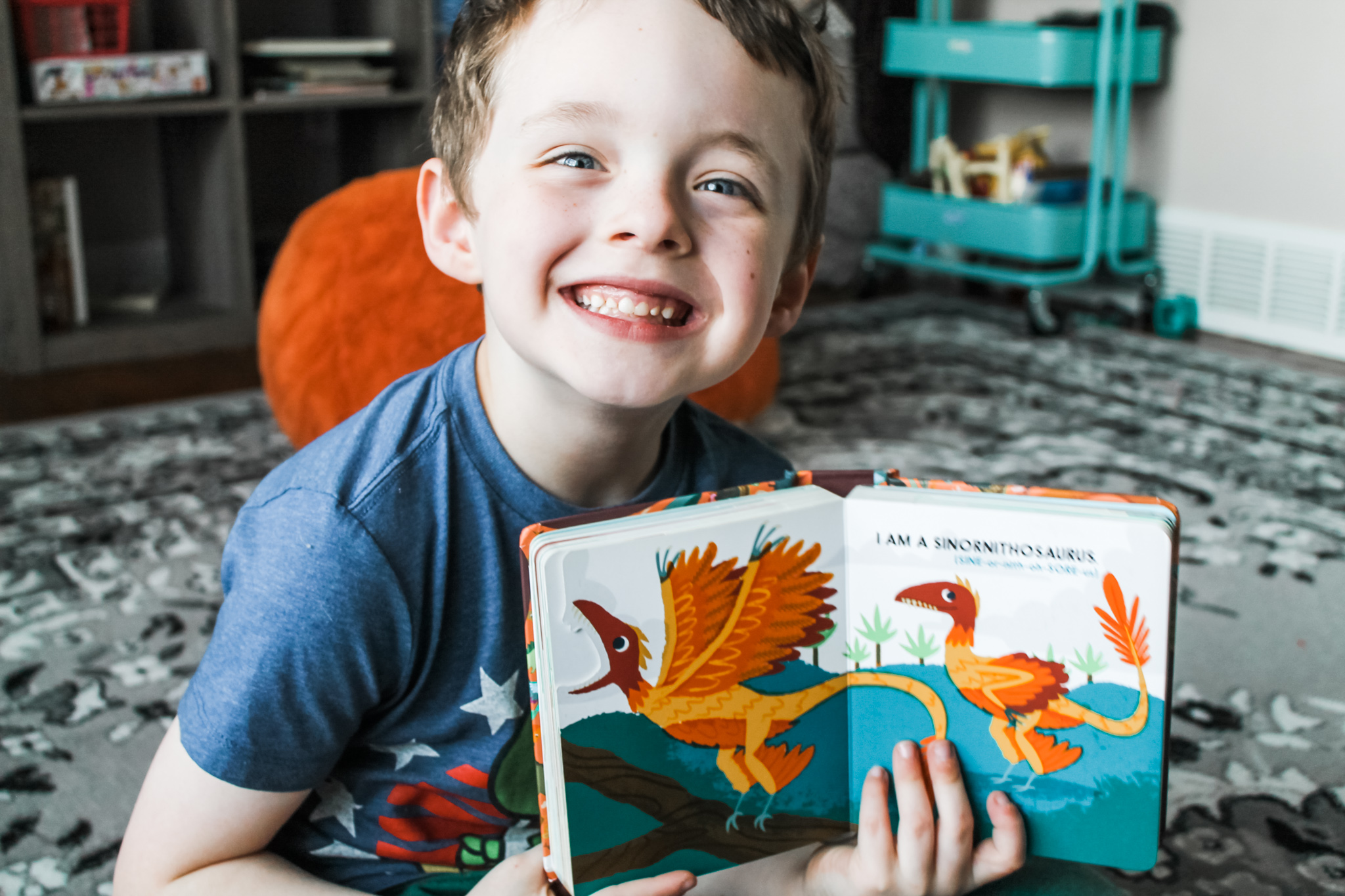 We also picked up this cozy dinosaur bean bag, the perfect spot for reading! It is big enough to sit and still have enough room to lay out a full book on your lap. Plus, it's adorable and so plush! My boys LOVE it!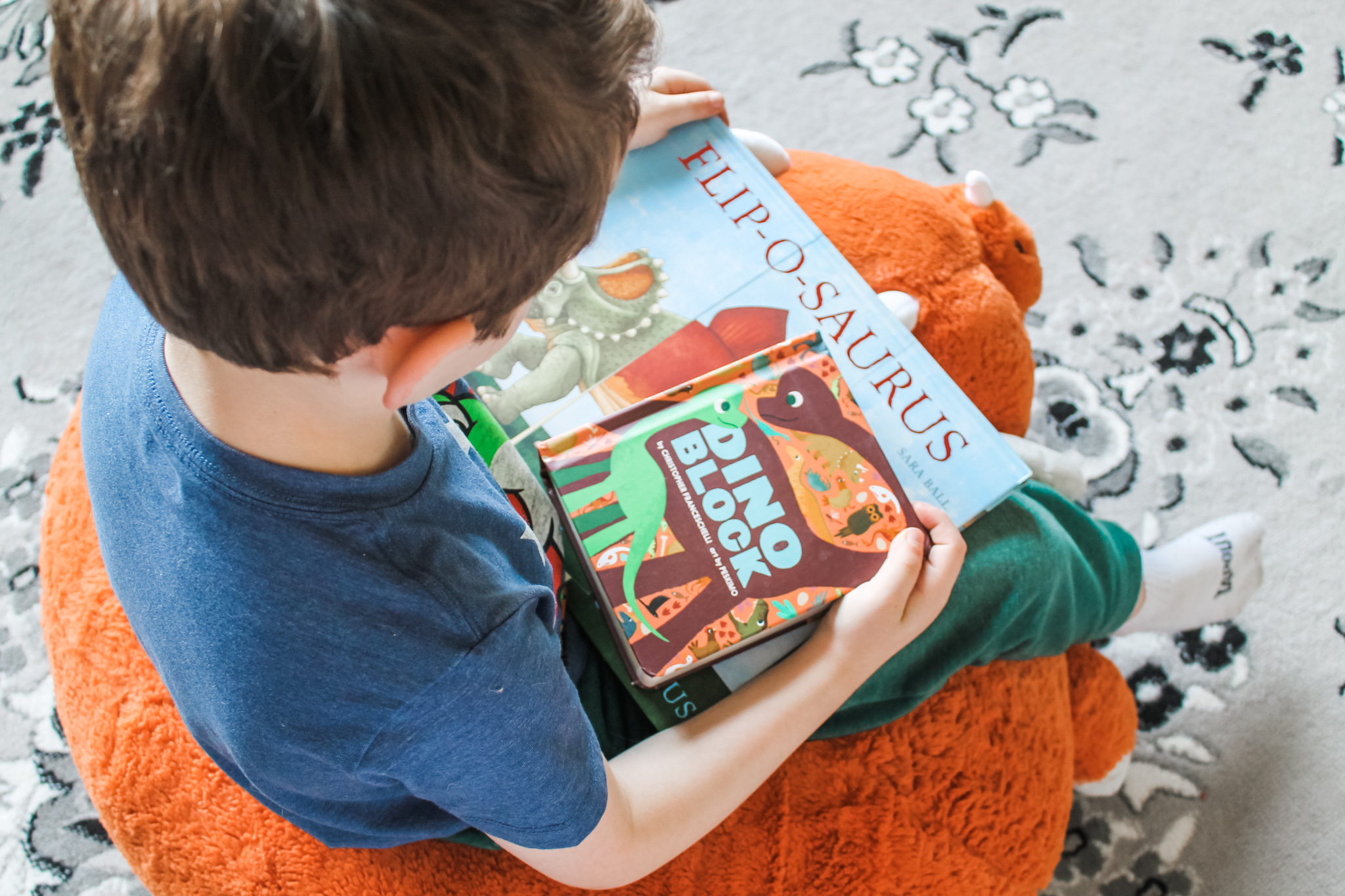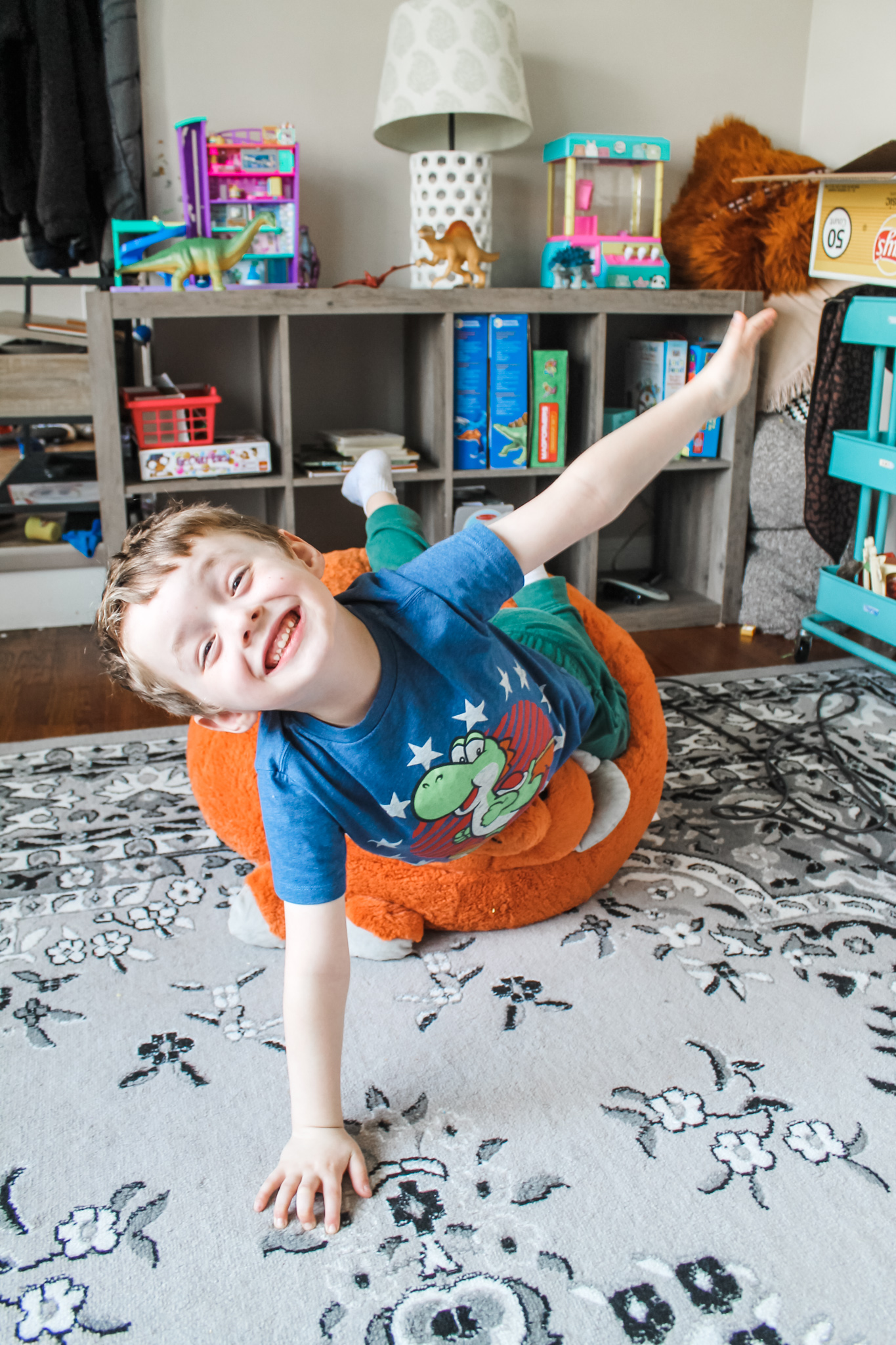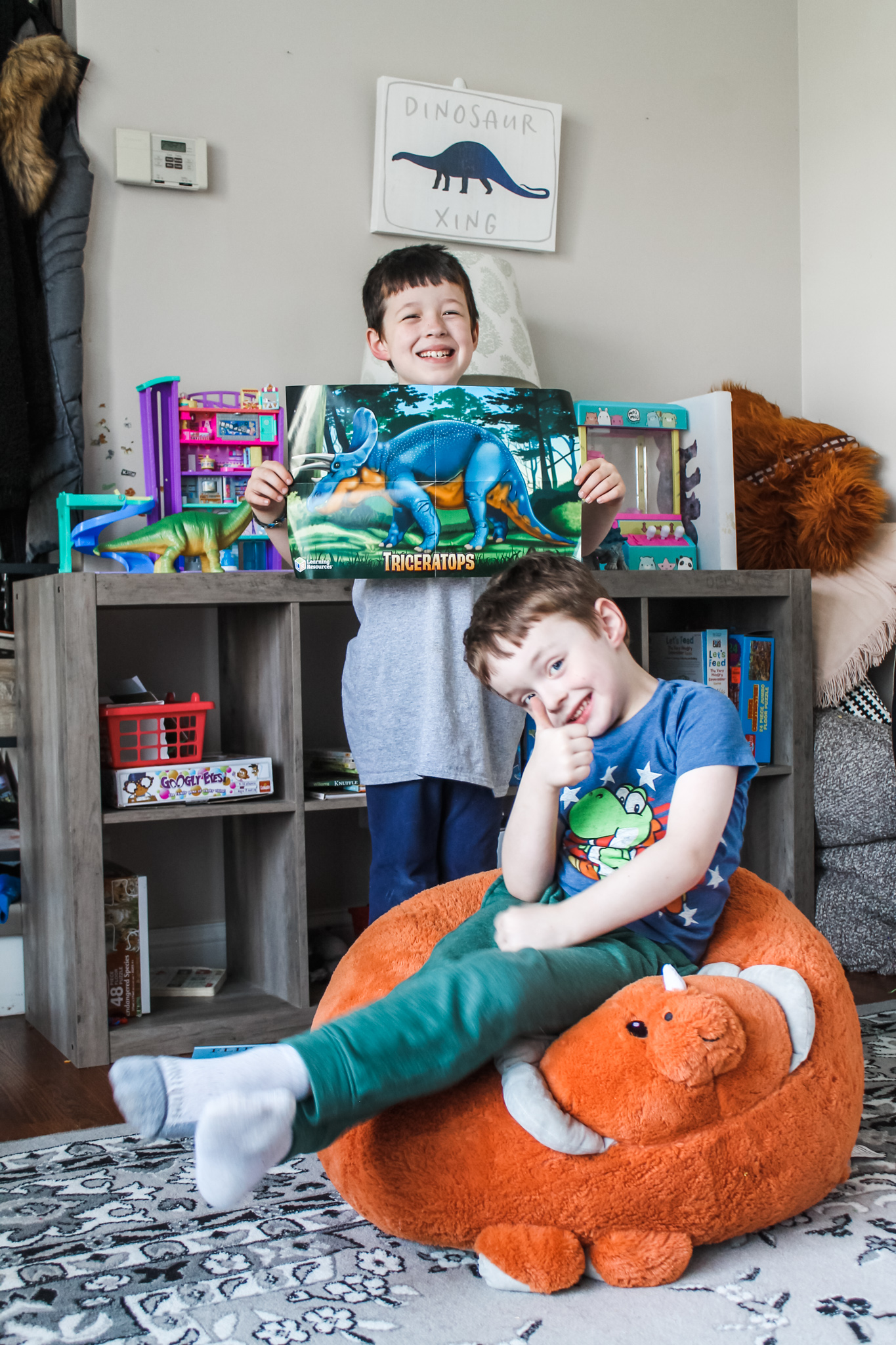 Dinosaur Toys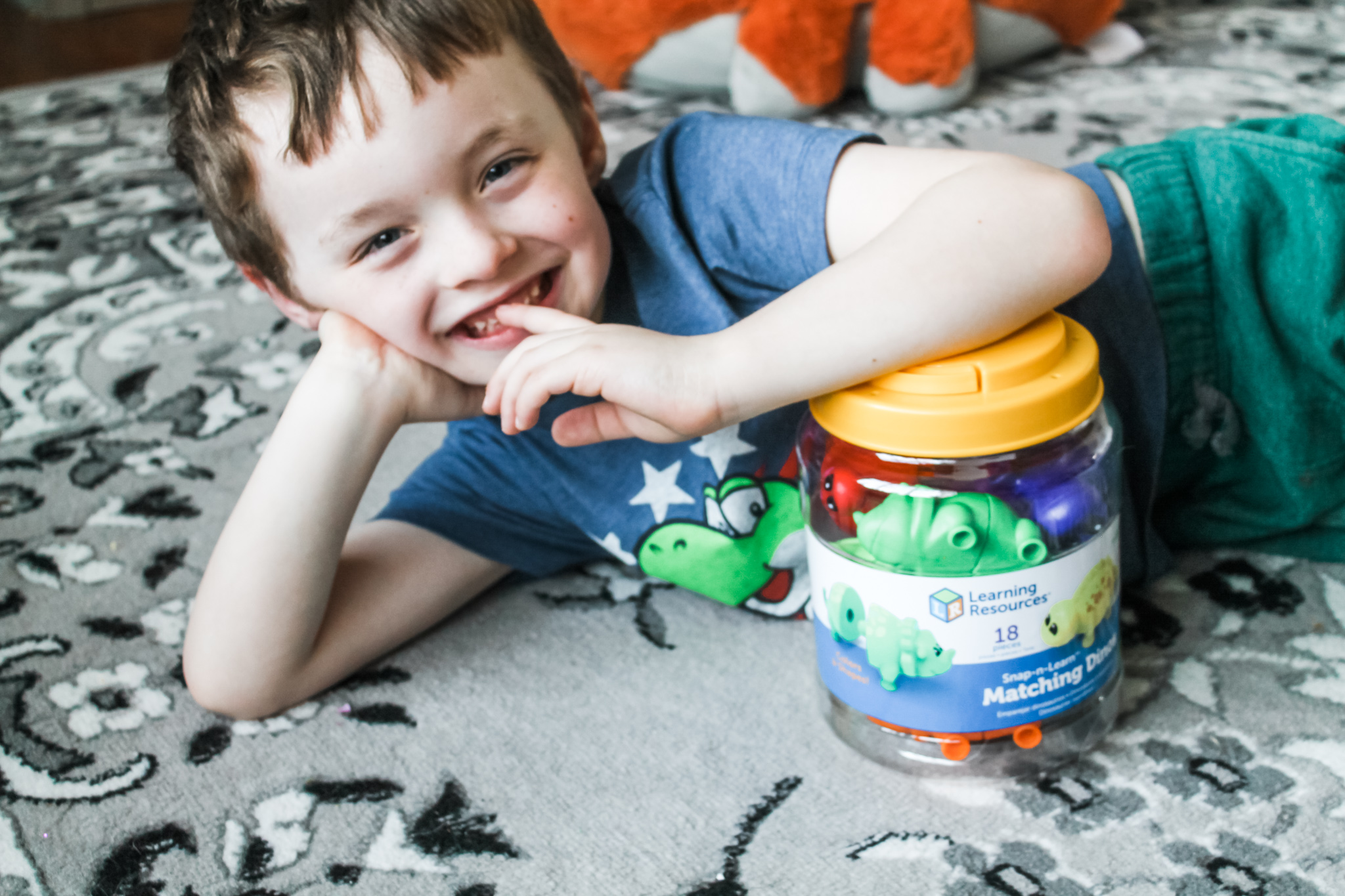 What's better than dino books? Dino toys! Bed, Bath & Beyond had a huge selection so we wanted to share a few of our favorite finds! Let's kick things off with these matching dinos! Let your little one mix and match the pieces to create their own dinosaurs, or if they're still learning colors, they can match those up, too!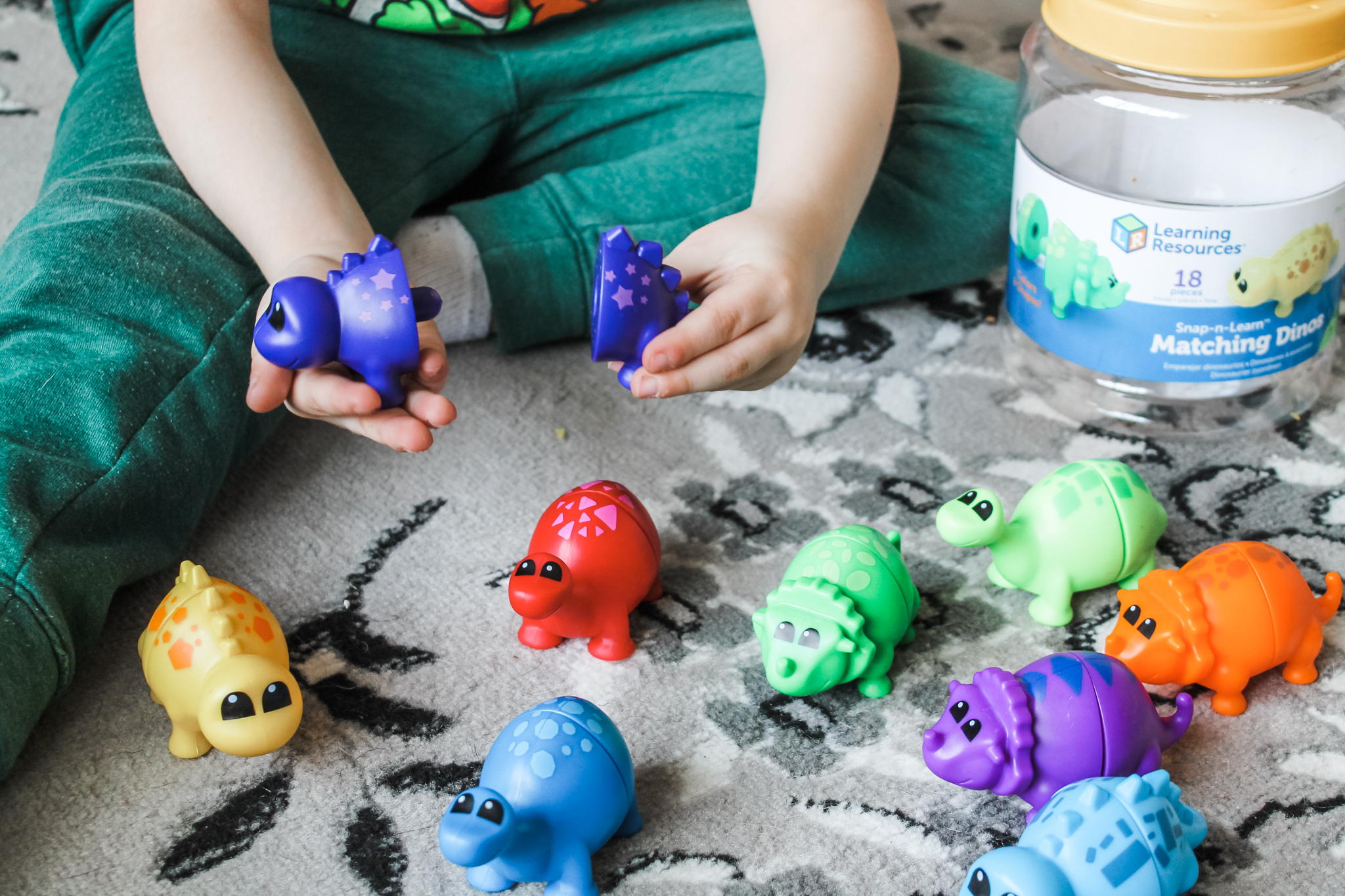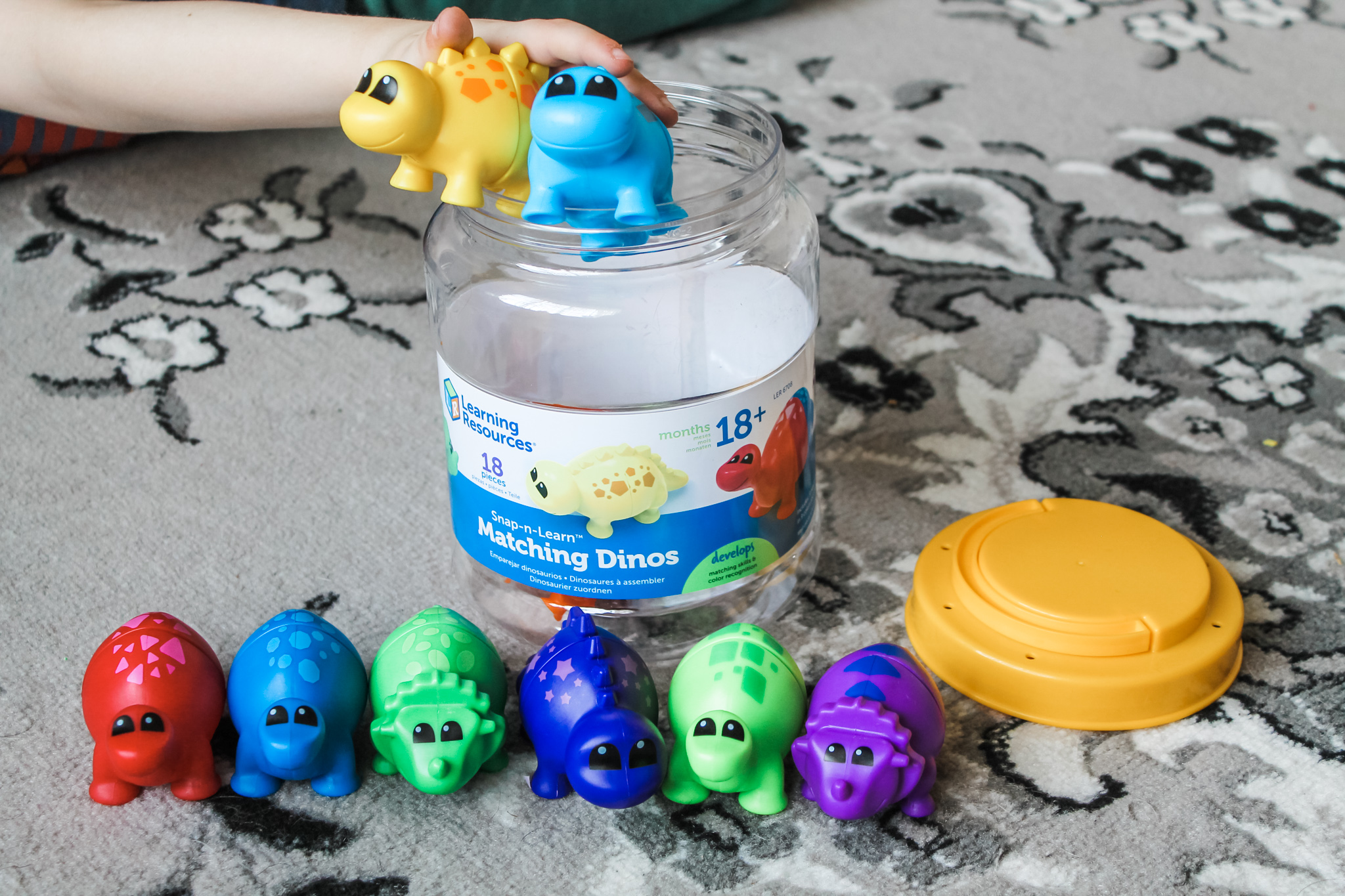 These Jumbo Dinosaurs were so much fun to play with! They're super durable and are perfect to use in sensory activities! We can't wait to take them out to play in the sandbox and water table, too!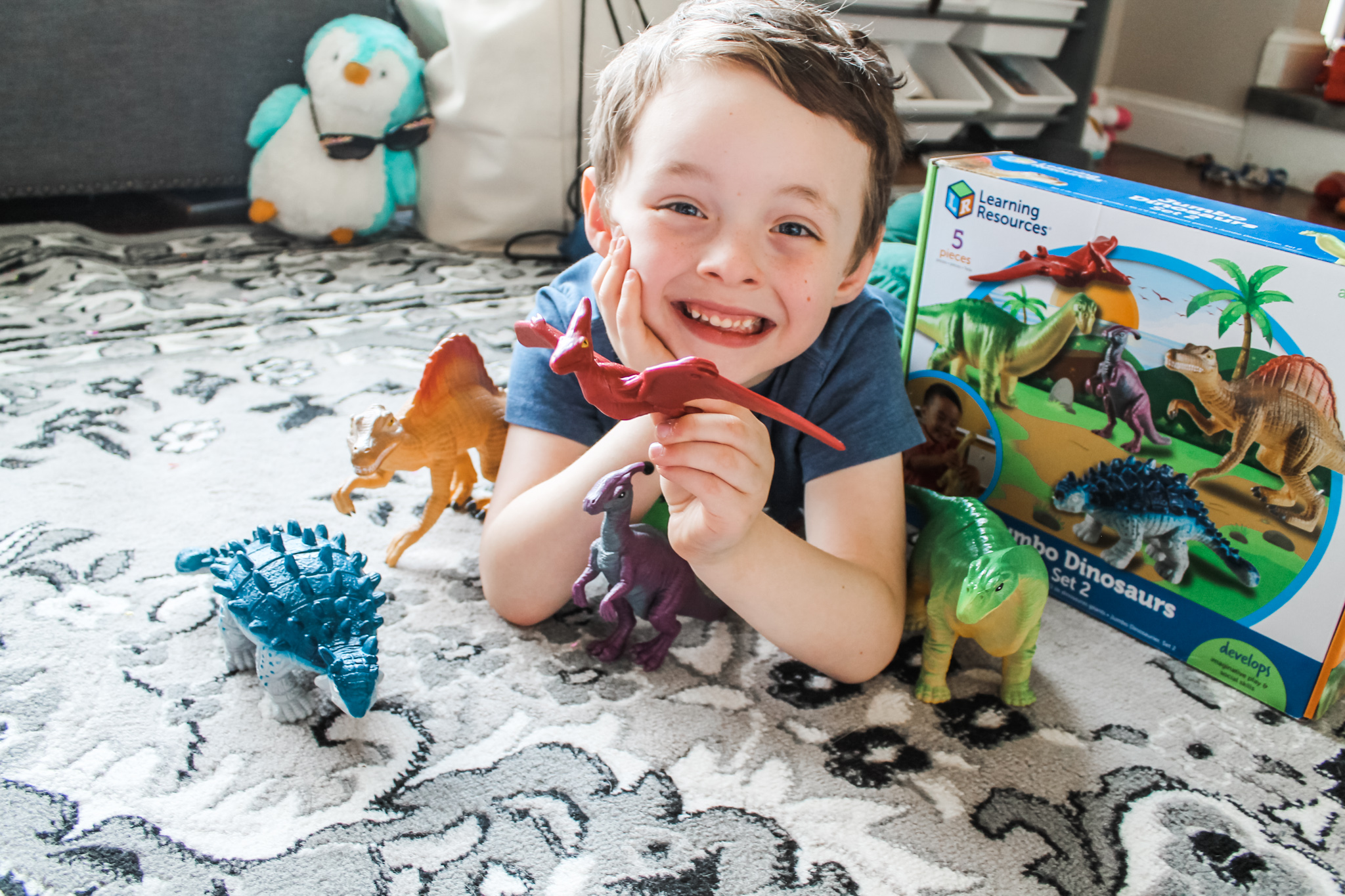 Since my boys love to build, we decided to try out these Dinosaur Magnaformers and my goodness were they cool. You can make dinosaurs, cages, fences, the works with this set.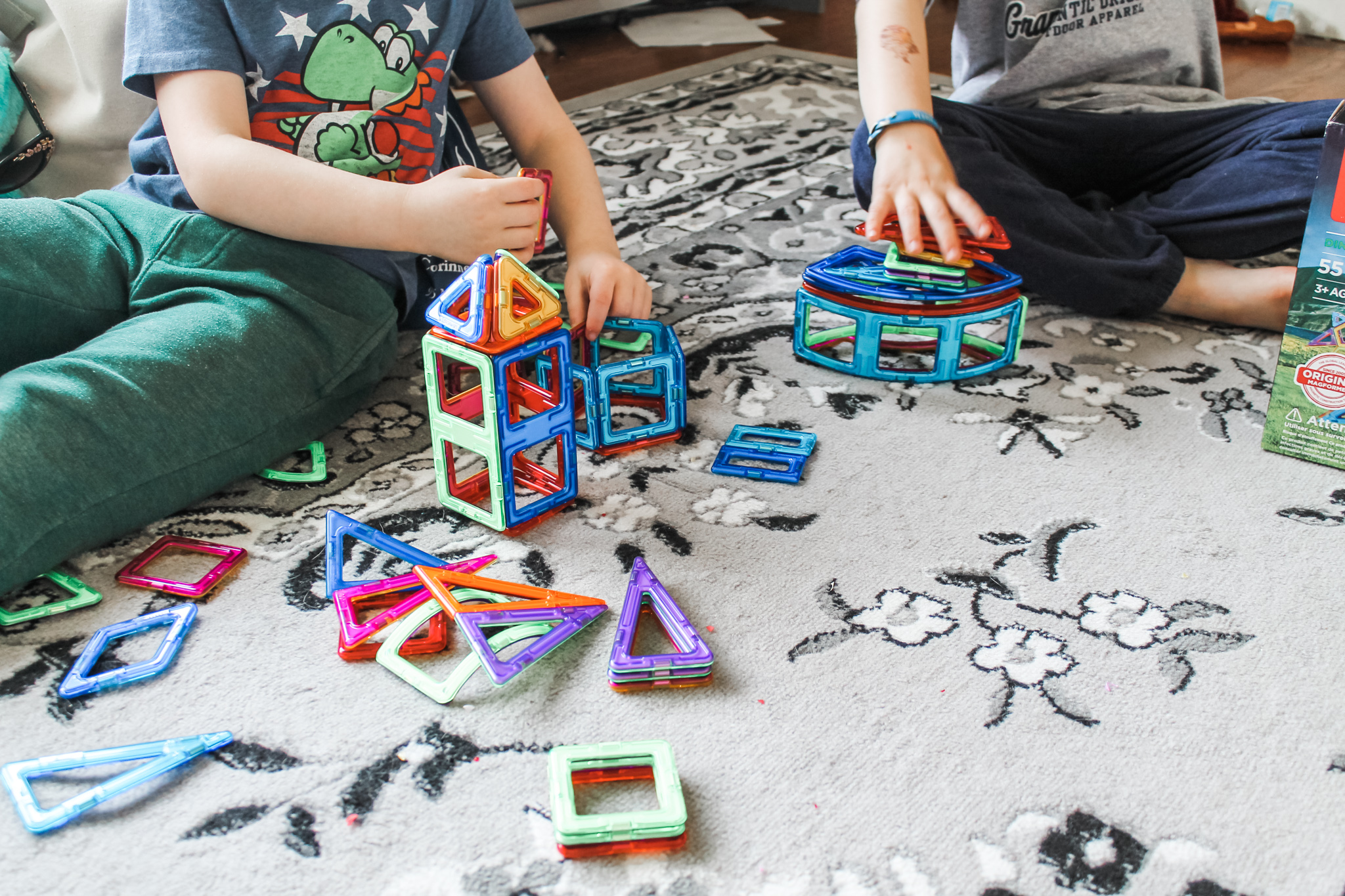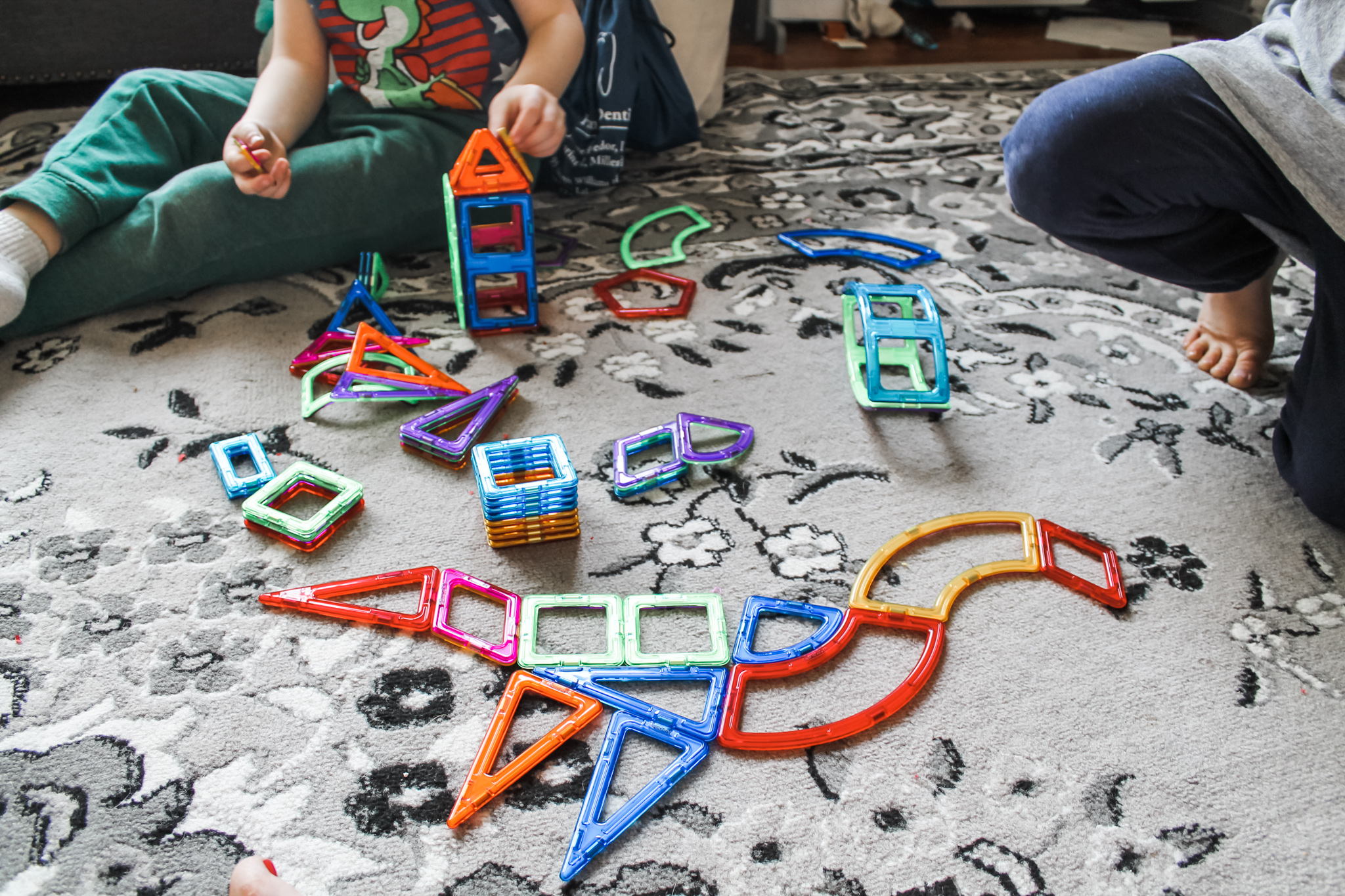 The Jumbo Dinosaur Puzzles below were so much fun to put together. We got both the triceratops and stegosaurus and thought it was so cool that one side was the dinosaur and the other was the skeleton of that dinosaur. The pieces are large enough for small hands and challenging enough to keep your kiddo on their toes!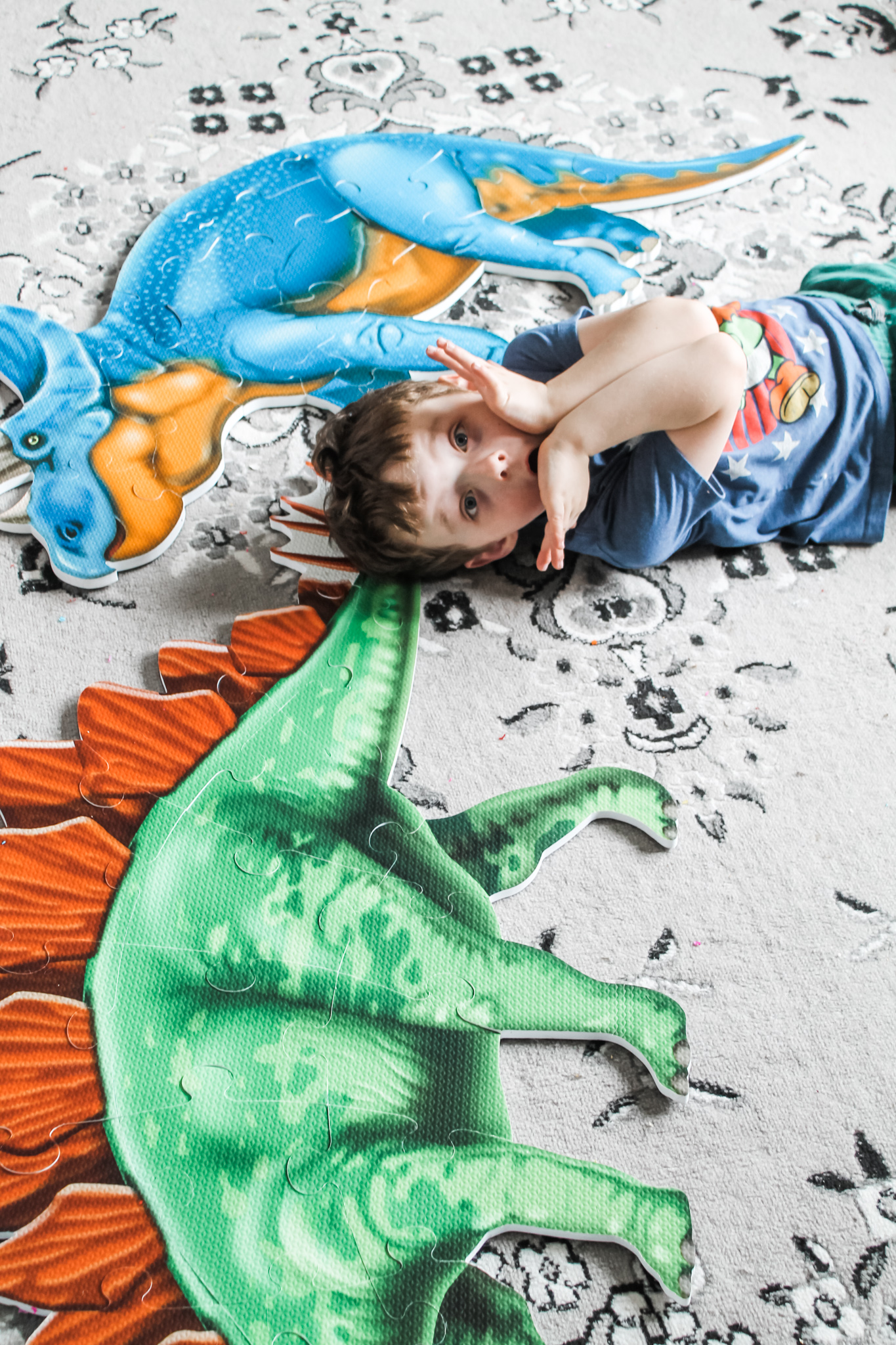 These painting kits were just too cute to pass up. I thought it'd be fun for each boy to have a piece of the day that they could keep in their room. So having them both complete a small dinosaur painting to mark the occassion seemed like a great idea!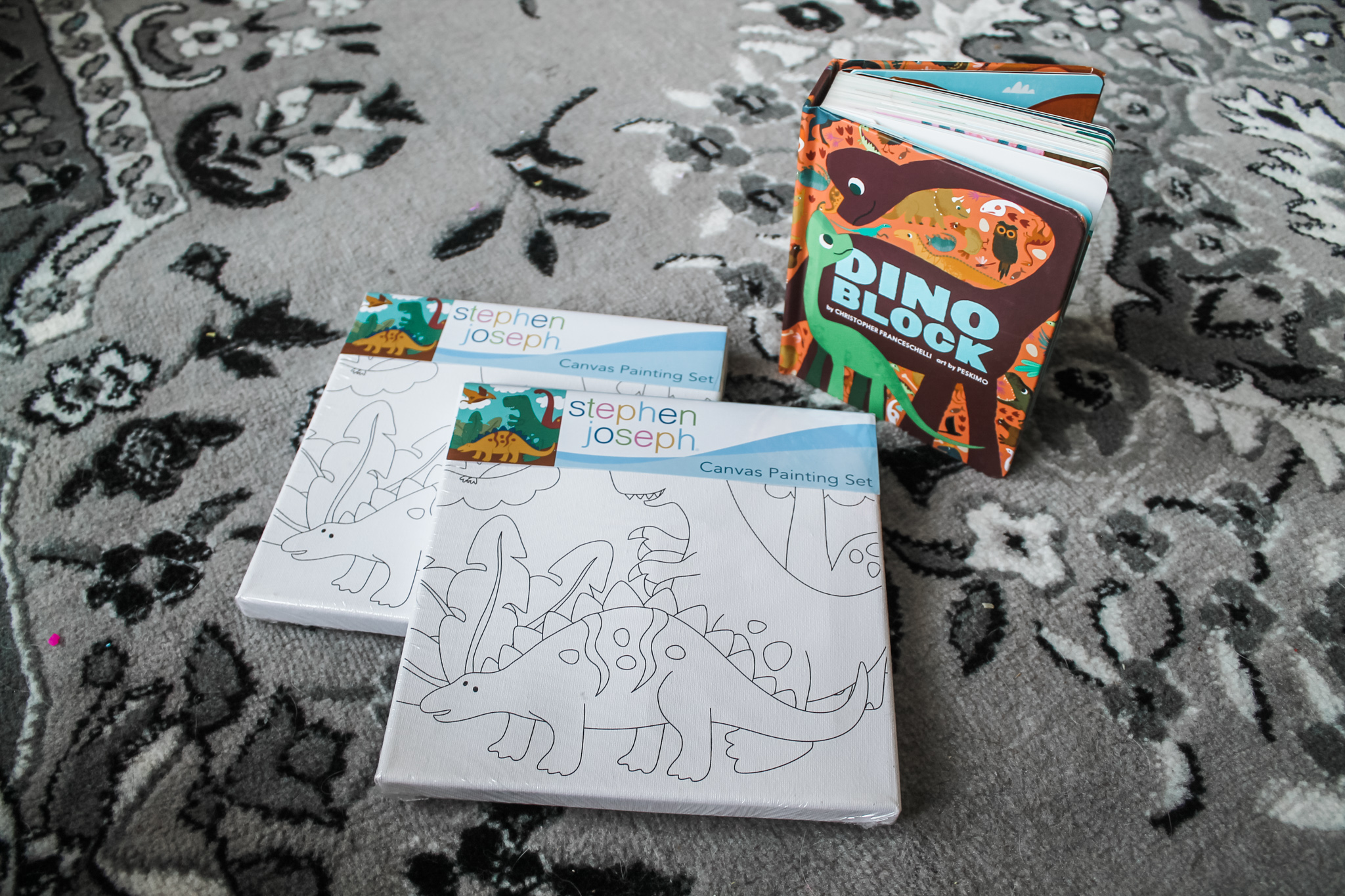 Additional Dinosaur Day Activity Ideas:
Dinosaur Maker – Use dinosaur cookie cutters and play doh to make your own dinosaur creations at home!
Sensory Dinosaurs – Bring your dinosaurs out to the sandbox or water table for a little sensory play fun! Add in shaving cream or water beads for even more fun!
Dinosaur Charades – Have your kids choose their favorite dinosaur and act it out for others to guess!
Roaring Contest – See who has the loudest and scariest dinosaur ROAR!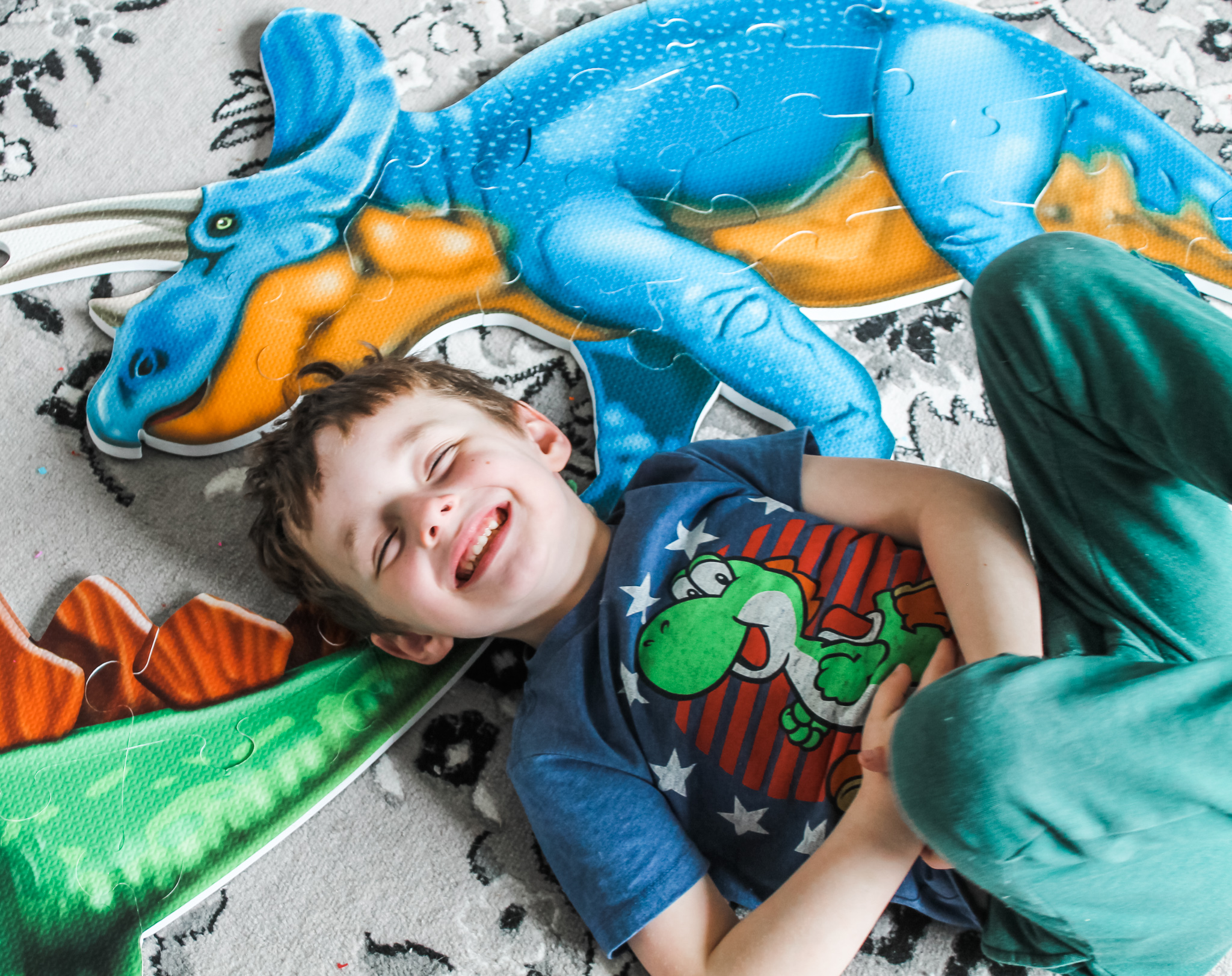 Are you ready to put together your own dinosaur day now? I just know your kids will love it! Happy Dinosaur Day!
Shop the Dinosaur Day Items Below:

Love this post? Pin it for later here: