A huge thanks to our friends at Bed Bath & Beyond for sponsoring today's post!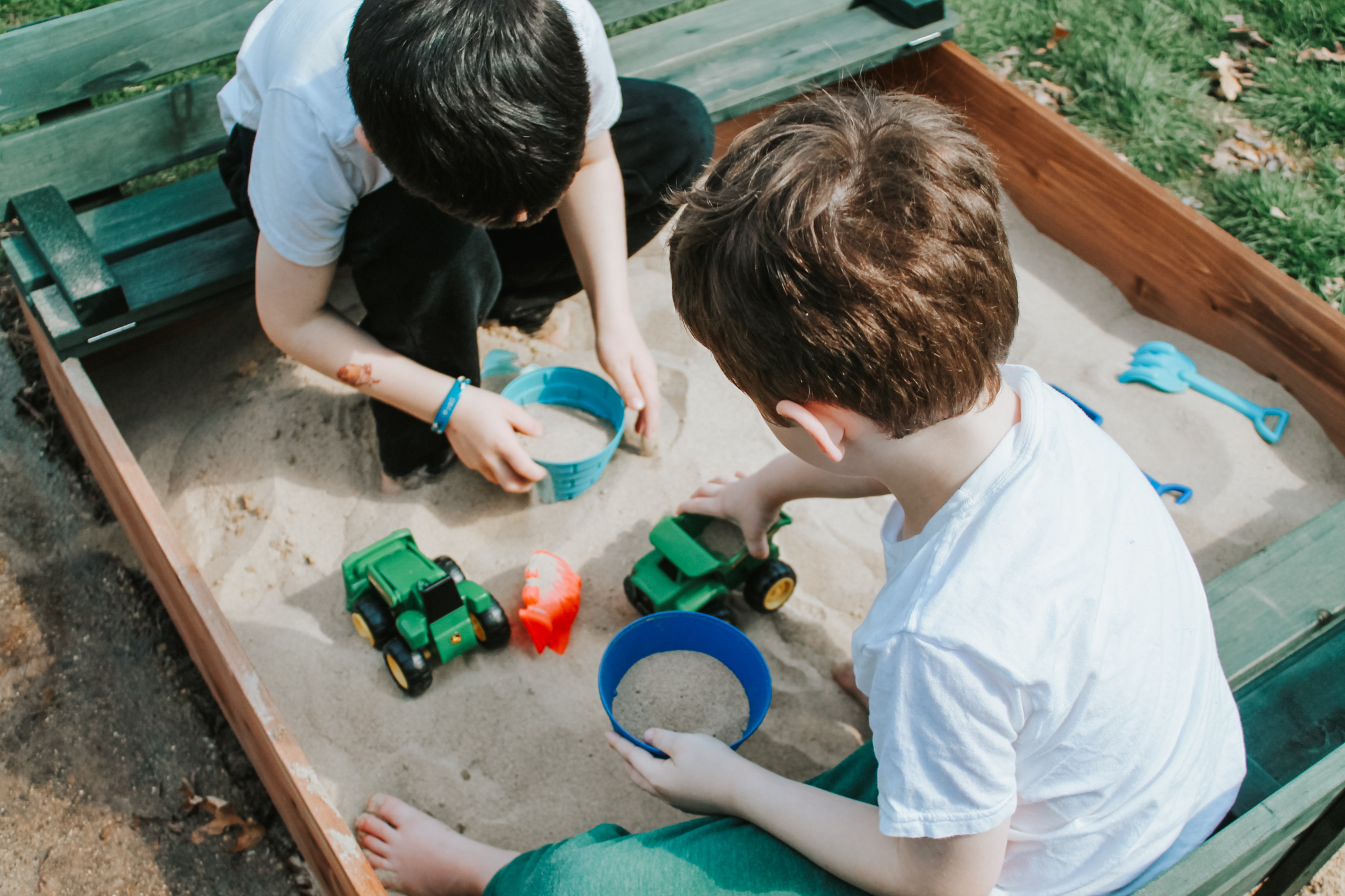 Hello, friends!
Hope you're having the best day so far! I know these times are challenging, especially for little ones at home. In our state schools have officially closed for the remainder of the year, so I thought it might be helpful to share ideas for activities you and your kiddos can do at home! Spending some time outside in the sunshine is a must for our family, there is just something amazing about getting that fresh air outside that makes all of this just a little more bearable.
Sandbox
One thing my boys have been loving lately is their sandbox. They love putting their sand toys and trucks in for hours of play! We love that this particular sandbox has benches for the kiddos to sit on while they play so they're not directly in the sand, and it's pretty cool that those benches fold inward to create a top for the sandbox, too! The fact that it's all one piece is SO convenient!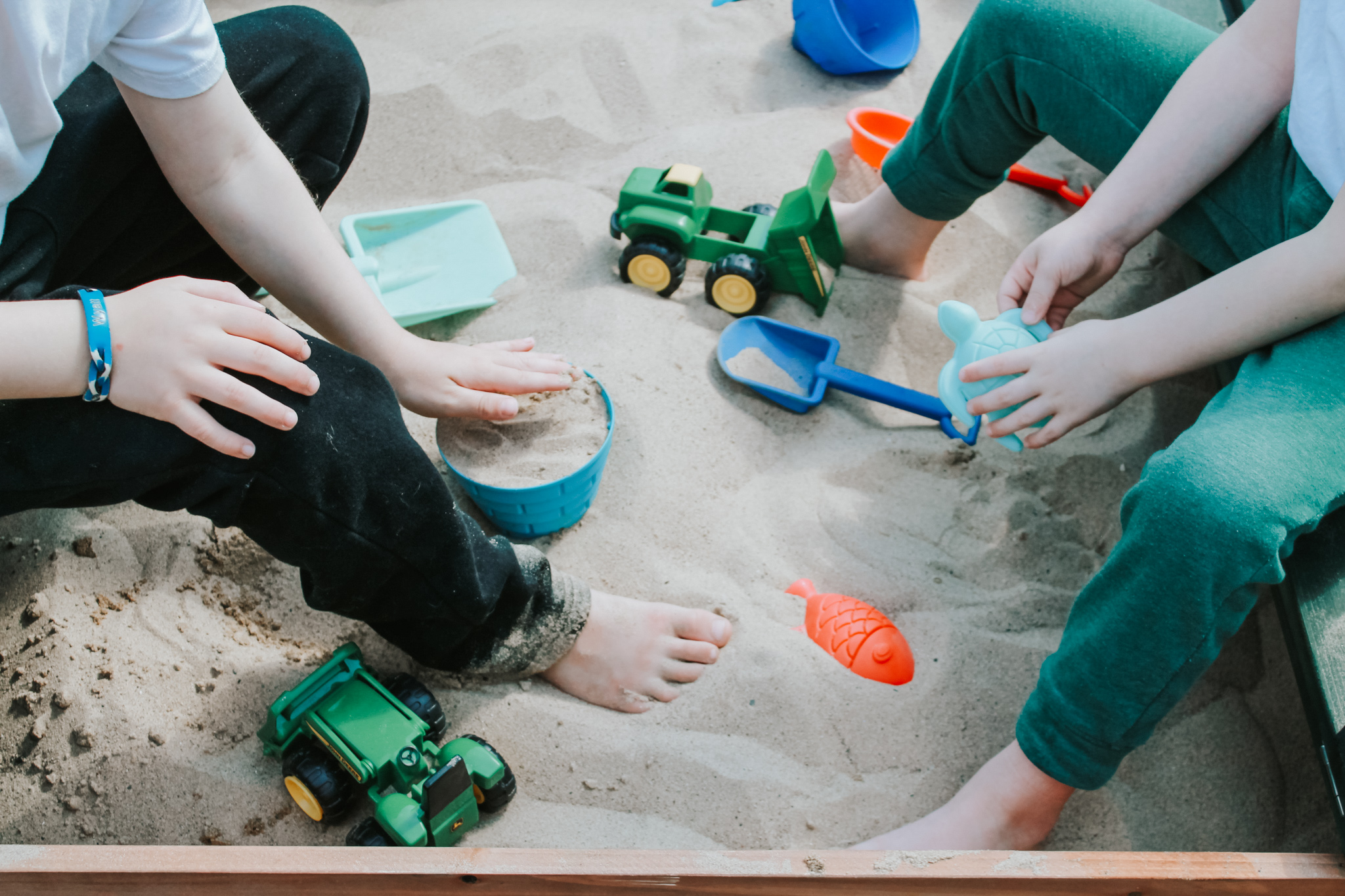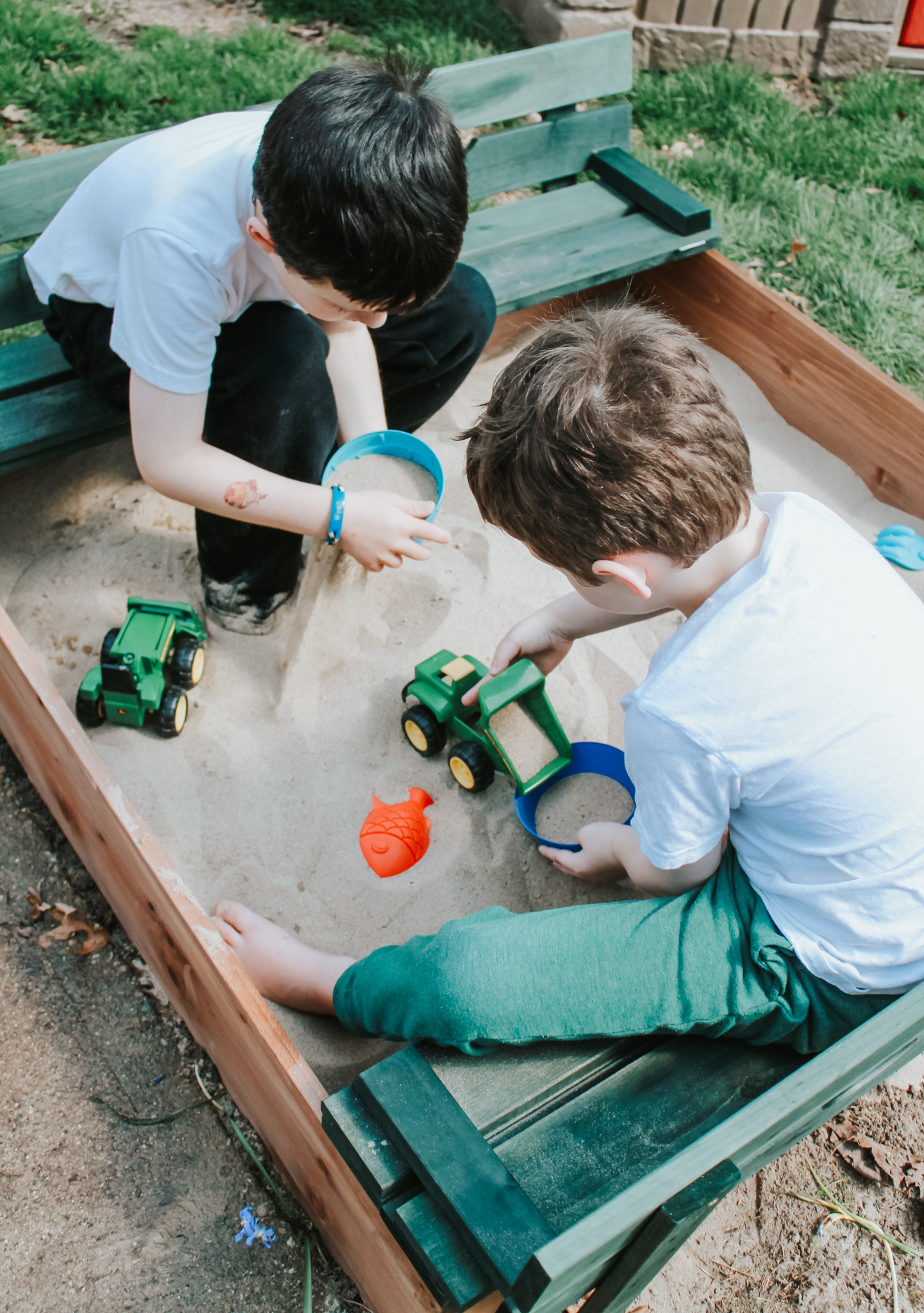 Additional Sandbox Play Ideas:
Baking Station – bring a few mixing cups, baking pans, and whisks to let your kids "bake" their own creations!
Hidden Treasure – hide a few items under the sand for your kids to find in their very own treasure hunt!
Construction Zone – Bring your construction vehicles and get to work clearing sand, digging holes, and more!
Water – Bring some water into play and let your kiddos create their own rivers and lakes! Or maybe they'd like to build a sandcastle with a moat, whatever it may be – let them get messy!
Water Table Play
What do kids love just as much as sandboxes? Water tables! My boys have been playing with water tables for years, it's one of their favorite activities to do outside! They have been loving their new water table because it comes with so many ways to play! This water table has pipes that the boys can turn on or off to control the way the water flows, it even has a sprinkler and hose that you can squirt, too!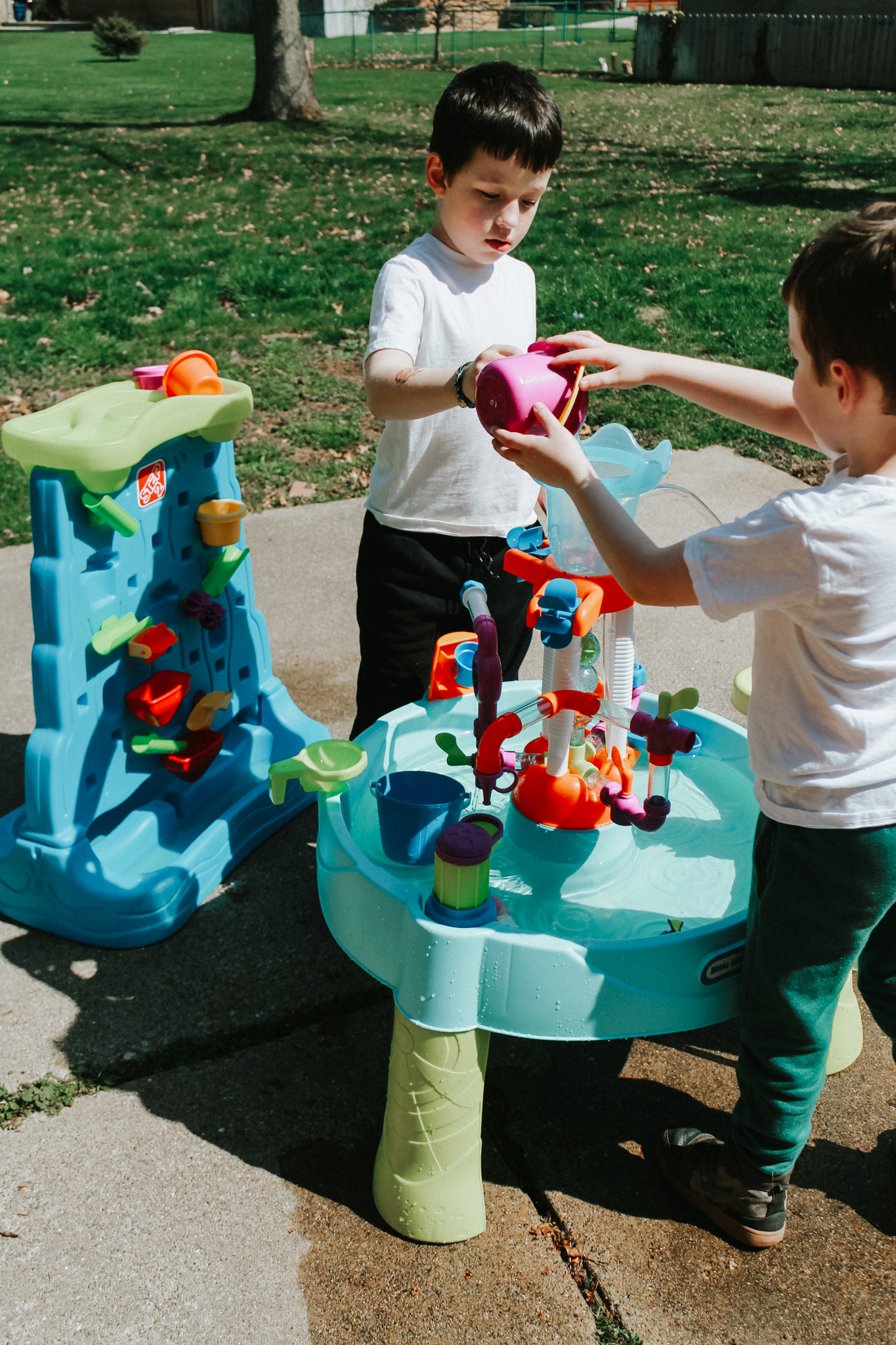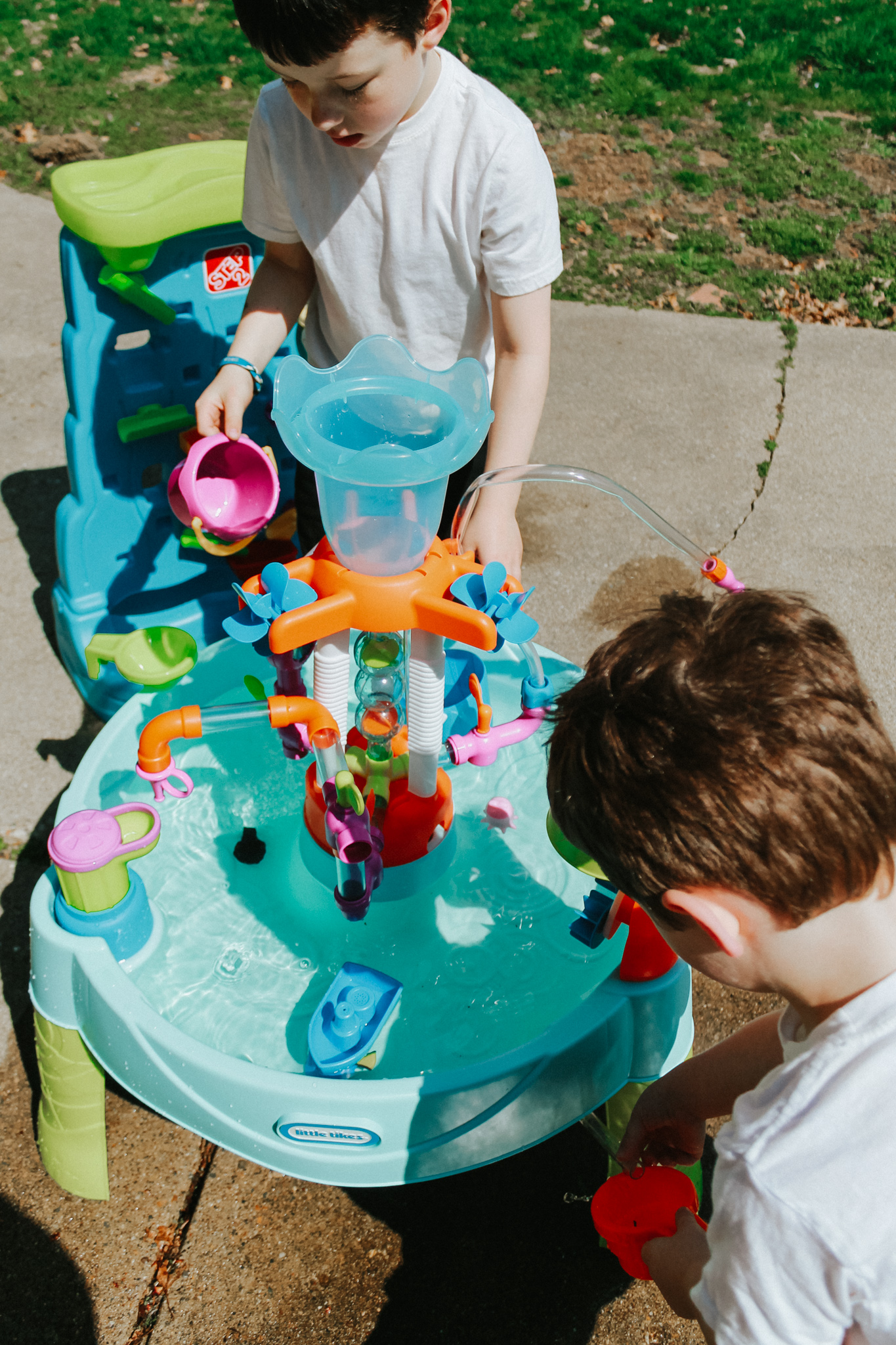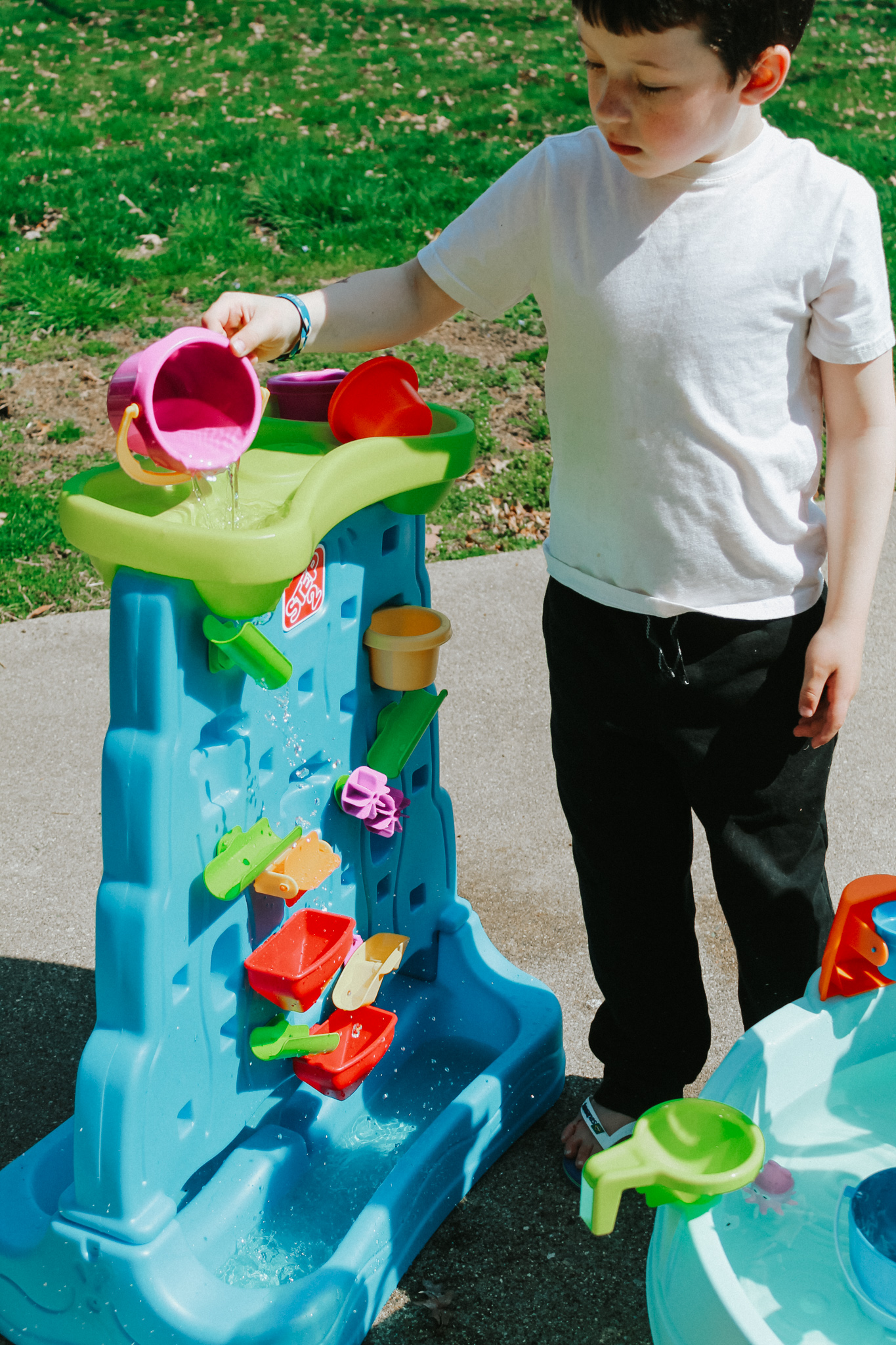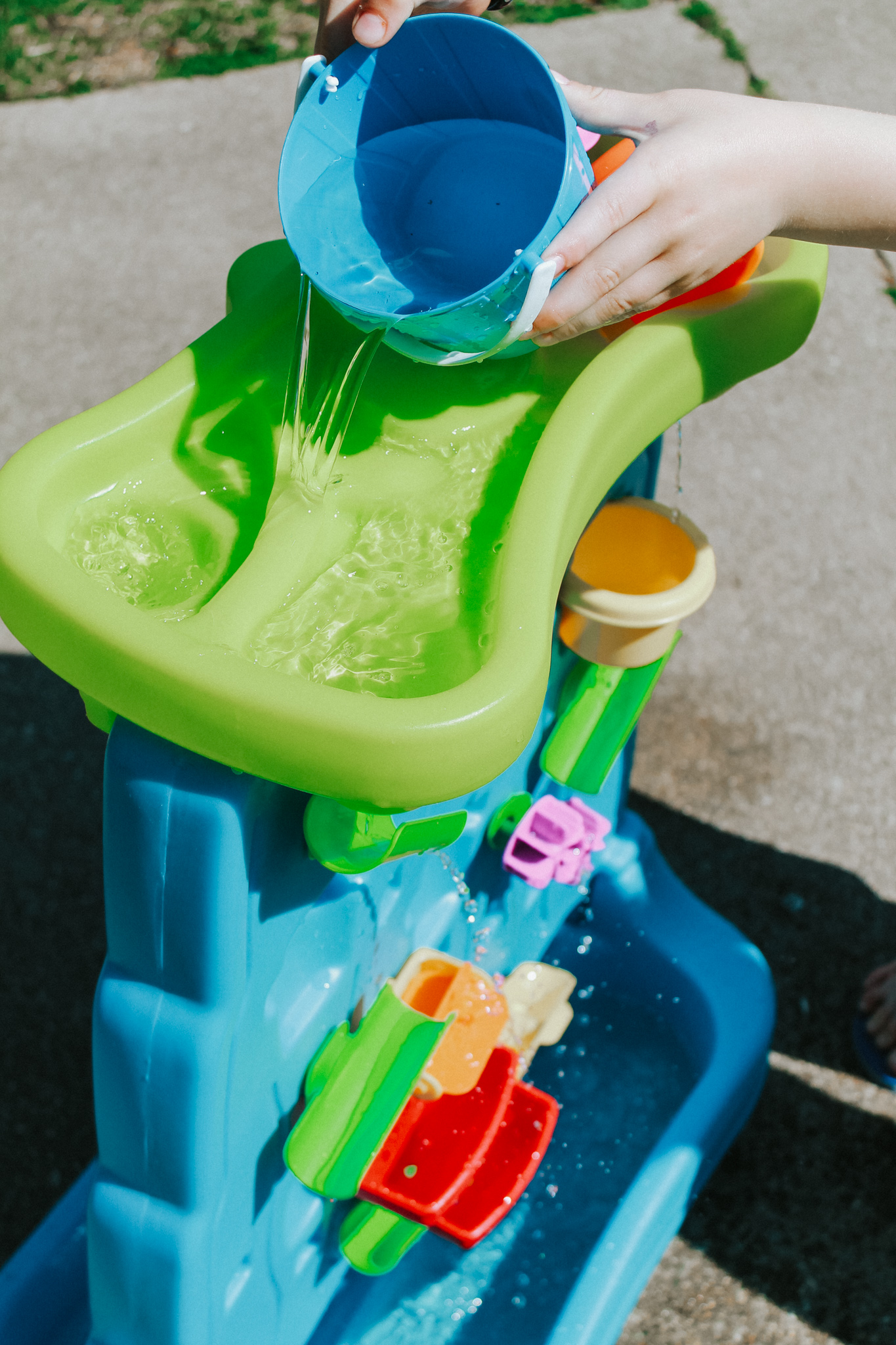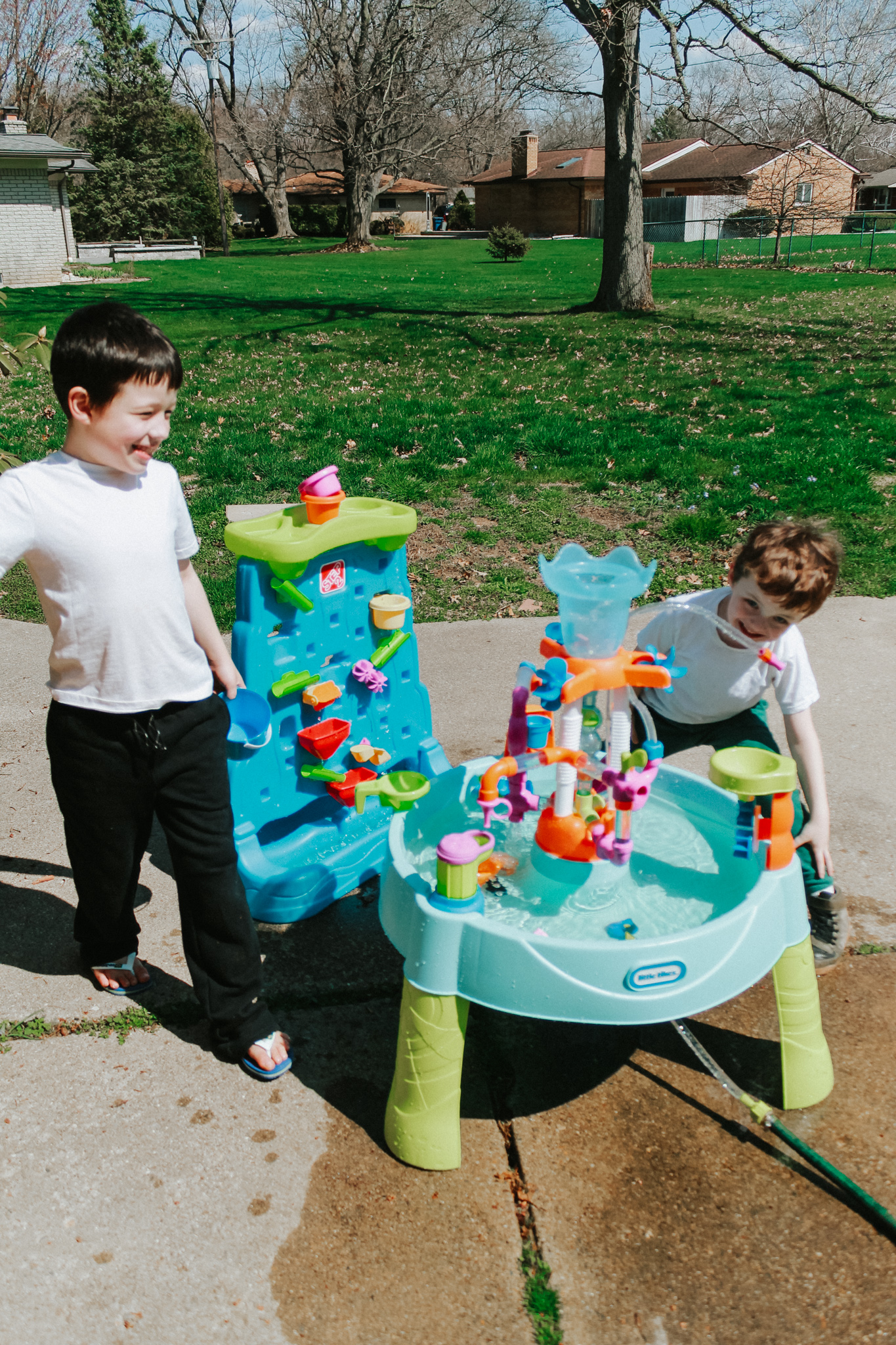 Additional Water Table Play Ideas:
Water Beads – add in some water beads for more sensory fun! Here's a fun Ocean Sensory Bin idea you can try with your water table!
Rock Washing – Have your kiddos adventure out with you around the neighborhood collecting special rocks they can bring home to wash and "polish" (give them a dish rag) in their water table!
Frozen Items – Put legos in the freezer in an ice tray (place lego on bottom, cover with water, repeat) and let your kiddos melt them with water from their water table to reveal the lego! You can also do this with any toy that is freezer safe and you think they'd like to discover!
Sidewalk Chalk
Sidewalk chalk is SO versatile there are seriously so many activities that you can do outside with it! My boys LOVE making their own racetracks and bringing their toy cars outside! It's one of their favorite chalk activities! Chalk is also great for writing practice, learning colors, and more! Keep scrolling for more ideas with chalk!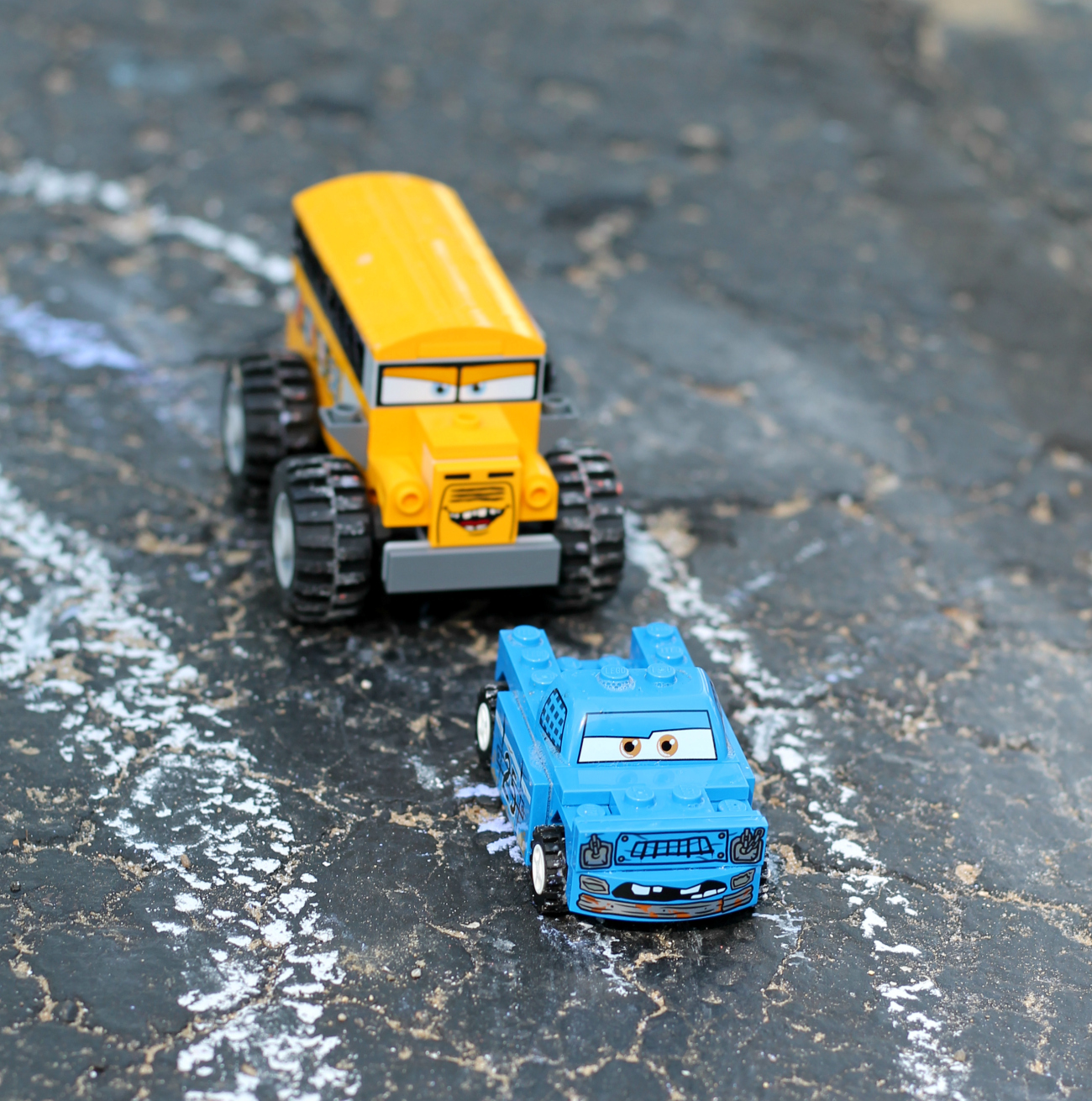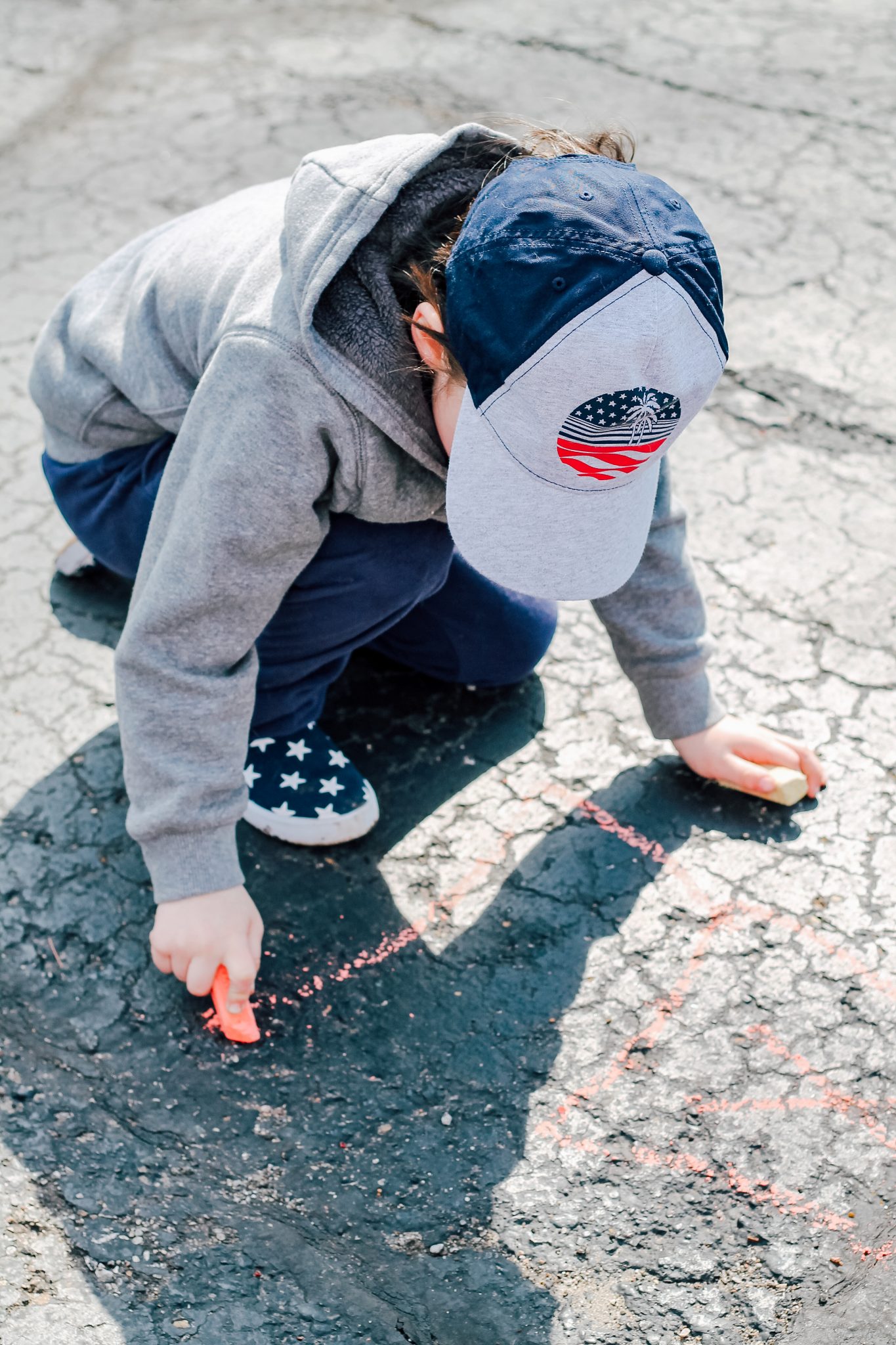 Additional Chalk Play Ideas:
Writing – try the recipe for this DIY Giant Chalk with your kiddos for super-sized writing fun! Perfect for practicing letters!
Chalk Painting – crush a small piece of chalk up on the sidewalk, add water, and let your kiddos use it to paint the driveway!
Mazes – Have your child create a maze that YOU can solve, or draw one yourself for your kiddo to solve!
Hop Scotch – it's a classic game, but a fun one! Show your kiddos how it's done, parents!
Checkers – Make a super-sized checkerboard using chalk, try paper plates as the "markers"!
Drawing Contest – Have your kiddos each draw a specific thing. We love using animals, common household items, and toys as inspiration for what the boys draw!
Bubble Fun!
Another outdoor activity we love, BUBBLES! We have every kind of bubble-making mechanism they make including this super fun bubble tornado! The boys love running around the yard popping bubbles, and I love watching them run off all of that energy, ha!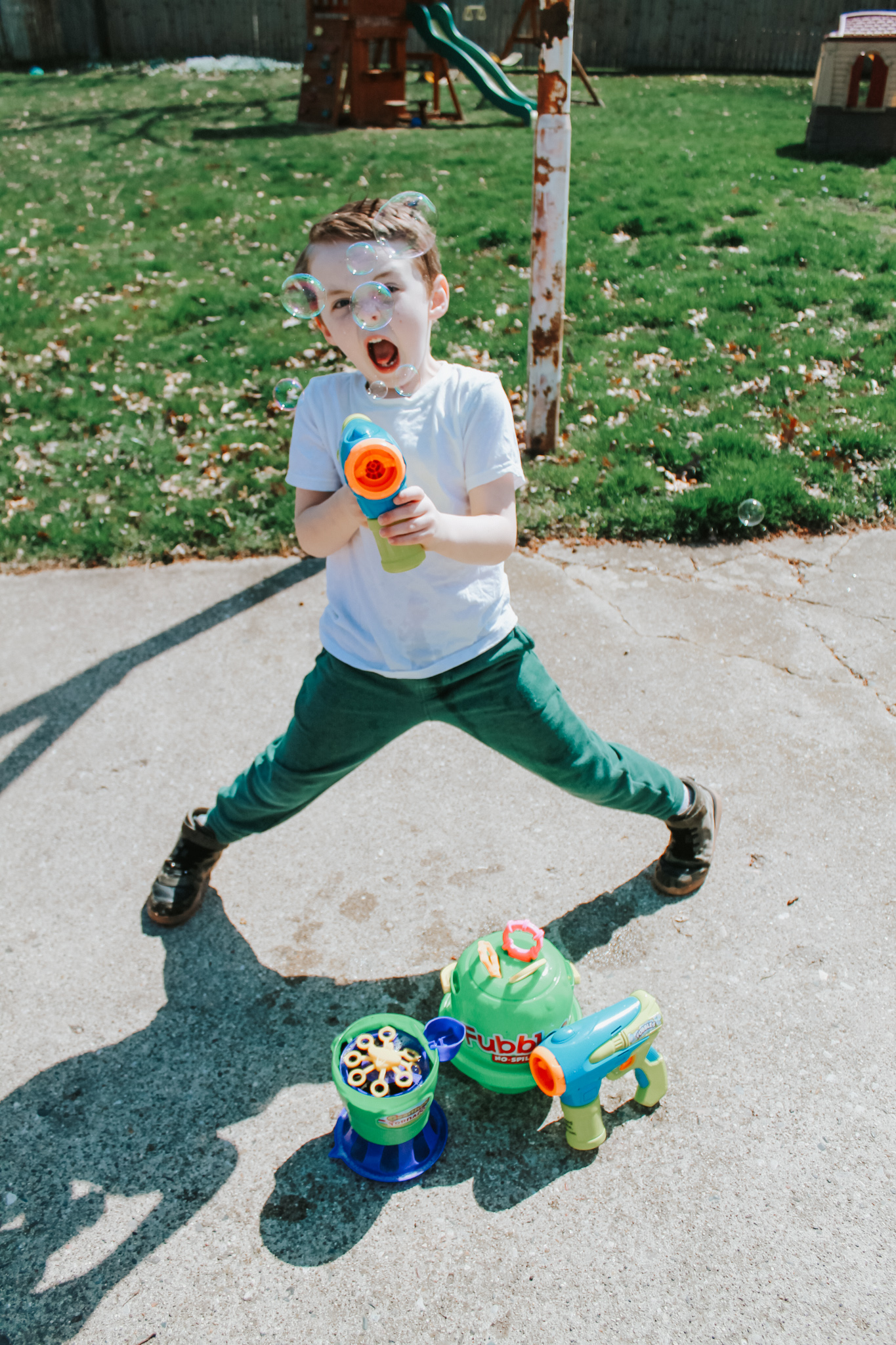 Additional Bubble Play Ideas:
Craft DIY Bubble Wands – use pipe cleaners to create your own bubble wands! Try different shapes and sizes to see what your kiddo can create!
Bubble Popping Competition – blow bubbles and have your kiddos count out loud as they pop them!
Kites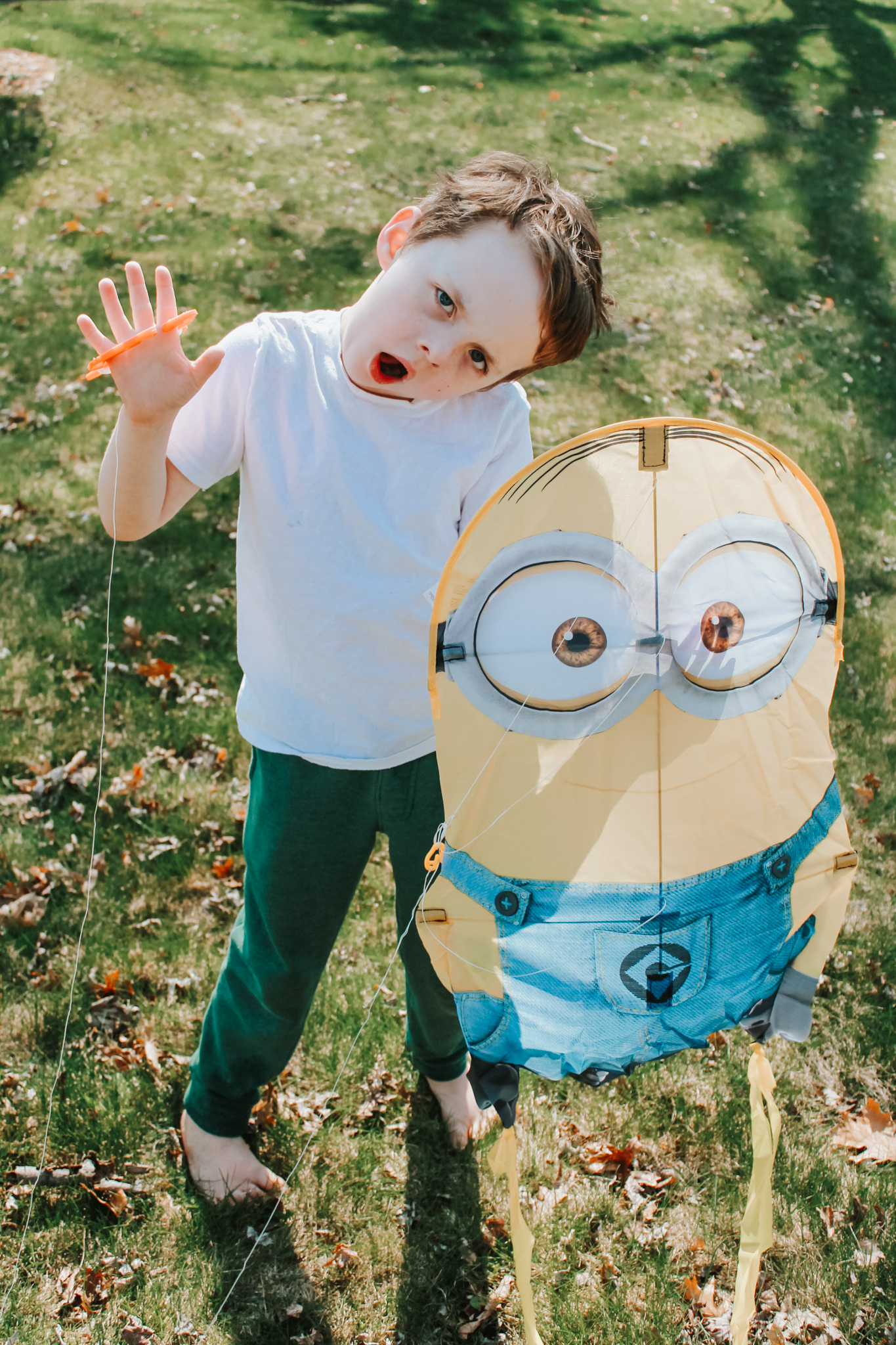 My kids have never really been into kites, until I picked up kites of their favorite characters! Notice the yellow character from the Minions movies? My boys absolutely LOVE them! I got each one of my boys a kite and let them run around barefoot in the yard. They had SO much fun! They raced each other, tried to see who could fly their kite the highest, and even learned a little bit about wind in the process!
Stomp Rocket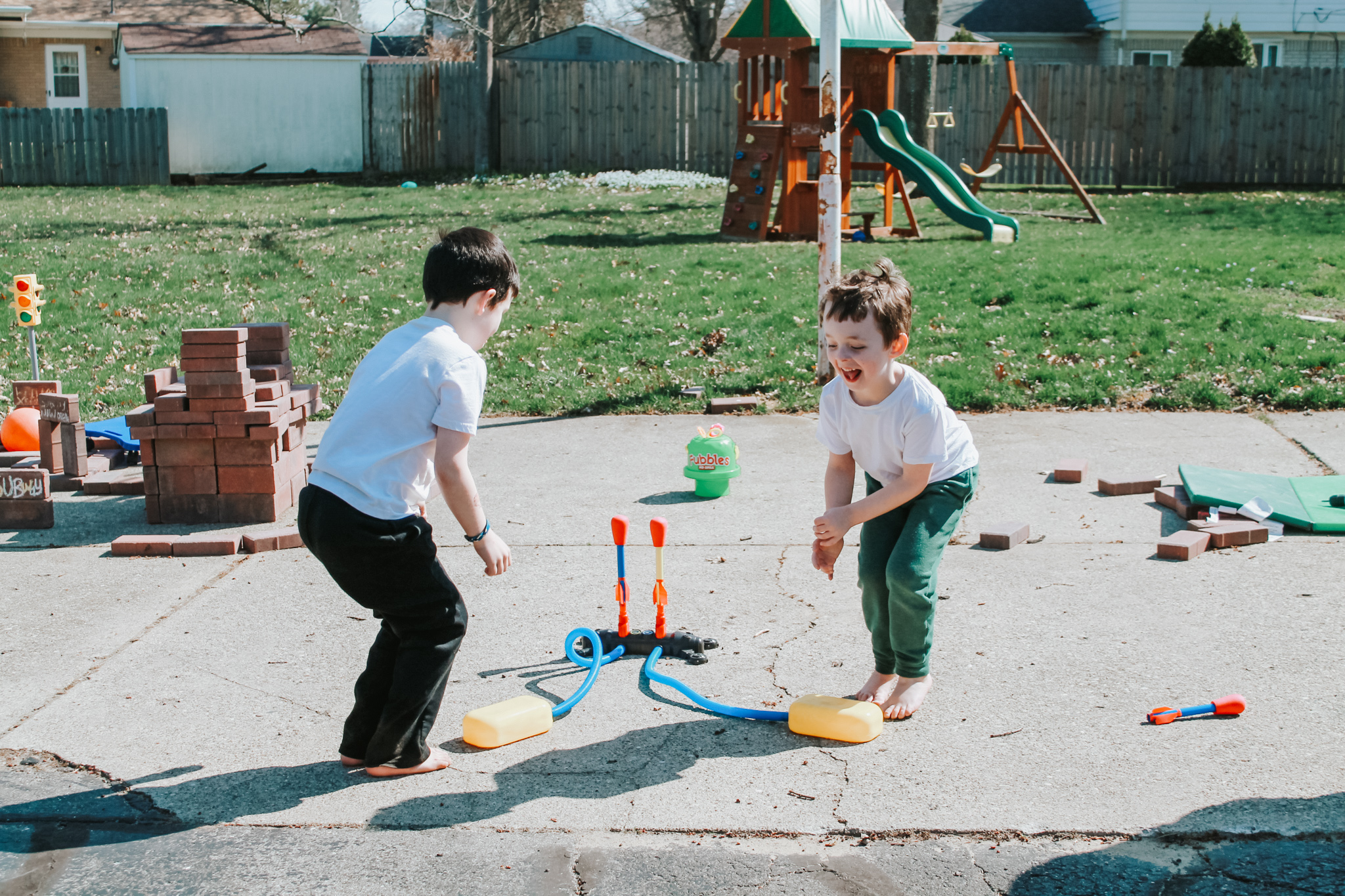 Stomp Rockets are SO MUCH FUN! You can purchase this exact kit that comes with the launcher and three rockets for under $20! The boys took turns launching, then decided to try launching the rockets together to see who could get it the highest up into the air. It's super easy to use and my 6-year-old had such an easy time launching the rockets on his own which I loved! You can purchase additional rockets for more fun, but this set is perfect for bringing a little physical activity and fun into the day!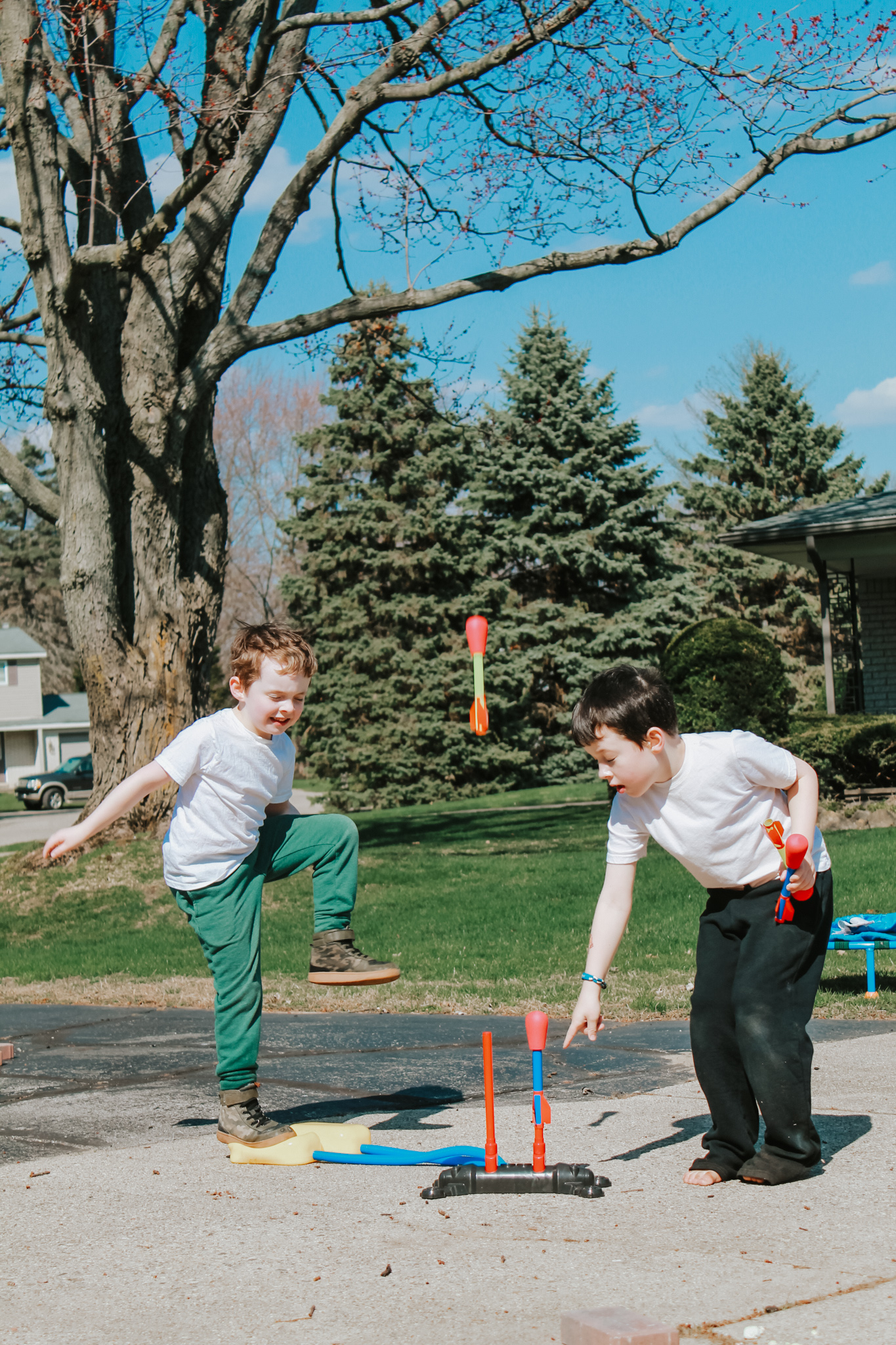 I know we covered a lot in this post so I wanted to put all of the items we featured (and more favorites, too) into an easy-to-shop list! If you have any outdoor activities that didn't make our list, be sure to let us know so we can add them! And be sure to shop Bed Bath & Beyond online for all of these items and more!
Shop the Outdoor Items Below:

Love this post? Pin it for later here: