The Kendall Rayburn Blog is a participant in the Amazon Services LLC Associates Program, an affiliate advertising program designed to provide a means for sites to earn advertising fees by advertising and linking to Amazon.com.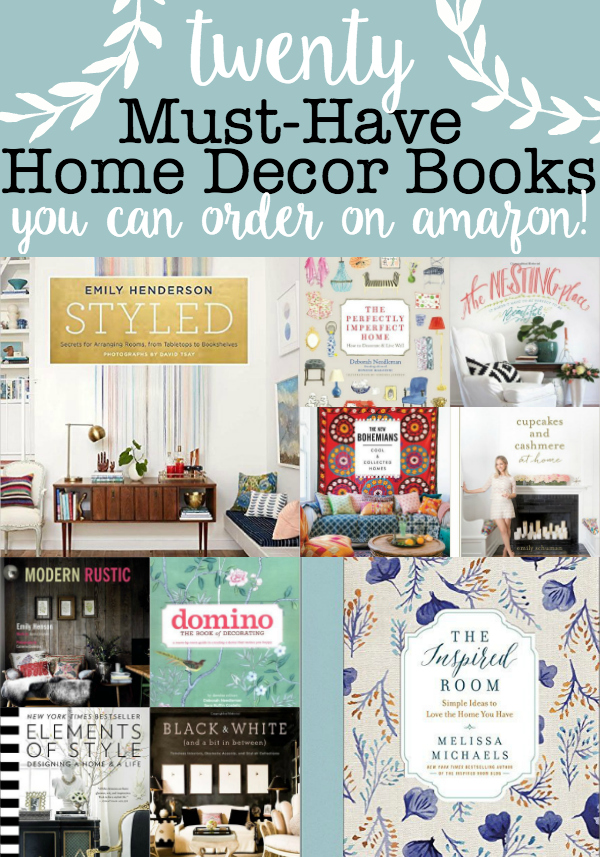 Hello, friends!
If I had it my way, I'd have a day each week that was just full of drinking coffee and reading design books. I just can't get enough and I feel like I have this insatiable hunger for design tips! I have an ongoing list of books on my wish list, and I'll soon be purchasing them one by one (as soon as I'm done reading Harry Potter and the Cursed Child, of course).  
I love flipping through the pages of decor books because they're just filled with inspiration. Since we purchased our house last winter I've been busy dreaming up of different ways to make it ours. But I realized there is nothing stopping me from using the items I already have to create a look I love. I knew nothing about styling mantles, book cases, tables, or even a room before I dove head first into this passion for design. Since then, I've picked up a few tips and the more I learn, the more I want to know more! I feel like I do that often, I can't just dabble, I have to dive.
So, here are 20 Must-Have Design Books that I've got my eye on from Amazon (some I already have and love)! So go ahead and join me, dive right in to discover a new design read to get you inspired!
20 Must-Have Design Books:
So, what do you think? Are there any books on this list that caught your eye? Are there books on this list that you've read already? I'd love to hear your feedback in the comments below!
What kind of books do YOU like to read?
Love this post? Pin it for later here: