This shop has been compensated by Collective Bias, Inc. and its advertiser. All opinions are mine alone. #BrushingEvolvedTarget #CollectiveBias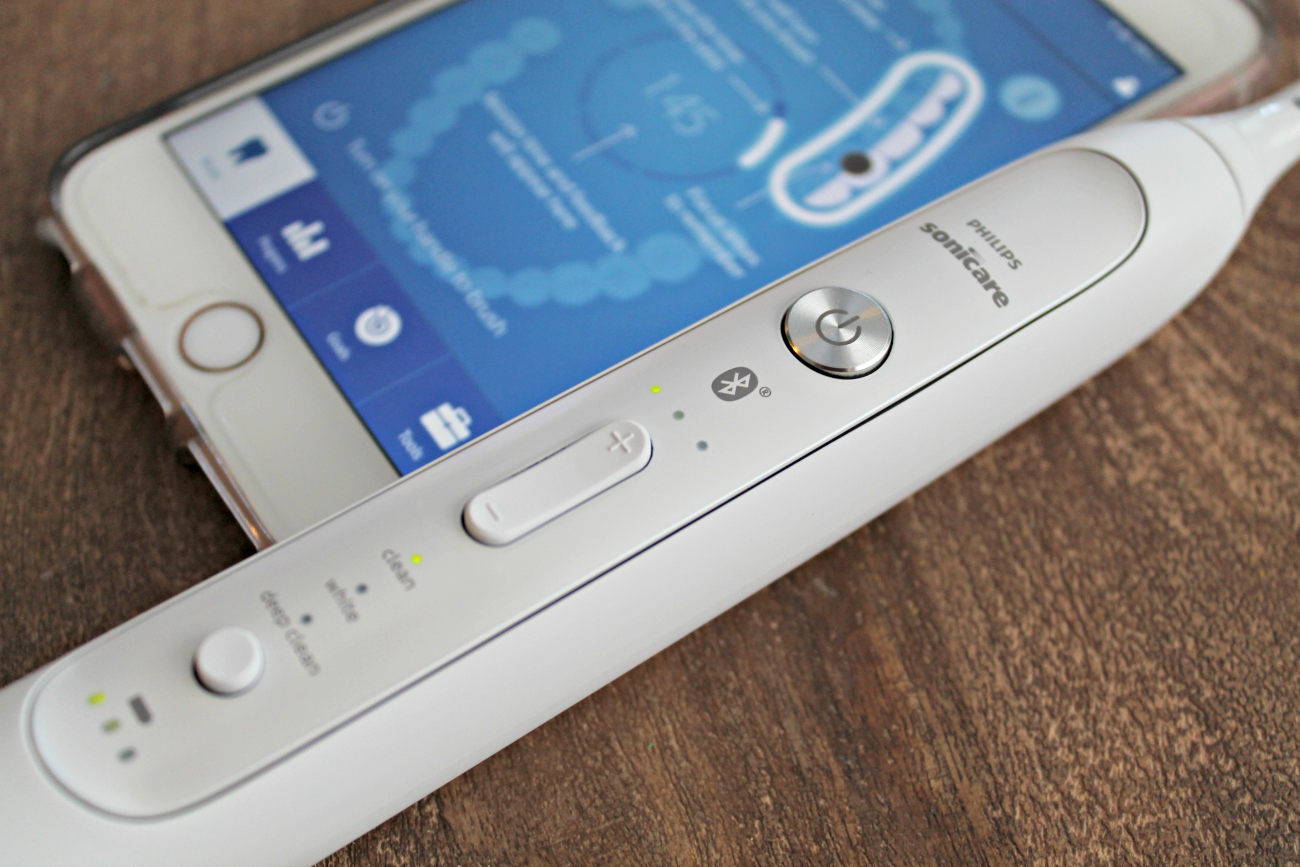 Hello, friends!
Hope you're having a wonderful day so far! If you're a frequent reader of the blog you know that I've been trying to make more time for me lately. Time to take care of myself, time to relax, etc. I'm just actively trying to do the things that make me feel better and more filled, so I can then take better care of those around me.
I have always been self conscious about my teeth, they're not perfect, they're not perfectly white, they're just mine. I will admit that I'm not the best when it comes to remembering to floss each day, or even brush my teeth for two minutes at a time, twice a day. Most days, I only brush once (eek)! But that all changed when I discovered the Philips Sonicare FlexCare Platinum Connected Sonic Electric Toothbrush at Target!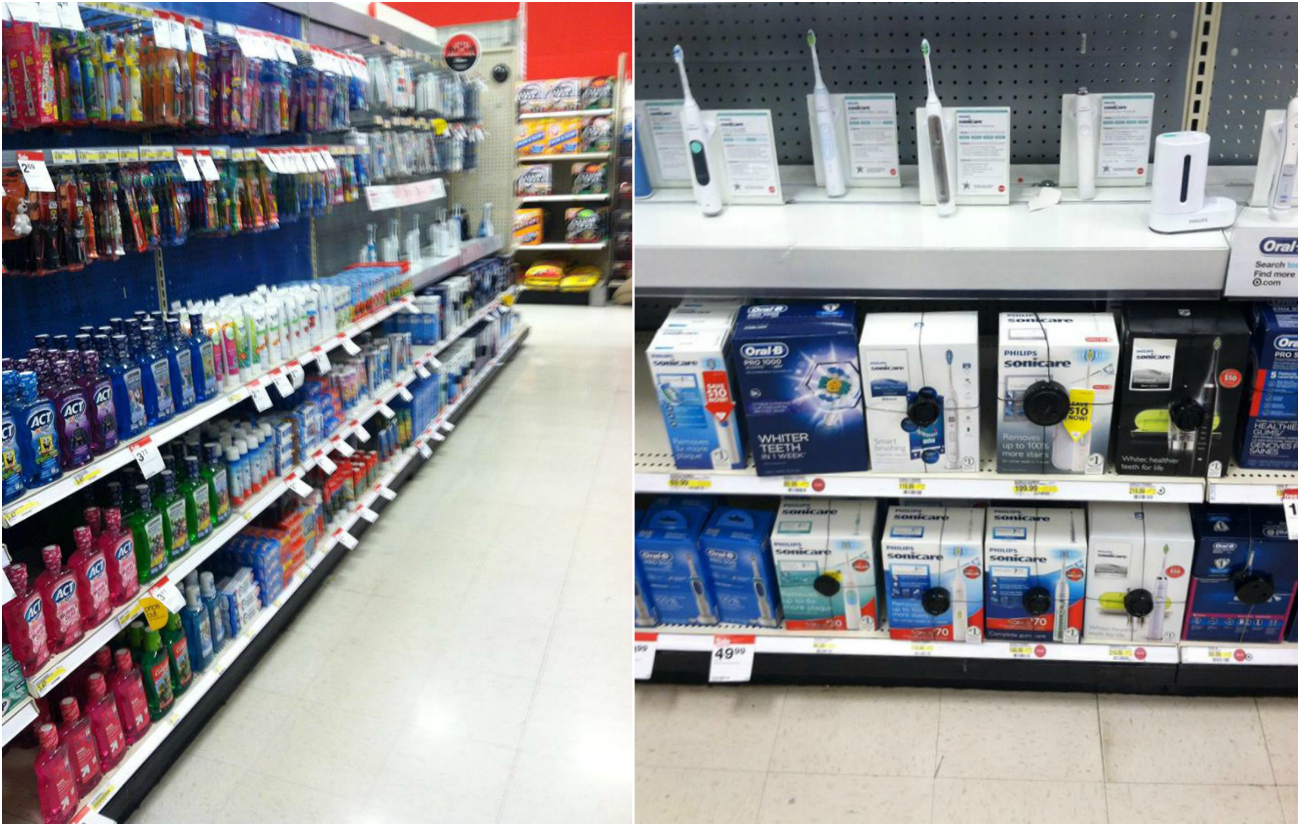 5 Tips for Better Oral Health:
1 | Brush Your Teeth:
The Philips Sonicare FlexCare Connected is completely personalized and gives you feedback as you brush your teeth! It tells you if you've missed any spots, if you're applying too much pressure, or if you're scrubbing too much! The app helps to guide you to get your teeth a real, complete clean. You can set daily goals, get coaching, and even set the app to alert you. Get up to 10x more plaque removal and healthier gums in 2 weeks! The Philips Sonicare FlexCare Connected just makes it so simple!
2 | Floss: 
Are you terrible at remembering to floss like I am? No worries, it happens! The most important thing you can do is set a goal to change that behavior. You should floss at least once per day, I'm setting a reminder to do this every night before bed. When will you floss each day?
3 | Use a Mouth Rinse:
Use a Mouth Rinse: Mouth Rinse can be that extra step to prevent cavaties and gum disease. Be sure to check with your dentist to see what brand/type they recommend!
4 | Monitor Your Bristles:
The Philips Sonicare FlexCare Connected makes it easy to monitor the status of your toothbrush bristles. It's important to stop using your toothbrush when the bristles get dull, but no worries, Philips Sonicare FlexCare Connected will tell you when you need to change your brush head!
5 | Make it a Family Activity:
Get your whole family excited about brushing! Make a time each morning and night to do it together, I know when I get my kiddos involved it sets that extra layer of accountability because I want to set a good example for them, too.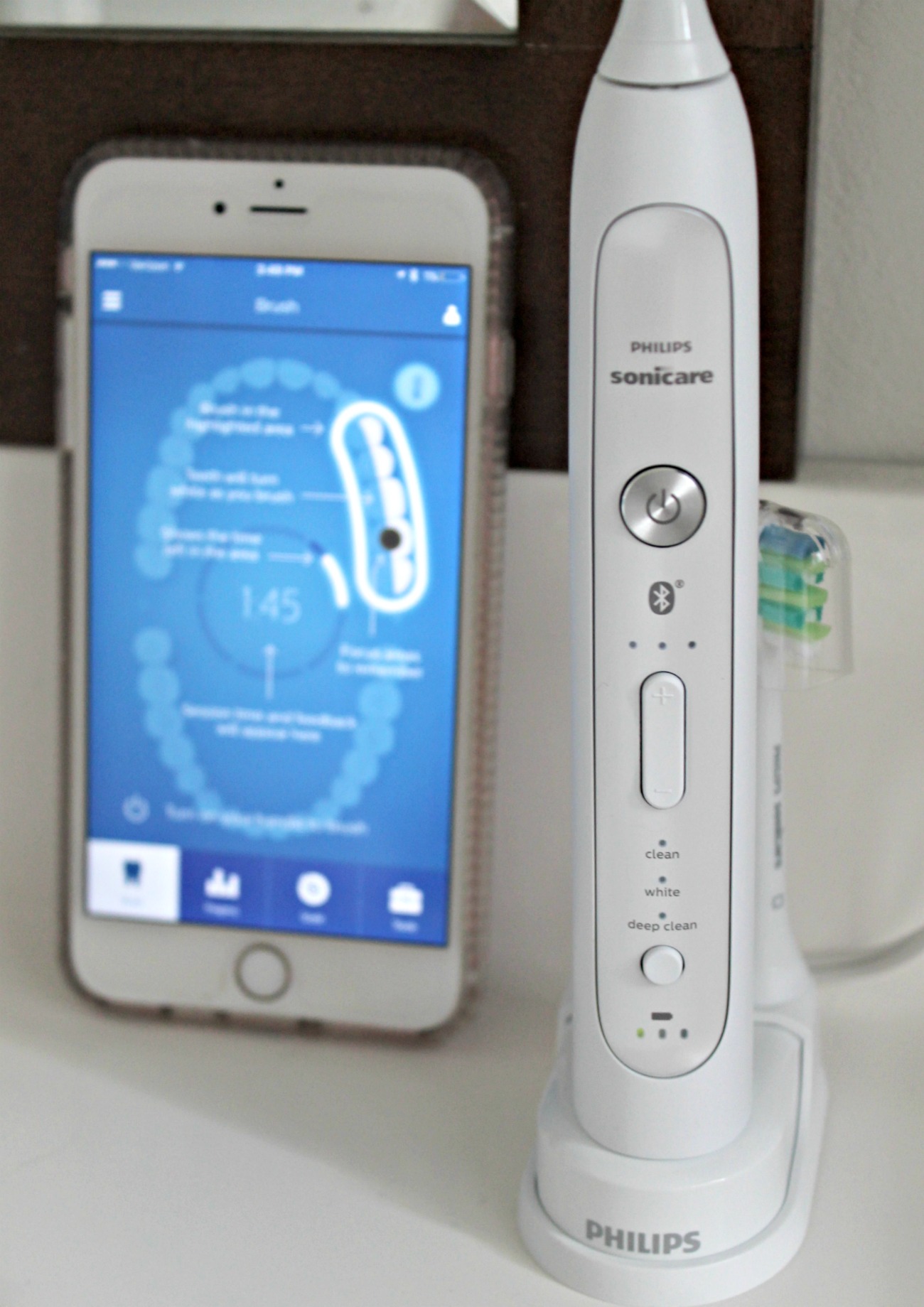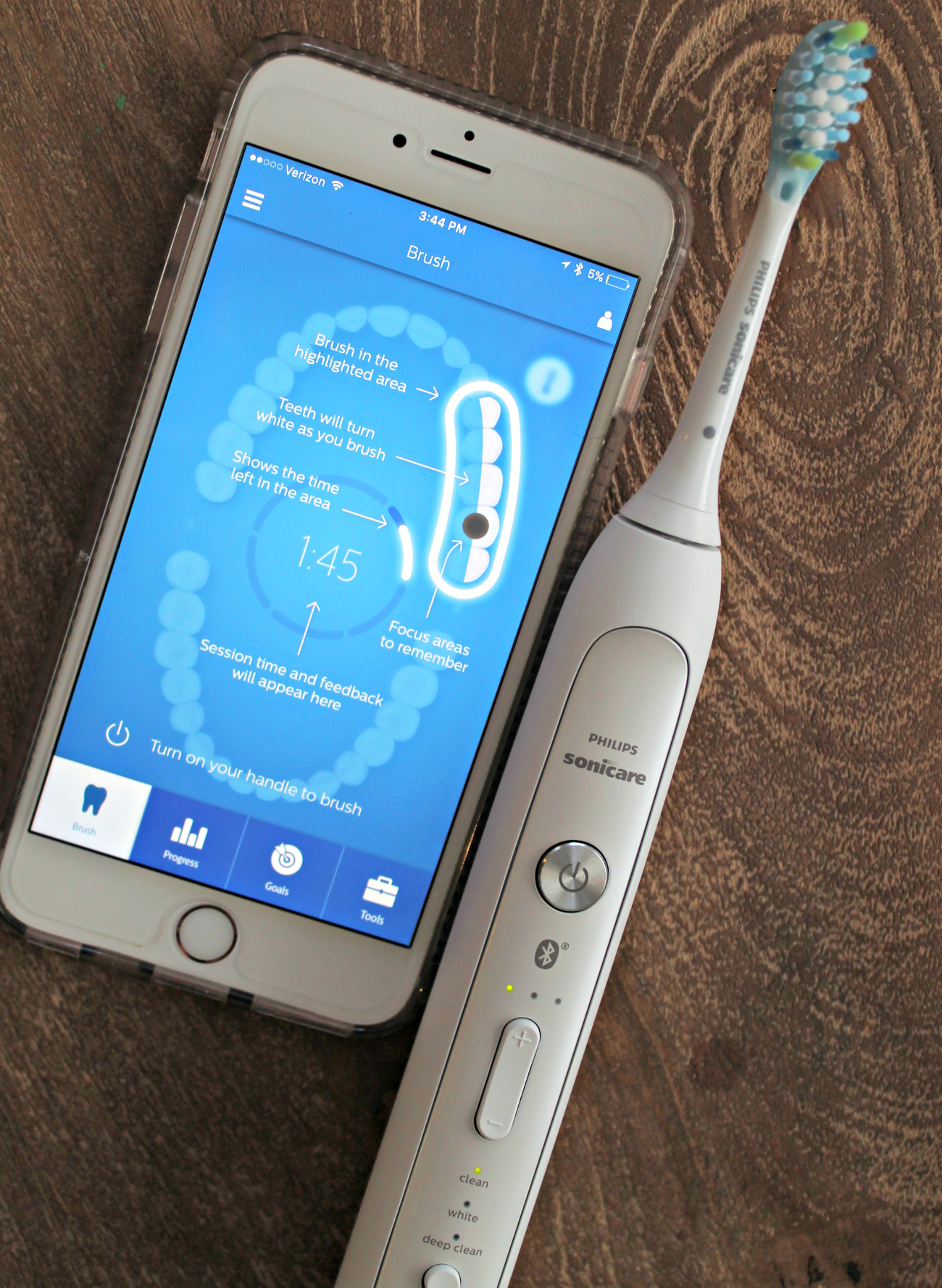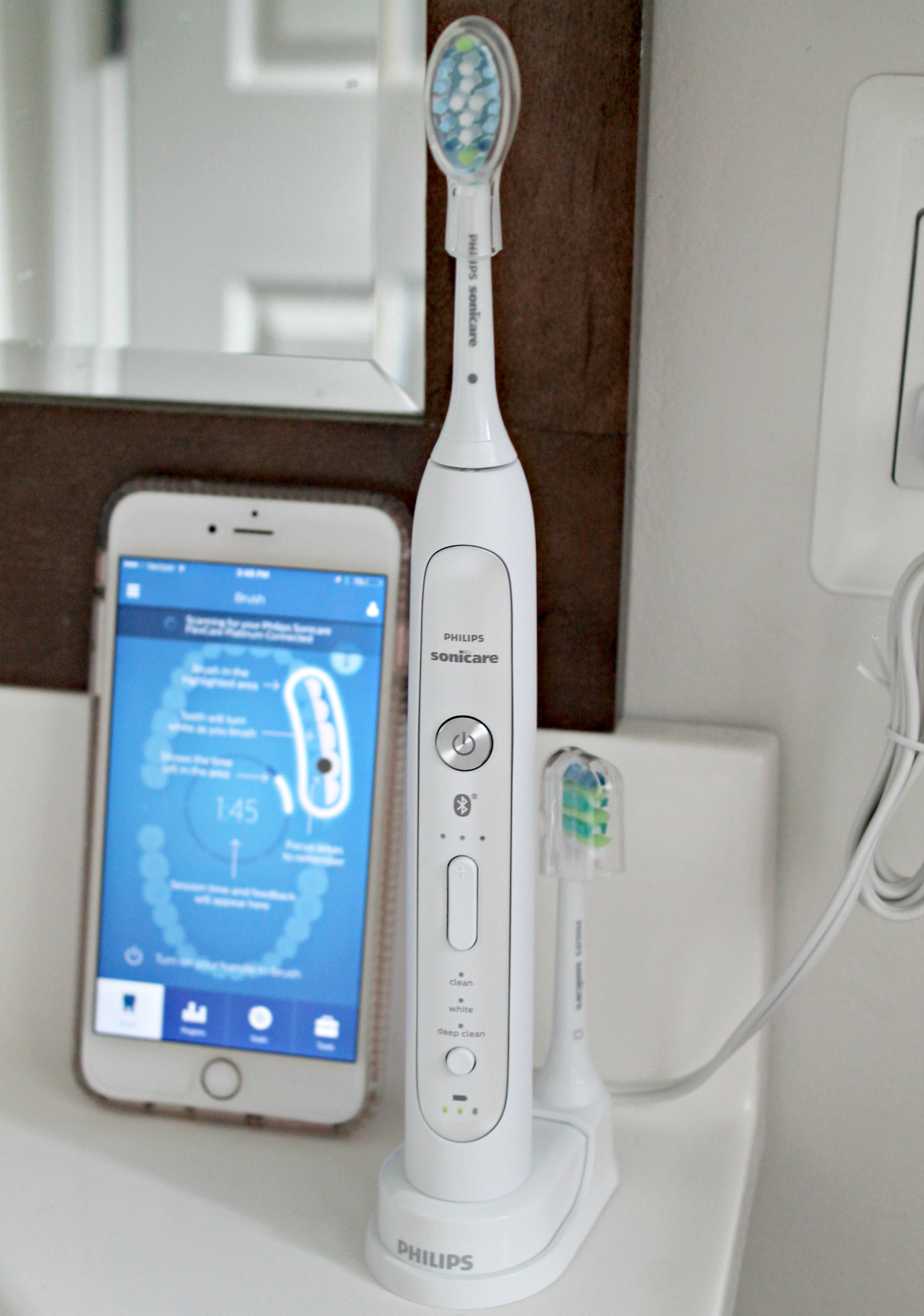 So, that's it – there are just 5 easy steps to better oral health. And believe me, there are so many extras out there you can add once you've mastered these five. I hope you take a minute to check out the Philips Sonicare FlexCare Connected at Target (it's a total game-changer), because I just know you'll love it as much as I do!
Be honest, how many times do YOU brush and floss per day?
Don't worry, we won't judge!
Love this post? Pin it for later below: