The Kendall Rayburn Blog is a participant in the Amazon Services LLC Associates Program, an affiliate advertising program designed to provide a means for sites to earn advertising fees by advertising and linking to Amazon.com at no additional cost to you. Keep scrolling to see my current Farmhouse Favorites on Amazon!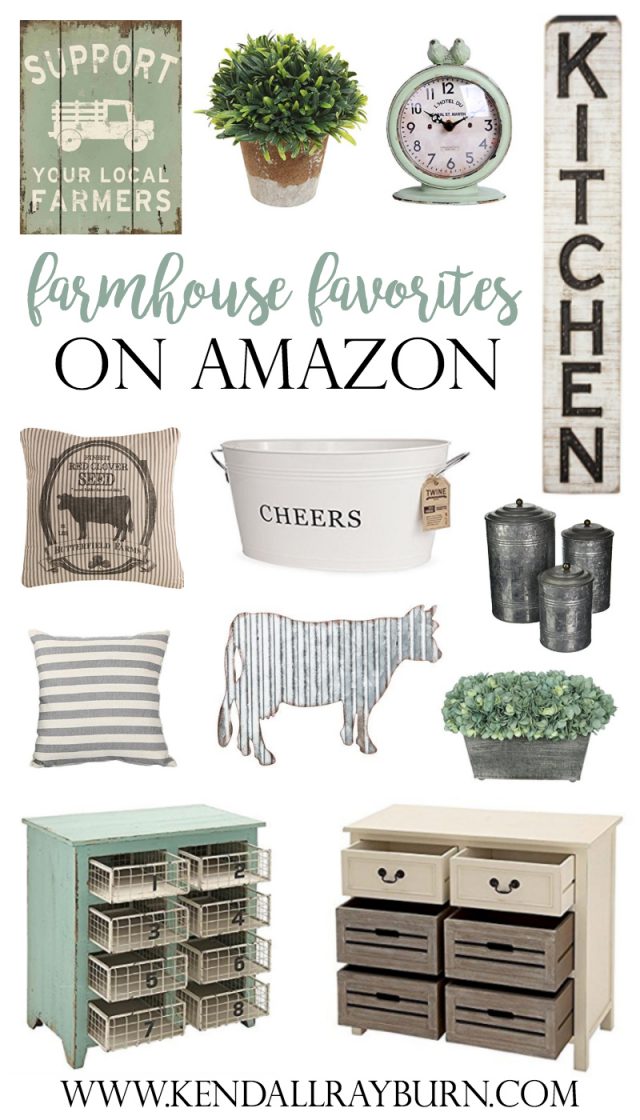 Hi, friends!
Hope you're having a great day! Just popping in to share some of my current Farmhouse Favorites on Amazon! Amazon is such a great place to shop for home decor because the prices are competitive and that free 2-day Prime shipping can't be beat! Side Note: If you don't have Amazon Prime and want to try it out free, you can click this link to get a 30 day free trial! [Try Amazon Prime 30-Day Free Trial
]
Now, onto the farmhouse finds! I have rounded up some of the CUTEST items – the Wood Metal Basket Chest is on my wish list now, isn't is adorable? Check out the list below to find your new favorite farmhouse decor piece!
Farmhouse Favorites on Amazon:
Which of these is YOUR favorite pick?
Want more? Check out our full selection of shoppable farmhouse lists here!
Don't forget to pin this post for later here: