A huge thanks to Dyson for sponsoring todays discussion about the Dyson V6 Absolute.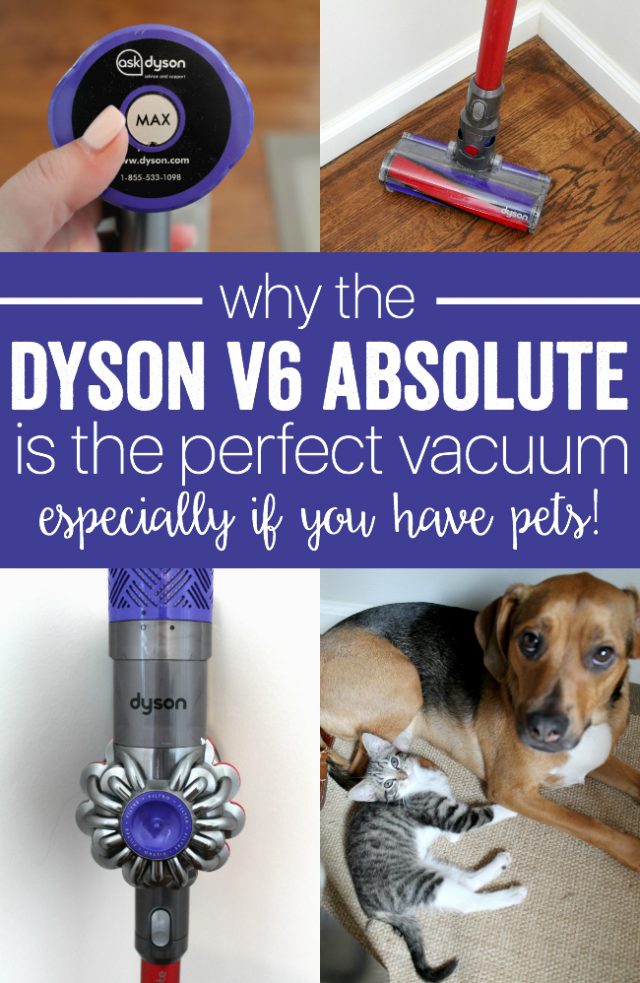 Hi, friends!
Todays post is all about my FAVORITE home cleaning tool, the Dyson V6 Absolute. Before moving into our new house I never thought about how different it would be having nearly all hardwood floors. The only carpeted area in our home is our living room, so the majority of our floor cleaning was sweeping and using cloth brooms. UNTIL, I met this gorgeous vacuum.
We now have two cats, a kitten, two dogs, and two messy little ones under 5. We desperately needed this, but I didn't realize just how much until I brought it home.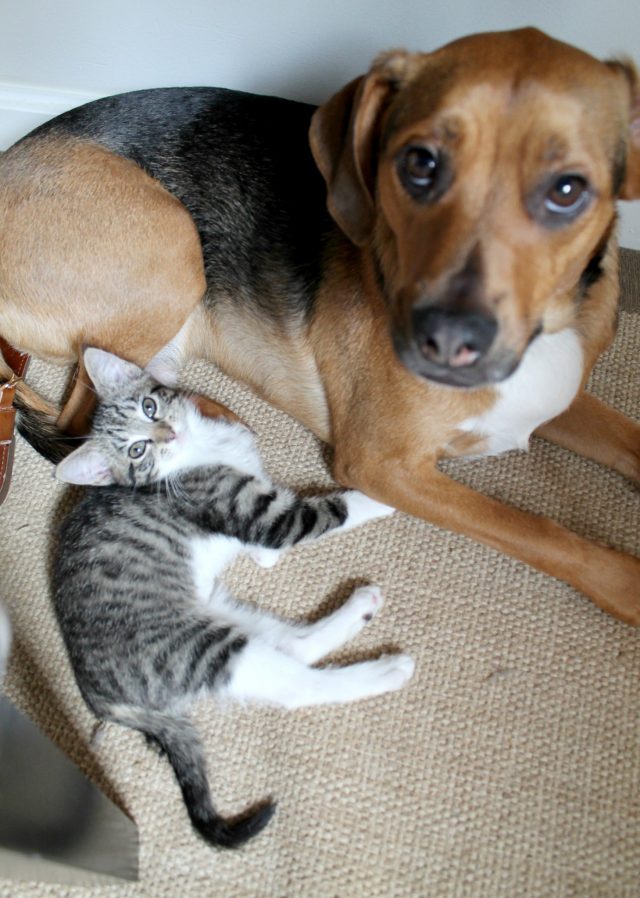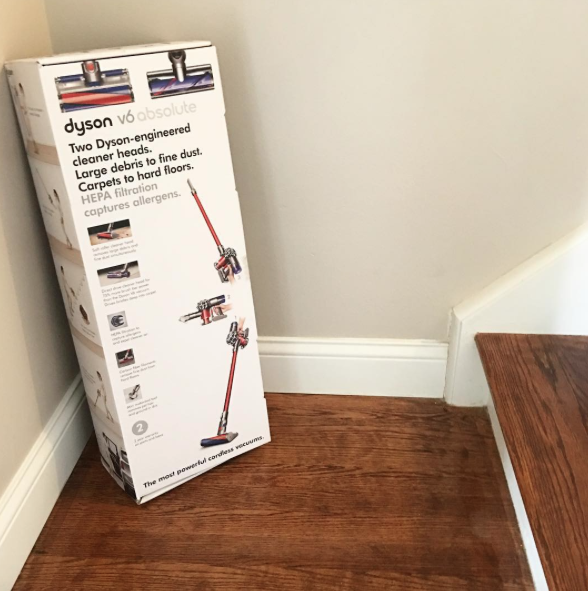 It used to be a total pain to sweep the stairs, but now it is a breeze! It's cut down my cleaning time by at least 50% if not more, and for that – let's get a hallelujah!
The V6 has two different cleaner heads, one for carpet, and one for hard flooring – which makes it the perfect combination. You can also easily detach the head of the vacuum and put on one of the accompanying tools for use all over your home. I've used ours to vacuum out our car, get corner cobwebs, and I even use it on our bathroom tile floors. Saturdays are usually my cleaning days so I just make sure to pop it on the wall mounted charger the night before so I'm ready for a full day of cleaning the next day.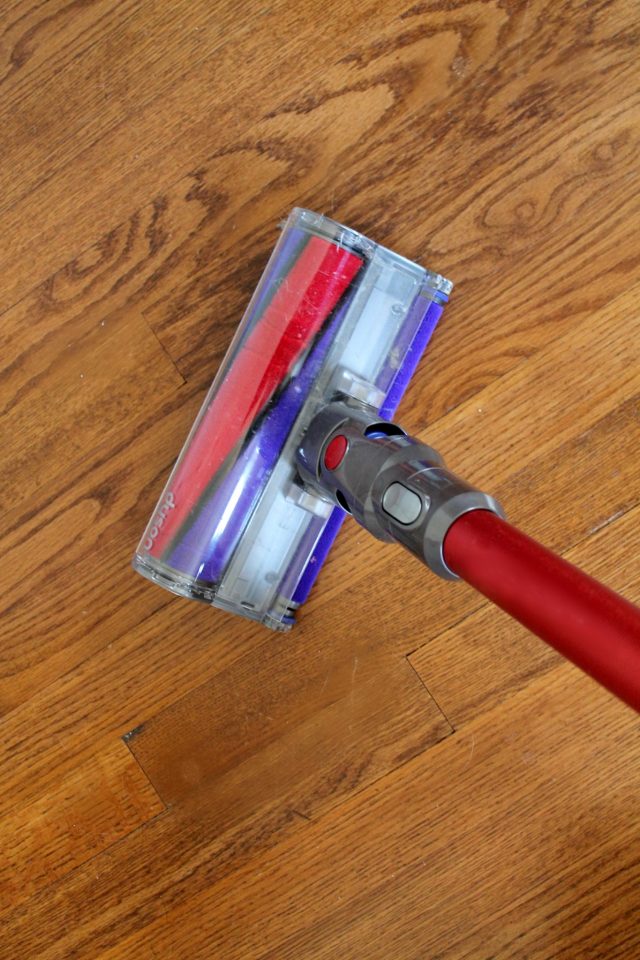 The below photo is after vacuuming our stairs, hallways, and my office. It's over the "fill" line but I wanted to show just how well this vacuum picks up pet hair! It gives me the shivers thinking that all was on our floors, but hey, at least I have the V6 to help me tidy up!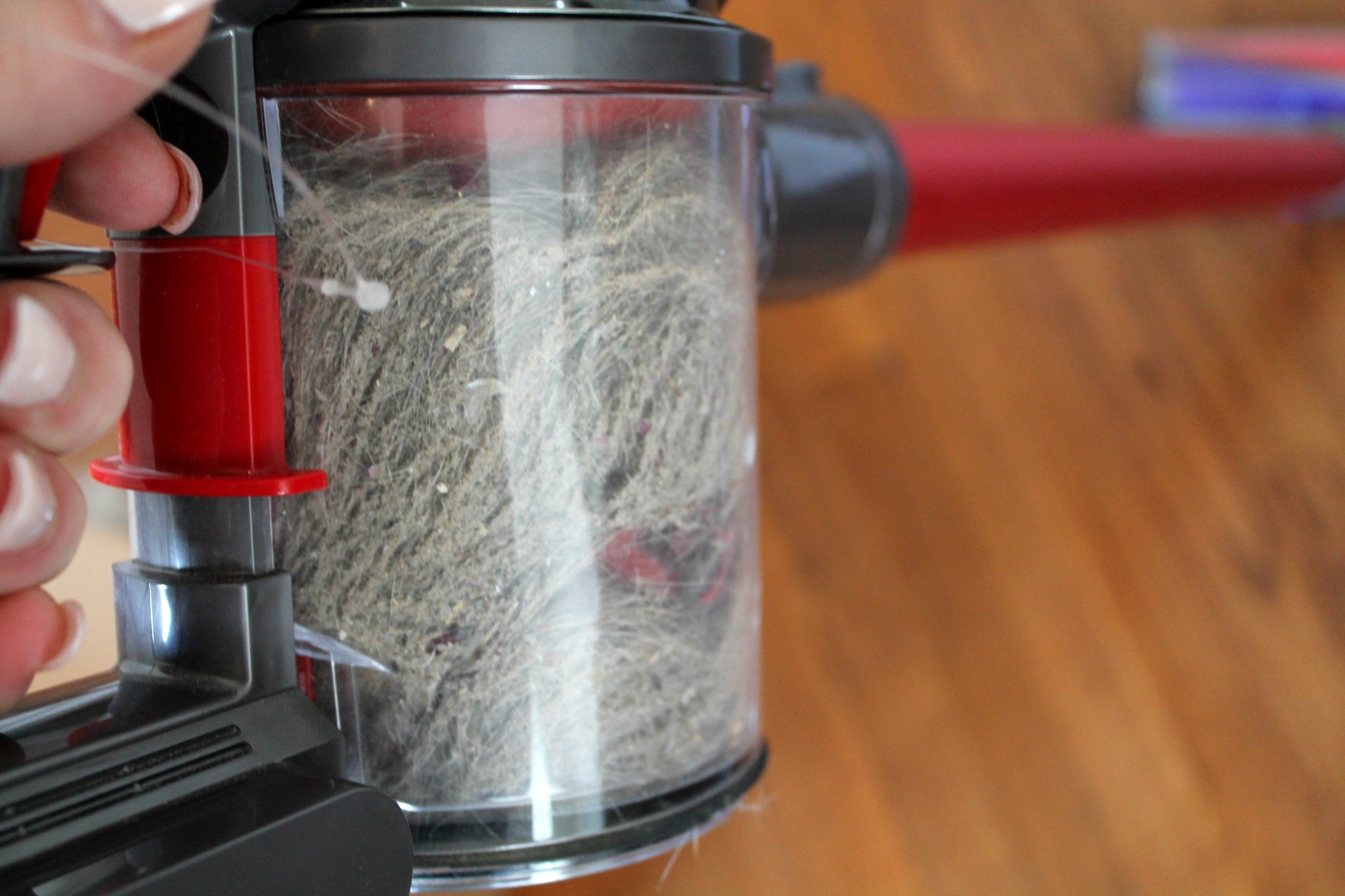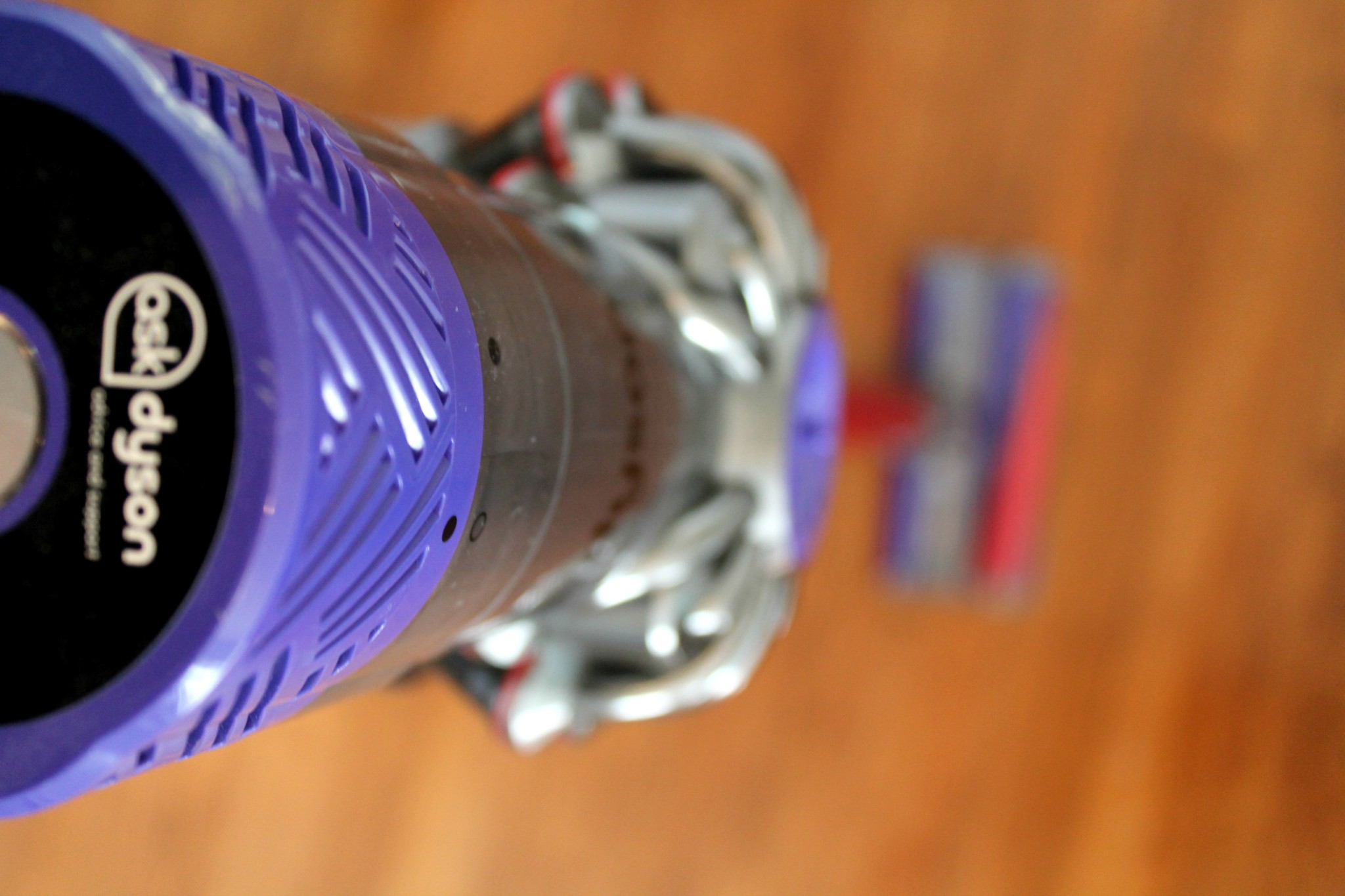 The vacuum is certified asthma & allergy friendly™ which is a huge bonus for us because it makes the air that comes out of the vacuum cleaner than the air we breathe. Pretty cool, right? After Wyatt's hospital stay and home care, we've really been trying to keep our house as clean as possible. It's so easy for him to pick something up, so it's important to maintain a clean environment for him. And if you have an area that needs some extra power, just hit the max button!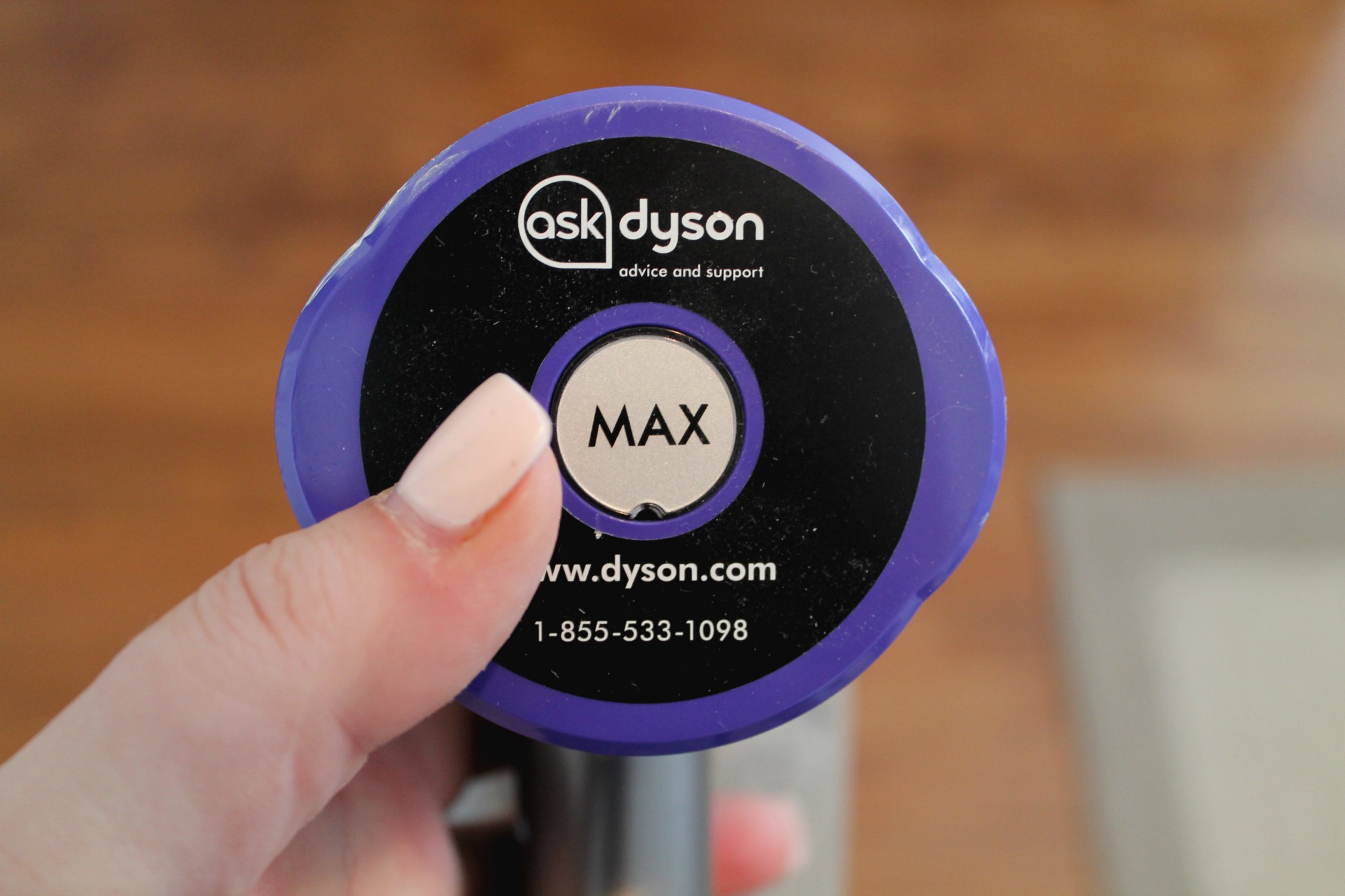 It weighs in at 5.1lbs so it's the perfect weight for toting it all around the house. I can honestly say I use it in EVERY single room. And it's such a great investment and comes with a 2 year warranty in case you need it.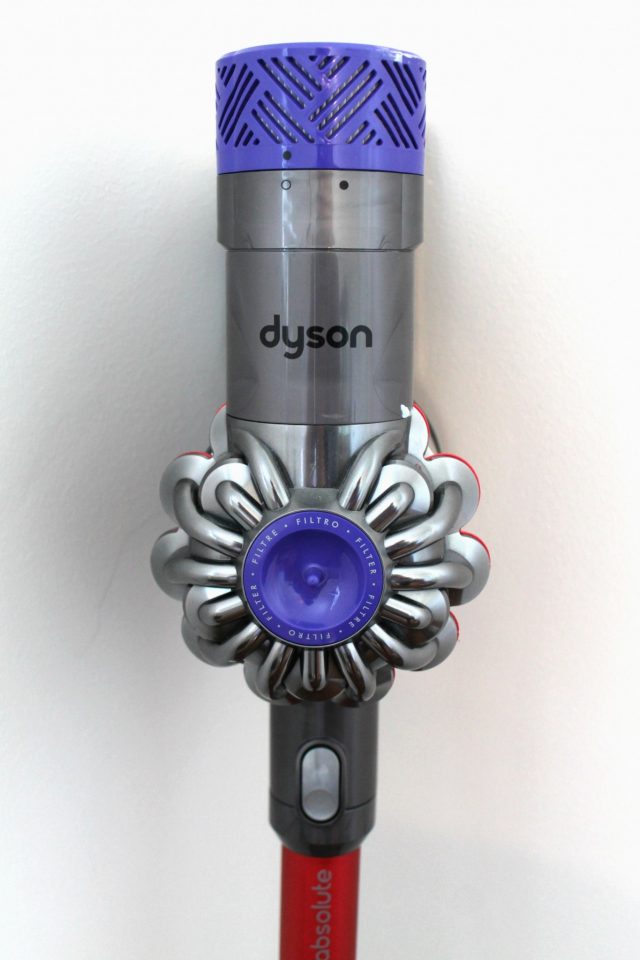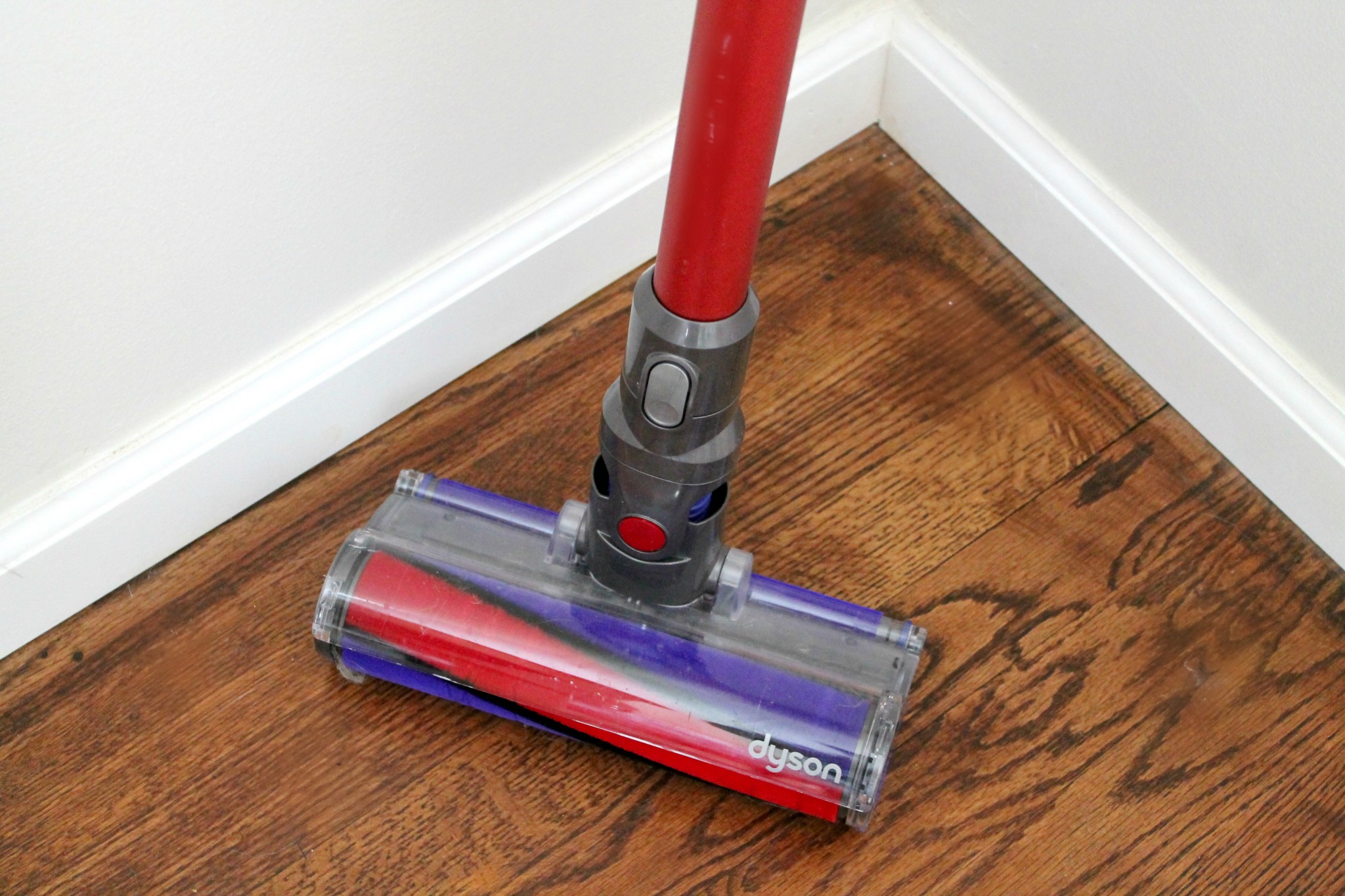 I really can't say enough good things about the V6 Absolute, it's my favorite Dyson I've ever had the pleasure of using – and that's saying a lot because I love their products!
Want to read more reviews? Head to the Dyson site and see why the V6 Absolute has a 4.5/5 star rating!
Do YOU own a Dyson?
What's your favorite feature about the Dyson V6 Absolute?
Check out more Dyson Product Features Below: