The Kendall Rayburn Blog is a participant in the Amazon Services LLC Associates Program, an affiliate advertising program designed to provide a means for sites to earn advertising fees by advertising and linking to Amazon.com. Keep scrolling for Farmhouse Bathroom Decor!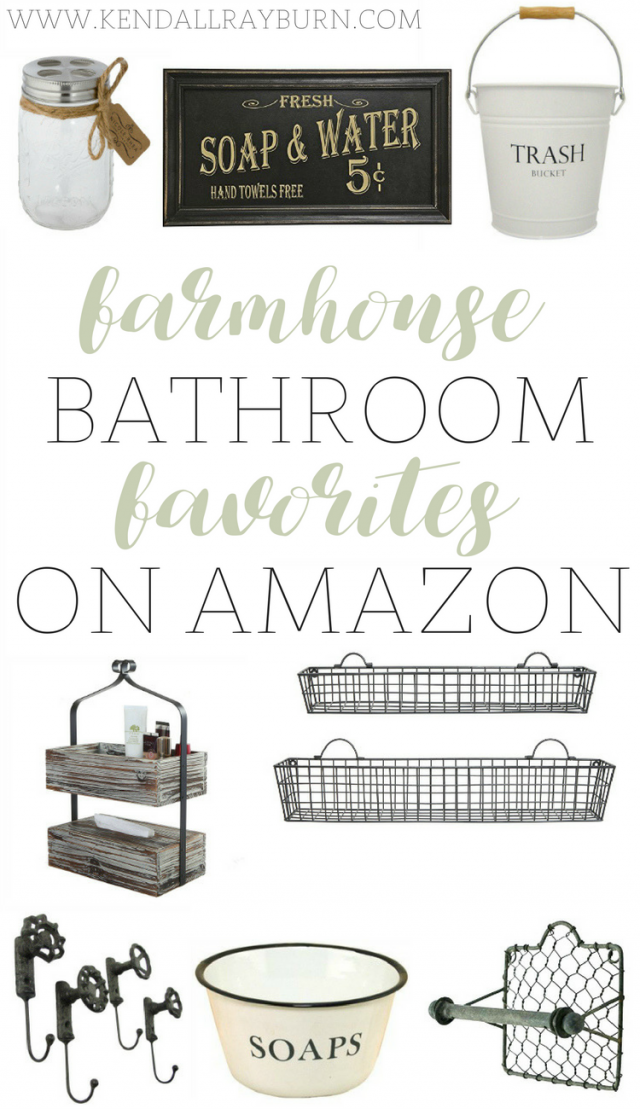 Hello, friends!
Hope you're having a wonderful day so far! Ever since we completed our farmhouse bathroom makeover back in June I've been dreaming of doing the same to our upstairs bathroom. Off our bedroom, William and I have a very small bathroom off of our bedroom, and I'm itching to give it a farmhouse makeover with some Farmhouse Bathroom Decor, too! And you all know I love budget-friendly goodies, so of course I've been searching Amazon!
And you guys, I came across so many items, and I had to come on over and share them with you! Take a peek at the list of Farmhouse Bathroom Decor items below and let me know which items are your favorite!
Side Note: If you don't have Amazon Prime and want to try it out free, you can click this link to get a 30 day free trial! [Try Amazon Prime 30-Day Free Trial
]
Farmhouse Bathroom Decor
Cute, right? I couldn't believe how many affordable items I found. Especially those wall wire storage baskets, those are so great to hang over the toilet and store toilet paper, magazines, and towels!
Which of these Farmhouse Bathroom Decor items do you love?
Love this post? Pin it below: