This post was sponsored by No Yolks as part of an Influencer Activation for Influence Central and all opinions expressed in my post are my own. Keep scrolling to see 3 Ways to Use No Yolks Noodles in your kitchen!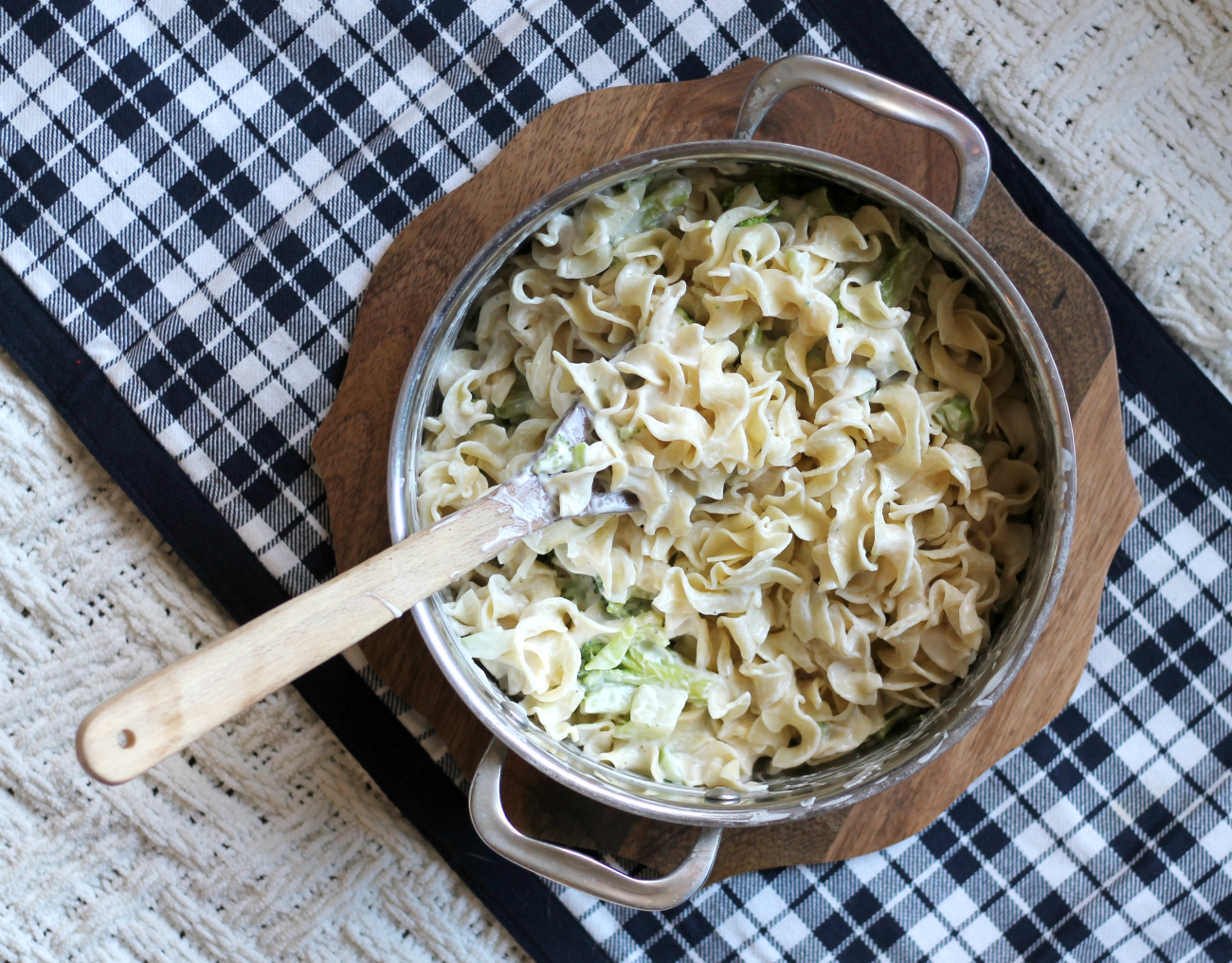 Hello, friends!
Hope you're having an amazing day! A few weeks ago I shared the recipe for our Spicy Chicken Taco Noodle Soup using No Yolks Broad Noodles. These noodles are SO versatile and perfect to have in the pantry to add a little noodle goodness to any dish. A lot of people think No Yolks noodles are just for stroganoff or casseroles, but they're wrong! No Yolks noodles can be used in so many different ways, and today I wanted to share a few of them with you!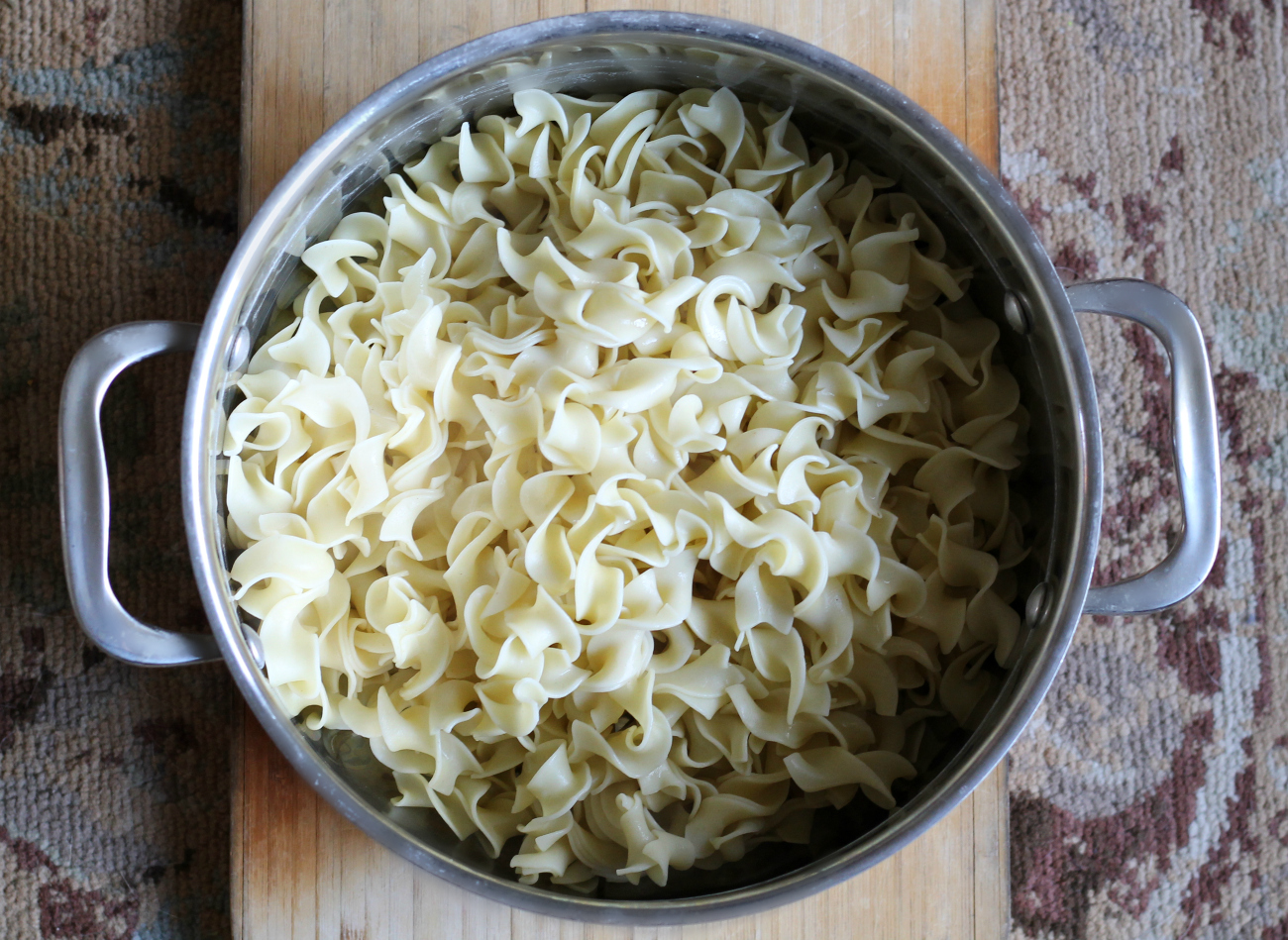 3 Ways to Use No Yolks Noodles
Baked Dishes: The No Yolks website has some of the best recipes using No Yolk Noodles in baked dishes at home. From delicious Broccoli Chicken Pie to Bacon Brussel Sprouts Bakes, the possibilities are endless! I always have one or two packages of No Yolks Noodles in my pantry to whip up simple and delicious baked dishes for my family. It's easy to combine the noodles, a canned sauce, and some veggies to bake for a delicious and filling dinner.
Soups: No Yolks are an easy addition to soups, who doesn't love firm and fluffy noodles? Our Spicy Chicken Taco Noodle Soup is a great example of this because the soup is simple to make and the No Yolks Noodles really elevate it to the next level! No Yolks Noodles are also delicious in Miso or French Onion Soup, yum!
Solo: Yep, you read that right – I love No Yolks Noodles by themselves! They've got a great flavor that can stand on it's own, or if you're looking for something a little more flavorful, it's easy to mix in pesto or veggies to really make it a delicious dish.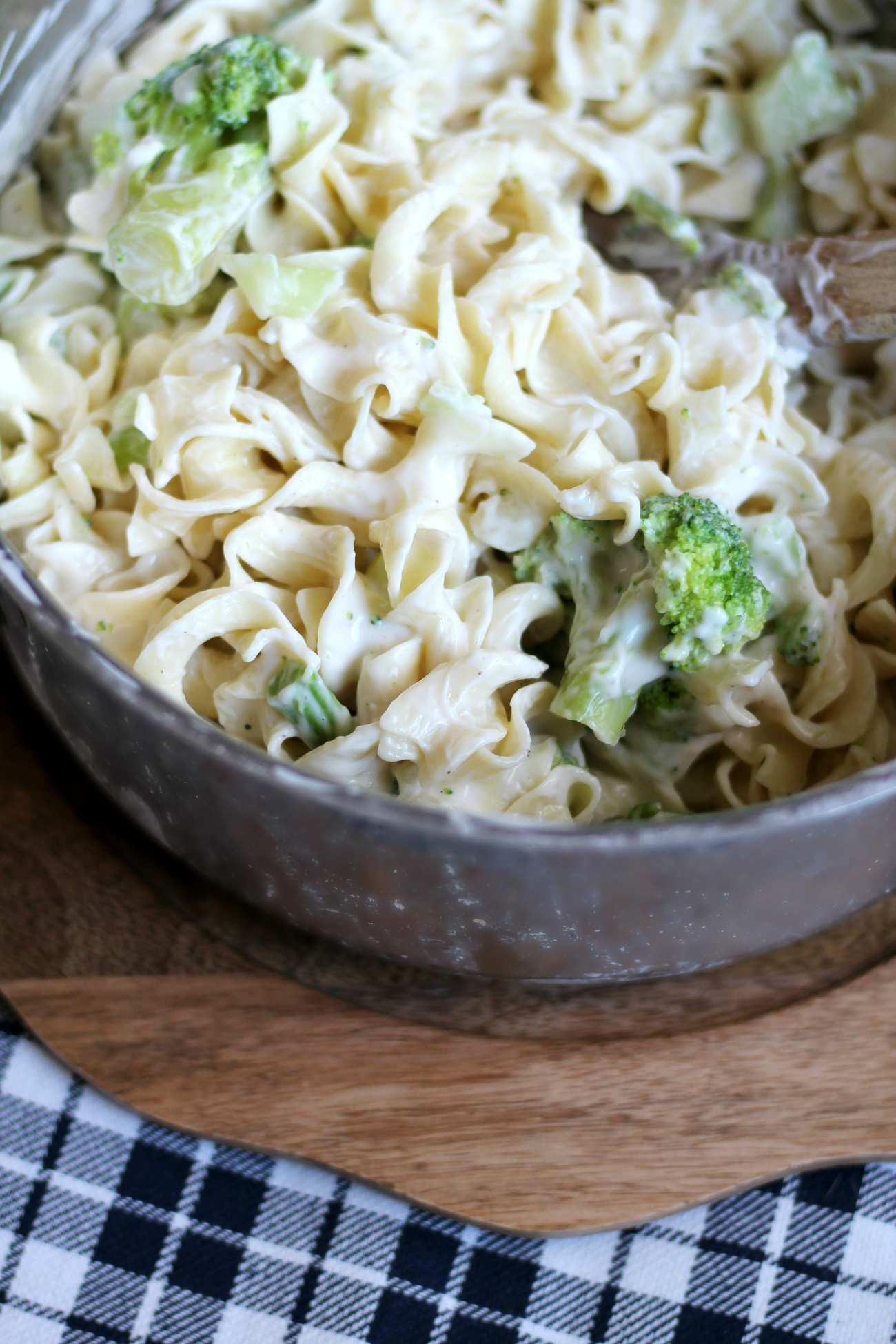 No Yolks Noodles are high quality, made from egg whites (no cholesterol), and they're low in fat and sodium. They always cook up smooth, firm, and fluffy, and they stay that way when they're used in your favorite recipes! They come in many different varieties like Broad, Extra Broad, Fine, Kluski, Dumplings, and now Stir-Fry. My favorite are the Broad noodles, but I just know the stir-fry noodles are going to give them some competition because they sound incredible!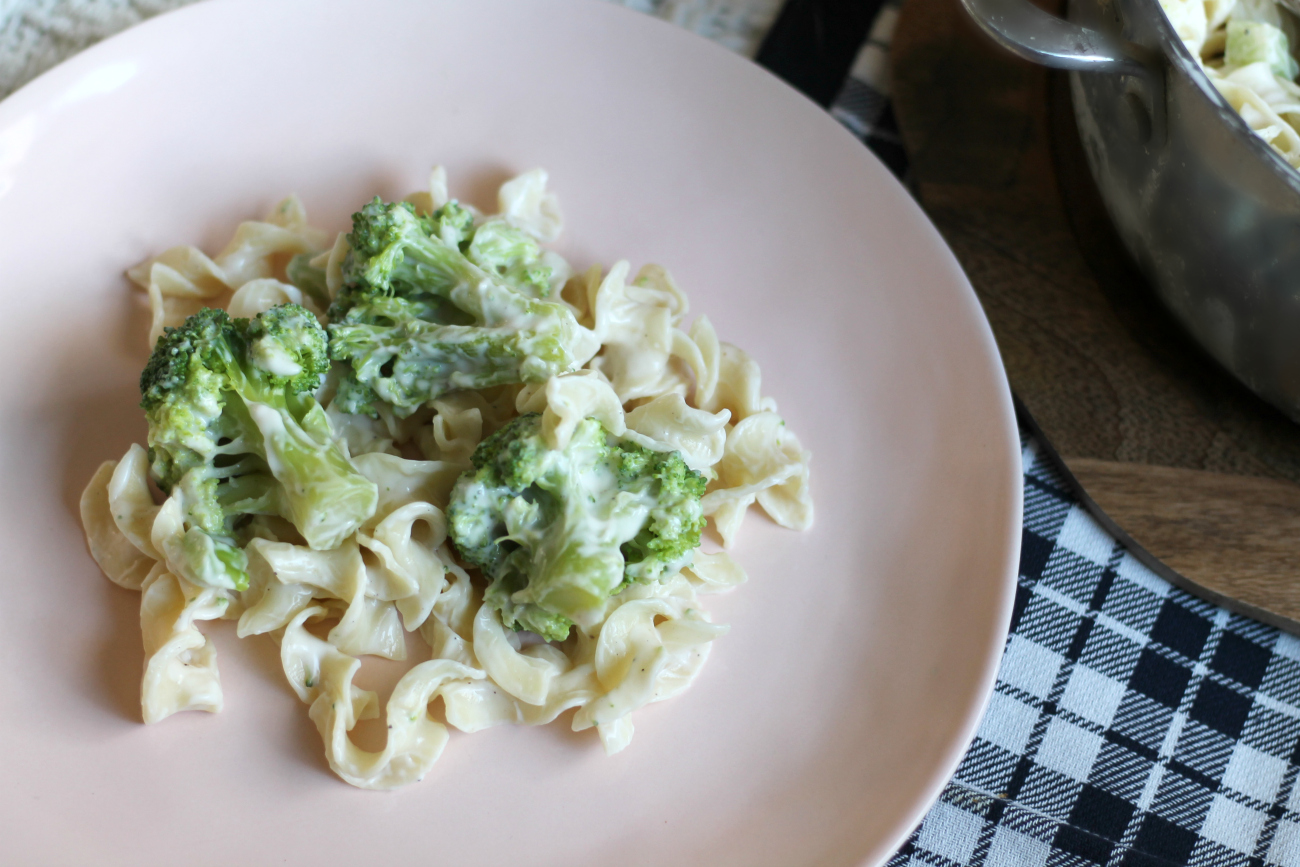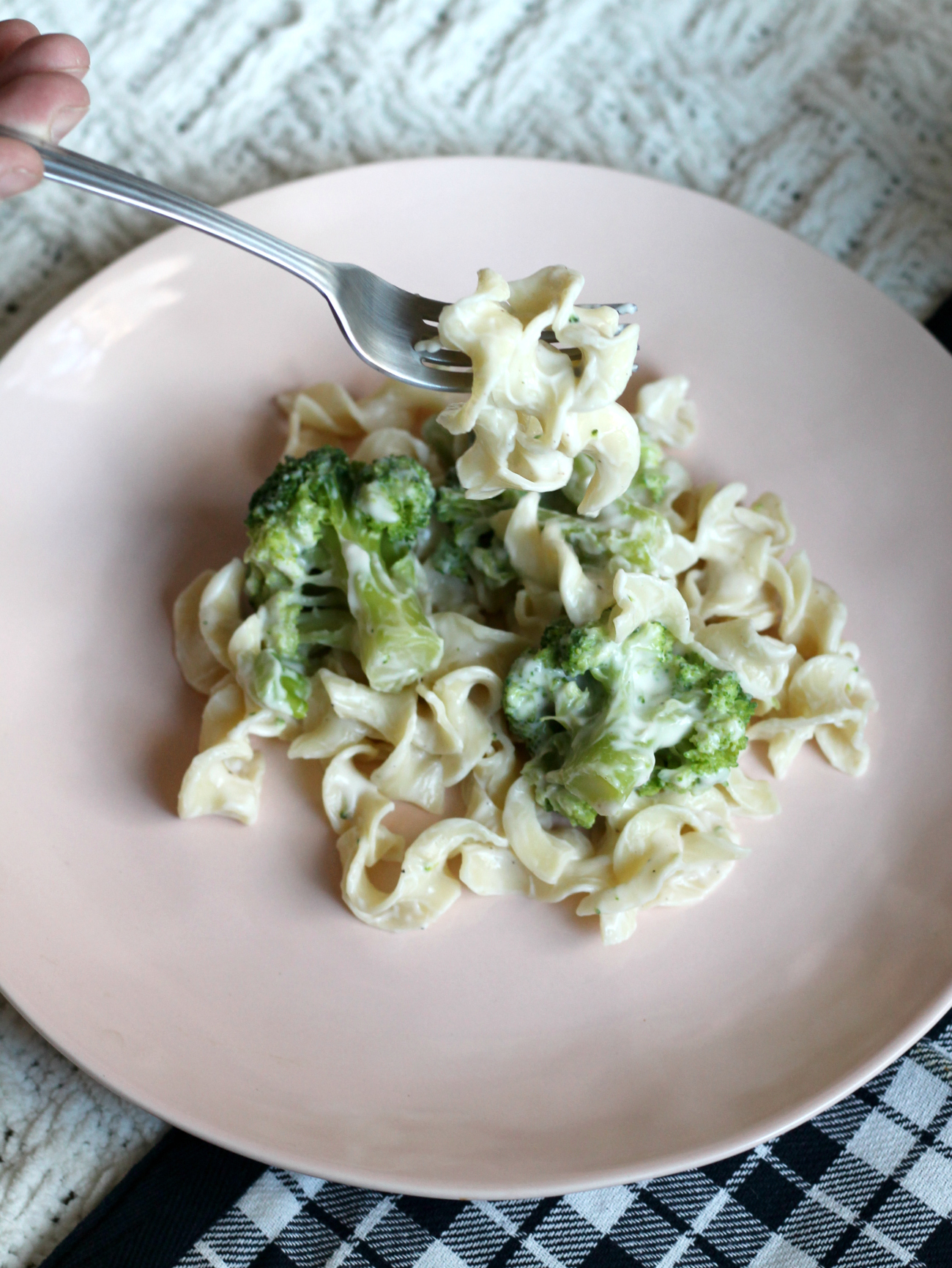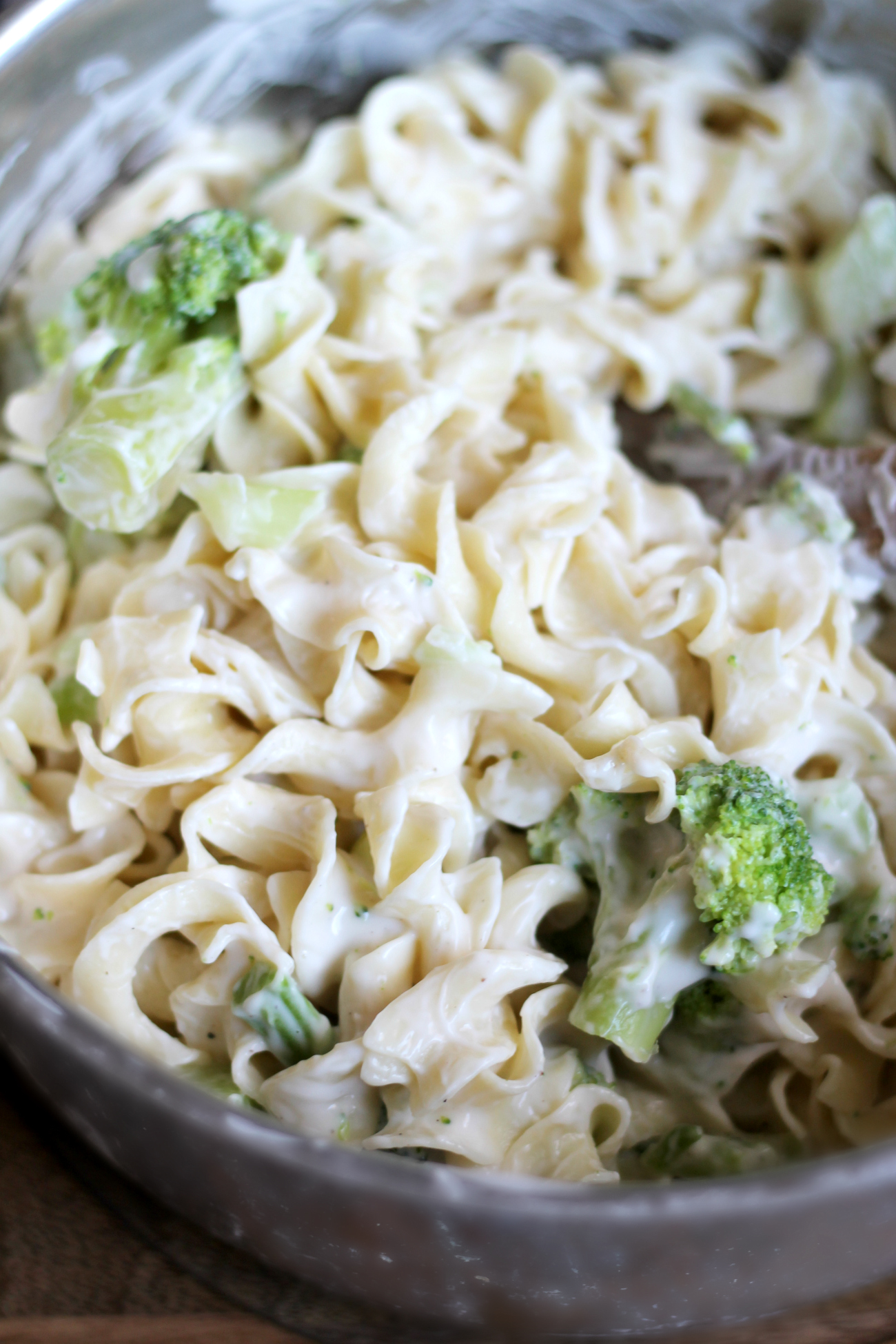 Remember that Bacon Brussels Sprout Noodle Bake dish I mentioned before? Watch the video below to see how to make it at home!
Do you cook with No Yolks Noodles in your home?
What are some of your favorite ways to use them?
Be sure to check out the No Yolks Noodles website for more delicious recipe ideas!
Love this post? Pin it for later here: