A huge thanks to our friends at Wayfair for sponsoring today's post.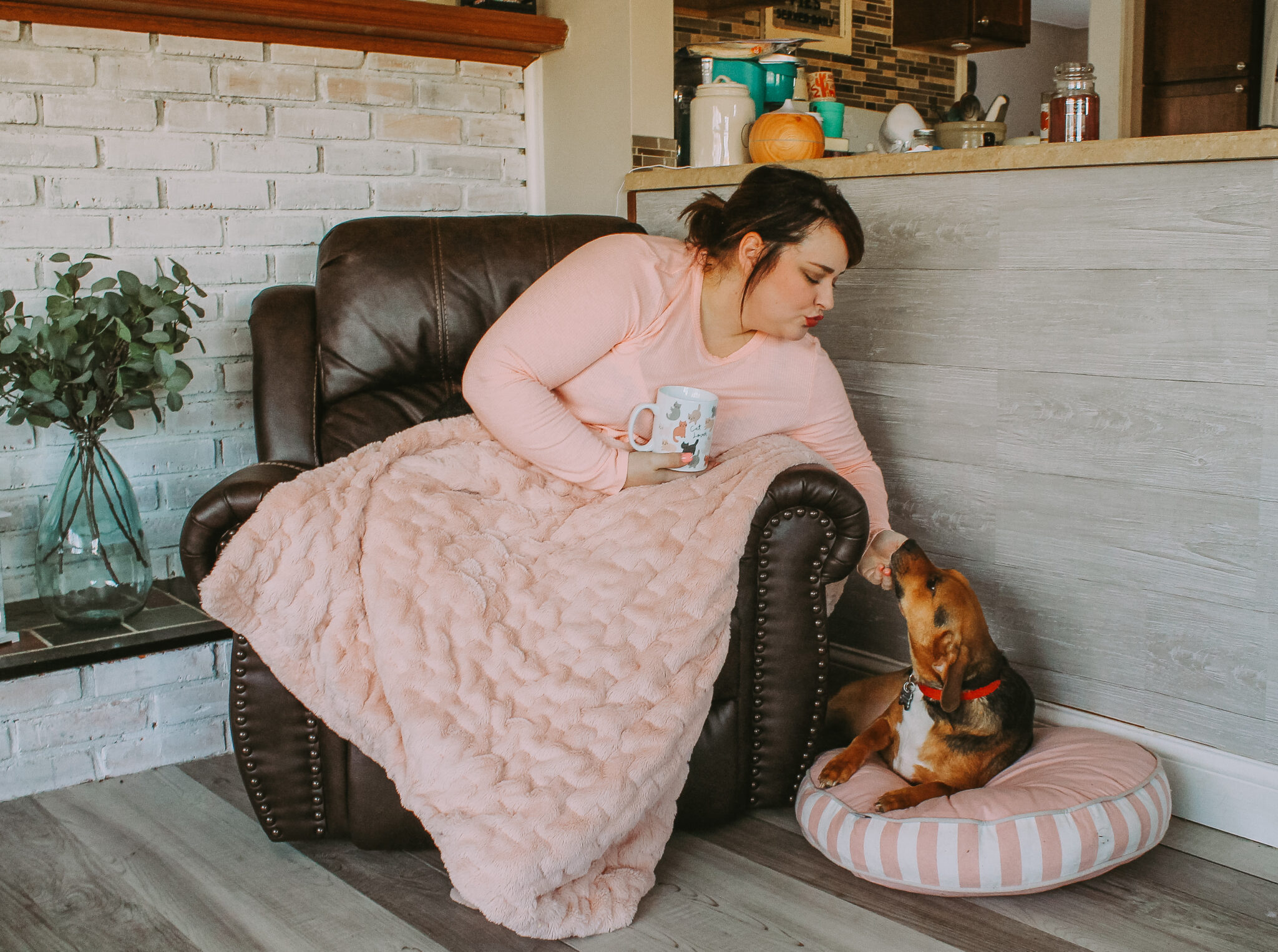 Hello, friends!
If you follow me on Instagram you'll know that I've been on the hunt for a cozy reclining chair for some time. A space where I can work, relax, and kick my feet up – and guess what? I finally found the PERFECT chair! As soon as I saw it on the Wayfair site (and read the reviews) I knew it was the chair for me. I picked up a few other items for my space including a cozy blanket, fluffy pillow, and a matching bed for Ted to nap on while I'm working. Ted always has to be right next to me, so I had to make sure he had a good spot. 🙂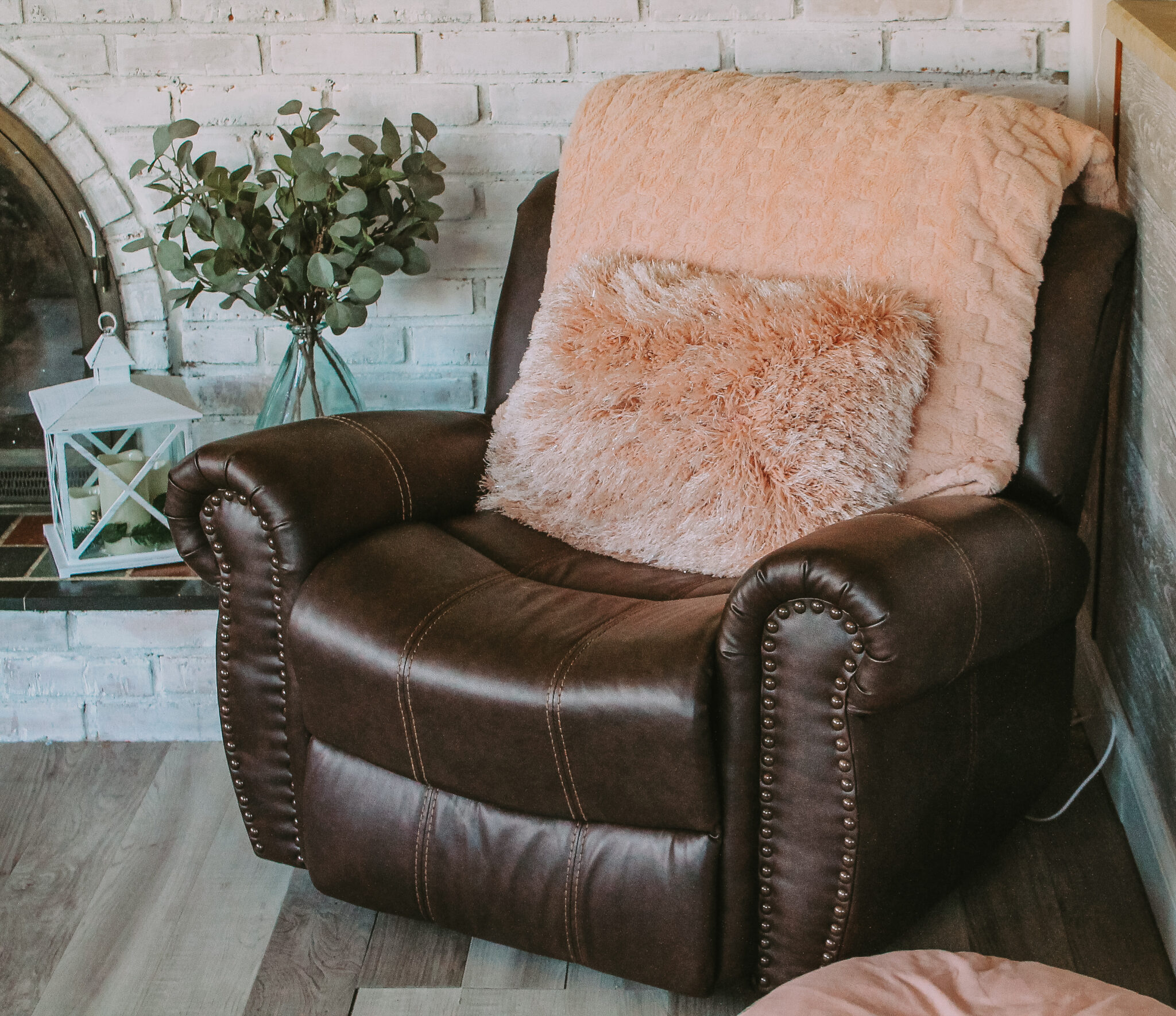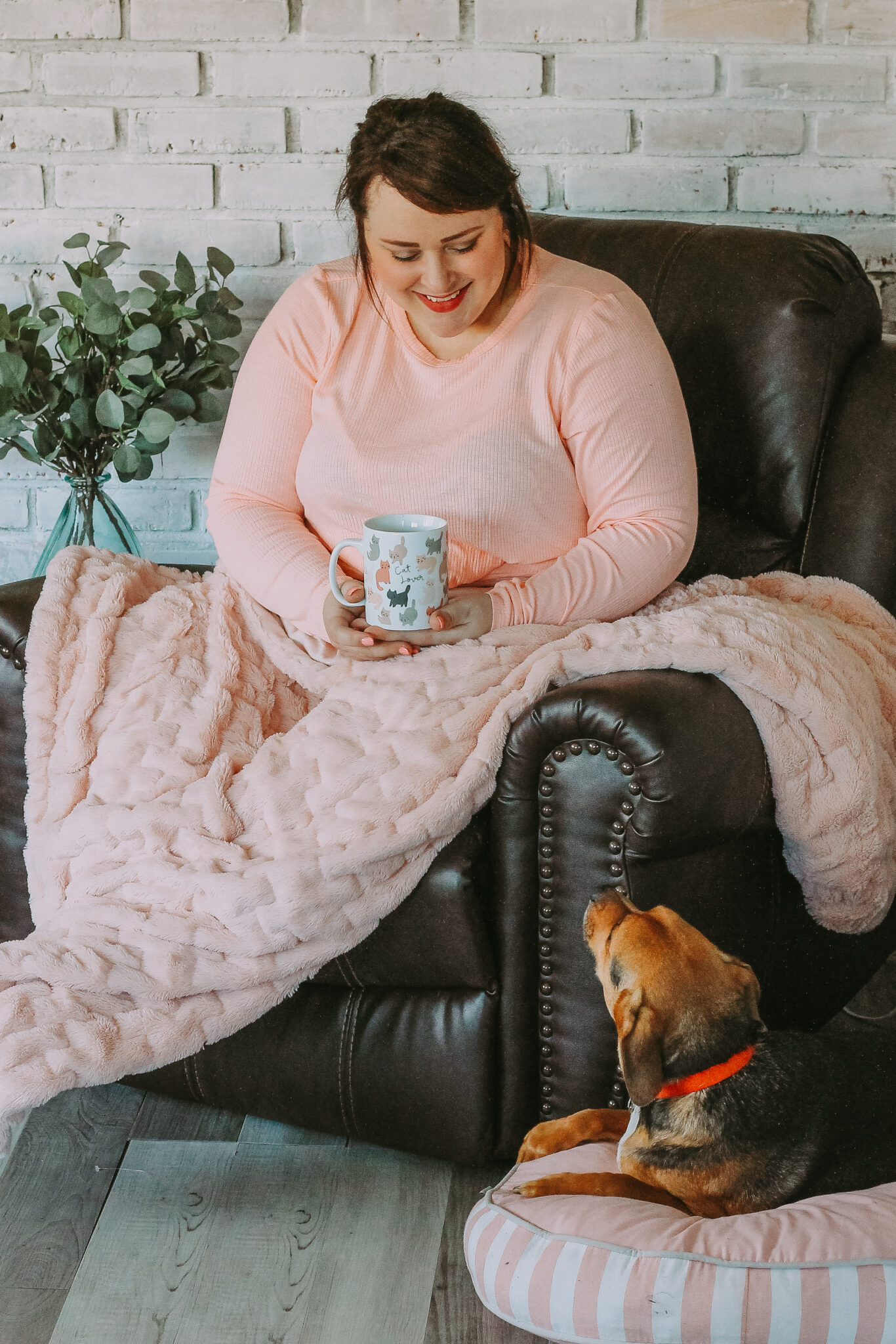 I love the look of everything together – it's the one girly spot I have in a house full of boys. I love sitting in my spot to read a book, work on the computer, and most importantly – rest my body during bad pain days from my Endometriosis. I love the luxe look of this chair and the price tag, too! It looks just like leather but is actually a faux leather and I just adore the details and fine stitching.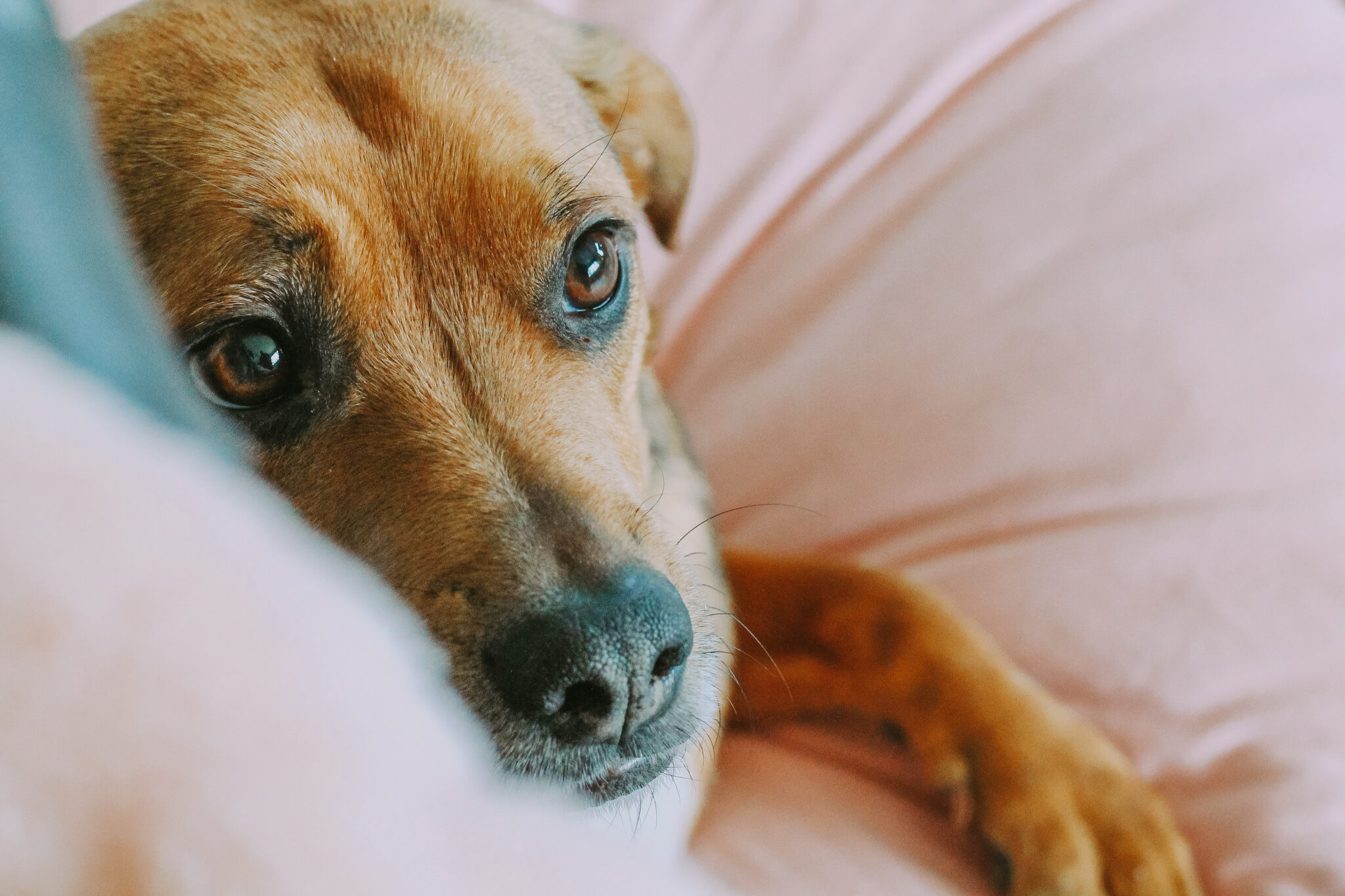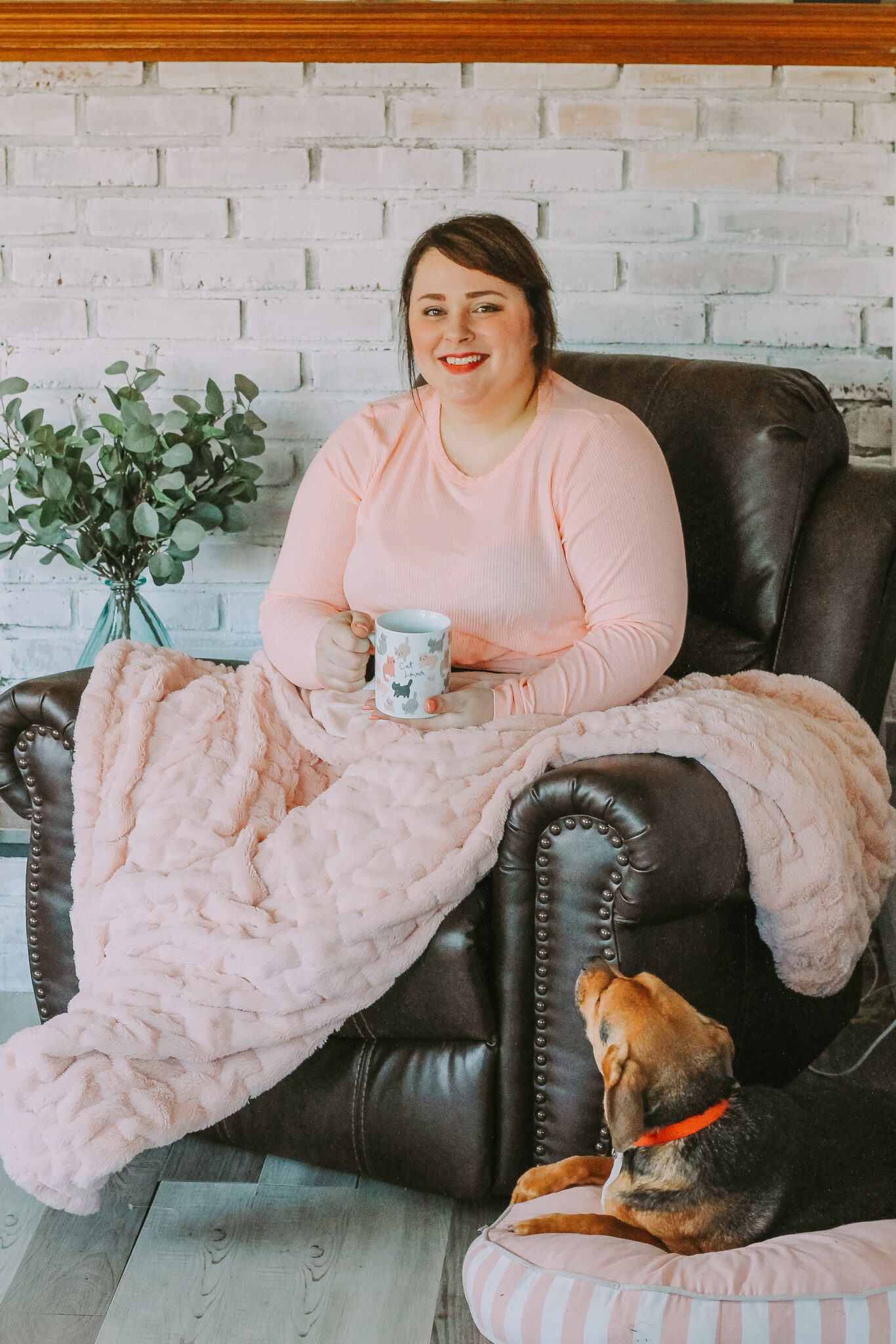 Isn't this spot dreamy? Every morning when I wake up someone or one of our pets is in my chair, that's how comfy it is! My husband now wants a matching chair so we can sit side-by-side while we work, lol! If you're looking for a comfy recliner I'd highly recommend this one! You can find all of the links to shop right under the next pic!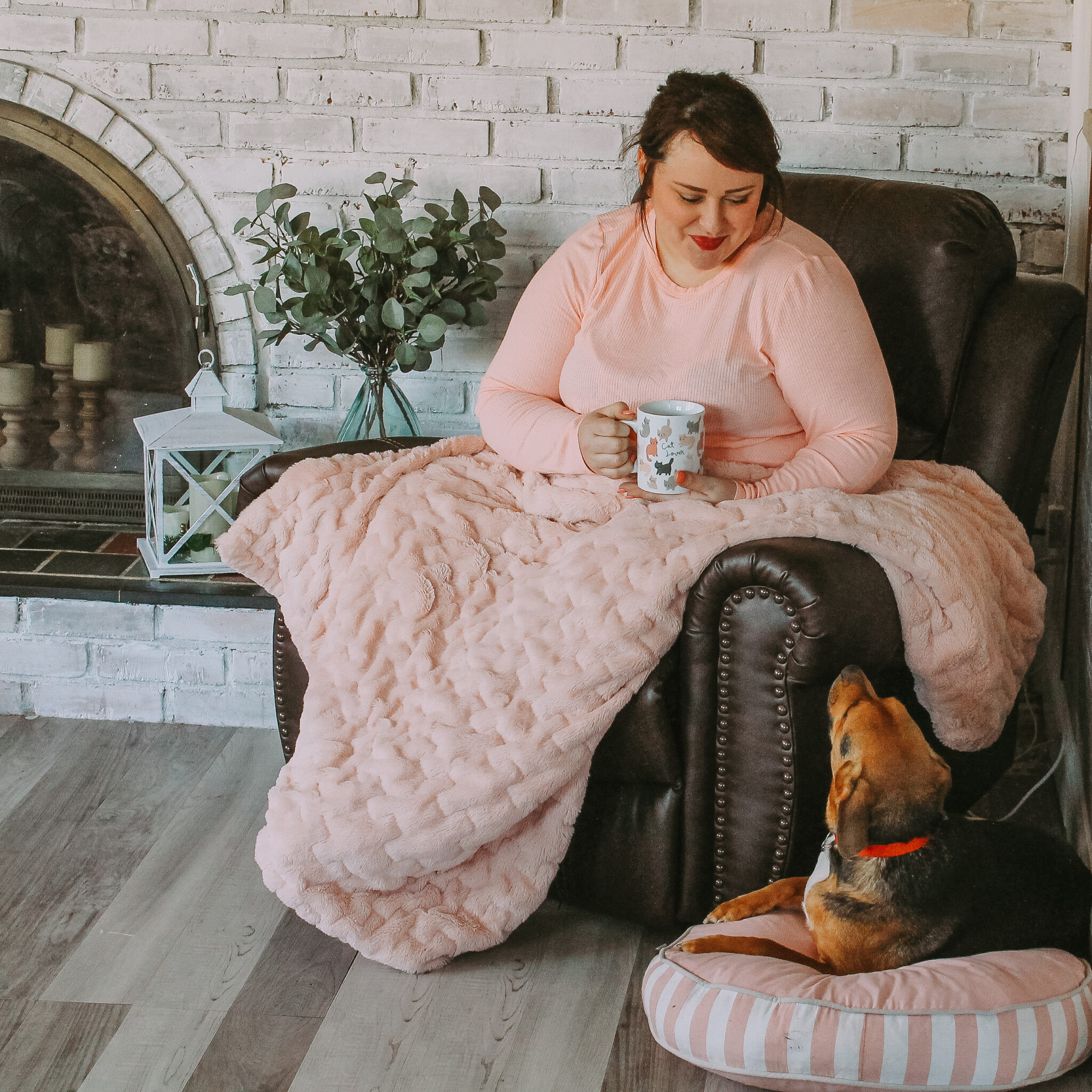 Could YOUR space use a new comfy spot, too?
Check out Wayfair.com for everything you'll need!
Love this post? Save it for later here: